Meet Mitchell Elegbe, EY entrepreneur of the year for Africa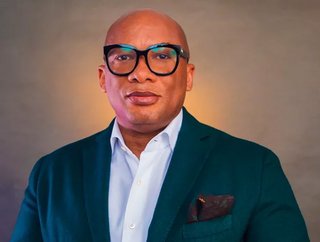 As founder and CEO of Interswitch Grou[, Mitchell Elegbe forefront of reshaping payments and driving financial inclusion across Africa
Leading digital payments company Interswitch Group in Africa for two decades, Nigeria-based CEO Mitchel Elegbe is being recognised globally
This year is turning out to be a good one for Mitchell Elegbe.
The Nigeria-based fintech CEO has picked up a litter of awards that place him firmly among the fintech's leading chief executives, and the world's most visionary entrepreneurs.
As well as being indicted into the prestigious EY Entrepreneur of the Year Hall of Fame, the only African among 45 global leaders, Elegbe has been named among the world's top 50 fintech CEOs by Financial Technology Report – one of just two Africans to rub shoulders with industry titans like PayPal's Dan Schulman, Visa's Ryan McInerney, and Mastercard's Michael Miebach.
What is perhaps most extraordinary is Elegbe – who is the founder and CEO of Interswitch Group – is the only entrepreneur worldwide to have ever won the regional EY of the Year accolade twice, one in the emerging category in 2012, and this year in the master category.
The accolades this year recognise not only Elegbe's pioneering role in Africa's fintech industry, but his vision in driving revolutionary payment innovation and social impact.
As founder and CEO of Interswitch since 2002, Elegbe has evolved from a Lagos-based entrepreneur into a trailblazer across Africa, and now a globally recognised business leader at the forefront of reshaping payments and driving financial inclusion across the African continent.
He has accrued numerous other awards, most notably the Harvard Business School Association (Nigeria) Leadership Award, African Banker Awards 2019, Forbes All African Business Leader (AABLA) Awards for West Africa.
Entrepreneurial journey
His entrepreneurial story begins much earlier than this, however, when as an electrical engineering student at the University of Benin in Edo State, he financed his education with several side hustles – from selling audiotapes to shirts.
It was during his first job as a field engineer at Schlumberger Wireline and Testing in Scotland, UK, where he ran into numerous inconveniences in accessing cash that the idea for what would later become Interswitch took shape.
Upon returning to Nigeria, Elegbe worked with Telnet where he rose in the ranks to Group Head for Business Development, initiating a switching software that would solve the problem associated with accessing cash.
With the backing of consulting giant Accenture and buy-in from several banks, Elege founded Interswitch in 2002, along with Akeem Lawal (Interswitch's divisional CEO) and Charles Ifedi (who has since co-founded eBanquo).
Growing Interswitch
Beginning operations as a transaction switching and electronic payments processing platform, Interswitch has evolved under Elegve's leadership into Africa's leading integrated payments and digital commerce company.
According to EY, his efforts over the last two decades are driving revolutionary payment innovation and social impact, while delivering strong growth in revenue and profits.
Interswitch's broad network and robust payments platform have been instrumental to the development of the Nigerian payments ecosystem, providing the company with the credibility to grow throughout Africa.
Credited with being a "people-centric leader", one who believes in motivating colleagues to have confidence in their value, Elegbe has a passion for mentoring young entrepreneurs too, as a member of the board of Endeavor Nigeria.
In building Interswitch, Elegbe has committed to empowering young talent across Africa, launching and running the Interswitch Career Fair, a Google and LinkedIn-backed event, which equips aspiring professionals with the latest work trends and points them toward the right opportunities.