How companies can maintain morale during an acquisition
By Simon Hathaway, Group MD EMEA at Outform Group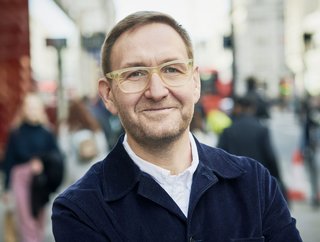 Simon Hathaway, Group MD EMEA at Outform Group
Simon Hathaway, Group MD EMEA at Outform Group, outlines why the transformative impact of mergers and acquisitions on employees should not be overlooked
A merger or an acquisition is strategic investment for any organisation looking to spur fast growth, but if it comes at the expense of employee morale – and with that the momentum and enthusiasm which is essential for getting teams to work well together – any promised company growth could nosedive.
The transformative impact of a merger and acquisition on an employee really can't be overlooked. Maintaining morale in the weeks and months following an announcement is critical for the long-term success of the new business entity – and it has to be led from the top.
It's something I've seen first-hand over the past six months as Group Managing Director EMEA at Outform. Our acquisition of retail marketing agency Alrec is a stark reminder that executing and integrating any acquisition well means making sure everyone is onboard with the change. These four key considerations have served us well.
The battle lines between Teams and Zoom
Employee engagement doesn't have to come at a high price. The crux of it is actually about making the day jobs easier for staff at all levels.
So when the different companies planning to merge rely on different platforms to get the job done, business leaders need to decide which systems to use going forward. Without this synergy the lines of communication will be obstructed and employees may get frustrated.
Decide early on which platform you will use as a combined entity and communicate this clearly. Doing so will ease the change for the team switching systems and make the adjustment for all teams feel seamless. In an ideal scenario, businesses would integrate platforms on day one, but there's often a limit to what you can do in advance – especially if just a small group of people can know the news in advance of a wider announcement.
With a piece of luck, both companies will already be using at least some similar tools before they merge. But from day one, the race is on to decide which platforms the new entity will use and to have a plan in place to migrate to those platforms as quickly as possible before patience starts to wane.
Aligning the day-to-day
Improving day-to-day processes is also part of preventing employees from becoming disengaged. Sometimes processes that may seem similar from the outset are in fact fundamentally different.
This was the case of Outform's acquisition of Alrec. The aim of the acquisition was to expand capabilities and add new markets, so integrating the two businesses into one – rather than operating them separately, was always on the agenda.
We knew we needed to get to a place where all teams followed the same procedures from first picking up a new creative brief, through design, manufacturing and delivery – and we knew we needed to integrate this fast.
For example, the initial phase at Outform started with a kick-off meeting, while Alrec began with a plan of approach (POA) meeting. Although both had similar elements, different decisions were being made in each meeting. So it made sense to combine the benefits of both approaches. Some elements of the POA meeting were automated and a formal kick-off meeting was set up to make sure all stakeholders were being briefed at the same time.
Improvements and tweaks in this process gave people an obvious and almost immediate change to their day-to-day jobs while they were still riding high on the initial excitement post announcement. The improvement in process also made their jobs easier, which helps to maintain engagement.
Recognise the value in visibility
Mergers – and more often acquisitions – are one of the fastest routes to organisational growth in any business. Whether the core objective is to increase the geographic footprint, add new capabilities, a bigger client list or wider scope, it is always a journey for the business. But the changes and inevitable challenges this brings can cause uncertainty, anxiety and disengagement amongst employees.
The initial euphoria and excitement regarding a merger and acquisition announcement will be short-lived if employees lose sight of the end game.
Frequent and transparent communication following the announcement is key to boosting employee morale. Individuals or teams don't like to feel left in the dark when the company is changing. Leaders who fail to recognise the value of remaining visible do so at their peril.
Consistent, regular updates on the progress of the merger and integration – delivered by visible leaders – are essential. So too is addressing any concerns or questions employees have as openly and quickly as is possible.
Consider engaging and digestible formats too. One learning we can all take from the pandemic is the power and effectiveness of video. A regular cadence of short video updates is simple enough to do and creates a direct human connection with employees. It's much more effective than a faceless company-wide email.
The challenge of 'alpha' leadership styles
Any merger or acquisition involves the coming together of two types of employees. Different personality types, different habits, as well as new expectations. But it also brings together two leadership teams and multiple leadership styles.
So while the intention may be there to work solely for the benefit of a newly combined company, it's almost certain there will be conflict and a clash of personalities.
A merged business requires a strong leadership style, but it's important to ensure that egos are kept in check and that those at the top are united. Leaders from both companies will need to work in harmony to create a culture that is beneficial for the company's long-term success and to ensure employee morale doesn't dip.
Predictive indexes are a good formula to measure what makes each leader tick. Identify the behavioural drivers of each leader to flag up potential conflicts of personality and leadership style early on. This gives you a chance to break the ice with new co-leaders and to work together on a plan addressing differences in operational style or vision before it becomes a problem.
Another option is to use purpose as a guide for how you want both leaders and employees to behave. During a merger and integration, employees may feel they've lost their sense of belonging.
A harmonious leadership team with the same vision reassures and motivates employees to come along on the journey.
Teething problems are only to be expected when businesses go through a merger or acquisition. Even the most thorough due diligence might not reveal what you didn't know you didn't know. It's inevitable that employees will feel a degree of uncertainty. But by taking steps to work in harmony as leaders, communicate visibly and enable staff to perform their best, leaders can create a culture of engagement that will help to maintain employee morale and benefit the new entity for years to come.
Simon Hathaway is Group Managing Director for the EMEA region at US firm Outform Group