London hosts global procurement and supply chain execs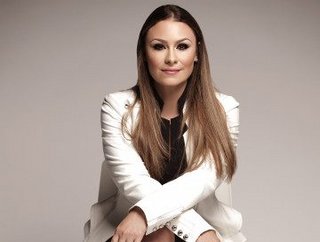 Leading executives descend on London for Procurement & Supply Chain LIVE, the Risk and Resilience hybrid conference, as it enters second day
The second and final day of a conference tackling risk and resilience challenges in procurement and supply chain will see more leading executives from around the world share their insights.
Procurement & Supply Chain LIVE 2022, held at London's Tobacco Dock venue and broadcast to the world, features more than 70 keynotes from industry thought leaders and senior executives.
Organised by BizClik Media Group (BMG), publishers of Business Chief, the event also features, panel discussions, fireside chats and valuable networking opportunities in-person and online.
"You can't beat the feeling of talking to people face-to-face, especially after two years of Zoom fatigue," says event host Scott Birch, Chief Content Officer at BMG. "And that's not just me saying that – so many of our amazing speakers have been energised by being back on stage in front of a live audience of their peers. This event is the new home for procurement and supply chain."
There were many highlights from Day 1 of the event including an opening keynote from Frank Soudan of SAP, and an exclusive preview of a new book Profit From The Source from Daniel Weise of BCG.
Weise told a riveted crowd that procurement can offer benefits to organisations beyond cost savings which can be derived from three core building blocks within the organisation to maximise value: the CEO, the company, and the company's ecosystem.
"Procurement will change with digitalisation," said Weise. "While the cost of procurement will be the same, teams will be smaller and much more effective as a result, driving greater value from the investment made."
David Loseby of Aquitaine Strategy Limited delivered a fascinating insight into digital transformation and the role people have to play in that, drawing on his expertise in behavioural science.
During his keynote, Jonathan Colehower of UST began his discussion by detailing what's hot and what's not in the supply chain space, and the six lessons learned from COVID-19.
Colehower also examined the importance of understanding the global as well as local risks to create effective action plans.
"Why were we surprised by the Suez Canal blockage, it has happened five times before!" Colehower noted.
This was a sentiment shared by many speakers across the day, including Weiss who urged attendees to forget about searching for black swans and instead focus on grey rhinos.
Geraint John of Interos also delivered an exclusive preview of the Interos 2022 Global Supply Chain Survey which helped to highlight where we might expect these grey rhinos to appear.
NHS England and NHS Improvement Chief Commercial Officer Jacqui Rock had the audience performing double-takes at one stage as she outlined the sheer size and impact of the NHS (the UK's national health service) in startling facts: the NHS is Europe's biggest employer, is responsible for 5% of the UK's emissions, and has more hospital beds than every hotel in London combined.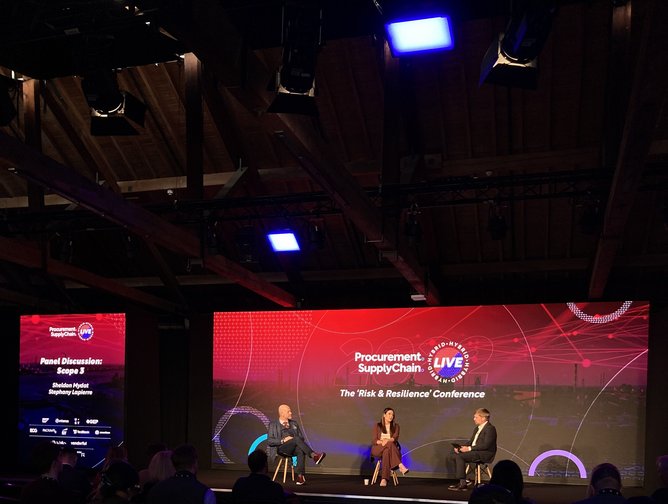 Day 2 highlights of Risk & Resilience conference
There are some of the most important voices in procurement and supply chain taking the Tobacco Dock stages today, starting with Sheri Hinish ('The Supply Chain Queen'), IBM Consulting Global Sustainability Services Leader.
Hinish has made a career rethinking supply chain strategy and customer experience and is renowned for her podcast Supply Chain Revolution.
"My vision is to change the world through shared purpose and sustainable supply chain, circularity, and building technology grounded in the principles of sustainable development," says Hinish.
Mark Perera, CEO of Vizibl, is set to be another highlight. In 2004, Perera founded Procurement Leaders, the world's largest procurement network. Mark is passionate about procurement's ability to drive positive change, reflected in his book Procurement with Purpose.
Closing the event's main stage will be Stephany Lapierre, founder and CEO, TealBook, who also appeared on Day 1 in a panel discussion on Scope 3. In this session, Lapierre will share how TealBook leverages state-of-the-art machine learning to deliver data, and provide comprehensive supplier data.
"It's great to see all of our speakers but I wanted to make special mention of those that have travelled from the US and beyond to be with us at the show," says Birch. "Leaders including Sheri Hinish, Jonathan Colehower, Stephany Lapierre and Deepti Malhotra have flown in from the US and Canada and we really appreciate their efforts to share their wisdom with our audience."
All attendees also have the opportunity to network via the event app, Brella, interacting with speakers and other attendees from anywhere in the world.
Procurement & Supply Chain LIVE is brought to you by BizClik Media Group in association with diamond sponsors SAP, Interos, UST and GEP.
There is still time to register for the event to attend either in person or virtually, by clicking here. The show runs from 10am to 4pm today (28 April).