Trigo Group continues to expand operations across Europe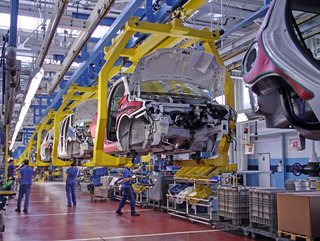 Trigo Group has expanded with a new subsidiary in Poland. Picture: Trigo Group
Trigo's new entity in Poznan, Poland, will serve as a hub for operations in Central Europe, representing a significant milestone in the company's growth
Trigo, a leading global provider of quality management services for the transportation industry, is expanding its global footprint with the opening of a new subsidiary in Poland.
It means the group is now present in 26 countries across Europe, North America, South America, Asia and Africa, and continues to implement its diversification strategy.
Trigo's new entity in Poznan will serve as a hub for operations in Central Europe, representing a significant milestone in the company's growth.
Benoit Leblanc, Deputy CEO of Trigo, said: "Trigo operates in every major industrial area around the globe and Poland is one of them. I am proud that manufacturers can now count on Trigo Poland and its new, talented team to improve their quality performance on Polish territory."

A strategic presence in the heart of Europe
Having developed a global footprint over the past two decades, Trigo is now looking to integrate itself in the Polish market.
This step forward is part of Trigo's long-term growth strategy, which aims to expand its presence in key manufacturing markets around the world.
With continental Europe already playing a significant role in the automotive industry, a move into Poland gives the firm access to a strategic geographic position, highly-skilled workforce and favourable business environment.
A number of original equipment manufacturers (OEM) such as Mercedes-Benz, Volkswagen, Stellantis and MAN, as well as auto components suppliers like Valeo, ZF, APTIV and FORVIA, already have a strong presence in Poland, taking advantage of high demand in the market and convenient access to the lucrative German and Czech markets.
Trigo Group continues to grow
Trigo's new Polish subsidiary will provide a broad range of cost-efficient and reliable services to meet quality challenges throughout the supply chain.
Inspection activities of components on production lines will represent the first level of services to be implemented, while consulting and engineering activities, as well as audits of quality management systems, will also be proposed.
Finally, technological solutions based on data analysis and artificial intelligence will help Polish customers anticipate and swiftly resolve quality issues in their production chains.
The subsidiary is already handling some resident engineering missions for the automotive industry, as well as inspection of complex components at client plants.
Trigo employs more than 10,000 people across the globe. By the end of 2023, the Polish base is anticipated to employ more than 50 staff members.