McKinsey: How SMEs are weathering COVID-19 storm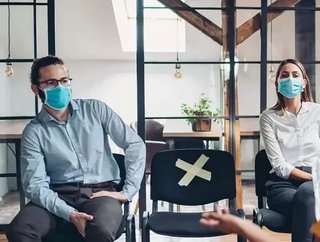 European SMEs need the support of governments to bounce back and become an economic and employment engine, according to a report from McKinsey & Company...
Productivity of European small and medium-sized enterprises (SMEs) was well below that of large companies during the COVID-19 pandemic and their future survival depends on government support, says a report from consultants McKinsey & Company.
"As and when the crisis fades, governments might therefore choose to help SMEs strengthen their resilience by, for example, helping them to find new markets or digitise more rapidly. SMEs have the potential to be an economic and employment engine after the crisis, but governments' responses could prove critical," outlines the report.
While SMEs have been the lifeblood of the European economy, more than 50% surveyed in August 2020 by McKinsey & Company feared they may not survive longer than a year. A stark indication how hard they have been hit by the pandemic.
Some 70% of respondents in five European countries - France, Germany, Italy, Spain and the United Kingdom - said their revenues had declined because of COVID-19, with severe knock-on effects.
One in five companies were concerned they might default on loans and must lay off employees, while 28% feared they would have to cancel growth projects. Despite receiving government help, such as tax breaks or payments to furlough staff, more than half predicted they would not be in business in 12 months.
The survey; COVID-19 and European small and medium-sized enterprises: How they are weathering the storm takes an in-depth look at revenue, SME survival and Government support after polling more than 2,200 SMEs.
Revenue
The survey reveals that revenues have fallen for the majority of SMEs in Europe since the onset of the pandemic with Spain and Italy being hit the hardest. A snapshot of statistics reveals the following:
The country with revenue that reduced the most was Spain with 33% followed by Italy and the UK both reporting a 30% reduction.
One in five SMEs are concerned about meeting payment obligations (Spain 26%) and retaining staff (Spain 27%).
On average nearly one in three SMEs fear they will have to postpone growth initiatives with Spain at 37%, UK 30% and France 27%.
Concern about this growth in each industry sees accommodation and food services topping the survey with 39%, arts, recreation and entertainment at 38% and retail and wholesale at 32%.
Quizzed whether they feel the economy is very weak in the current climate at total of 56% of SMEs in Spain agreed, followed by Italy at 49% and the UK with 48%.
SME survival
At its current rate one in 10 SMEs are predicted to file for bankruptcy within the next six months.
"Concern was highest among the largest companies (those with 50 to 249 employees) in Italy and France, where 21% - almost double the average - expected to file for bankruptcy in the next six months," reports McKinsey & Company.
"By comparison, sole traders in Spain were most concerned, with 19% expecting imminent bankruptcy compared to only 6% of companies with 50 to 249 employees."
According the report among industrial sectors, logistics had by far the highest number of expected bankruptcies (22%). Agriculture, accommodation, food services, retail and wholesale followed, though at a lower rate of 13–15%.
Government support
The McKinsey report quizzed participants to consider how their businesses would fare under three different COVID-19 scenarios, where revenue held steady, decreased or increased. They reported the following:
If revenues remain steady 55% of SMEs worry they may shut down by September 2021.
If revenues decreased by a further 10 to 30% 77% said they may be out of business by September 2021.
If revenues increased by 10 to 30%, 39 percent of SMEs said they may nevertheless be out of business by September 2021.
"Those scenarios could be influenced by the extent to which SMEs continue to receive government support," commented McKinsey.
One fifth have already applied for this support with another one third intending to apply. The Organisation for Economic Co-operation and Development (OECD) reports that policies are beginning to shift from those aimed at helping SMEs survive to those helping them recover.
The report concludes that the future of SMEs will depend on the support they receive from their respective governments. 
For more information on business topics in Europe, Middle East and Africa please take a look at the latest edition of