Meet the five most powerful female tech leaders in MENA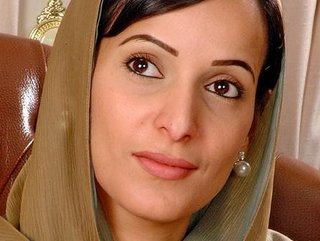 These five businesswomen hold the most challenging and important roles in the tech sector in the Middle East and Africa, reports Forbes.
Inspired by this year's Forbes' list of MENA's most influential and successful businesswomen, we spotlight the five most powerful women in tech leadership.
These five women hailing from Egypt, Oman, Turkey and Lebanon hold the most challenging and important roles in tech in the Middle East and Africa region, including for big tech names like SAP and Meta.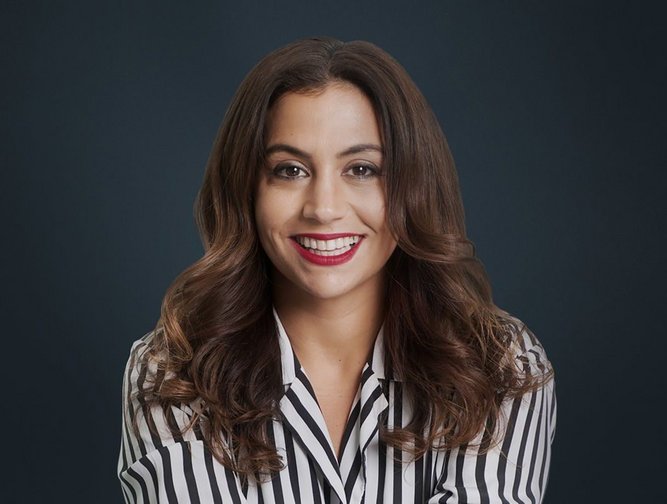 1. Samia Bouazza
CEO, Multiply Group
Lebanese national Samia Bouazza is CEO of Multiply Group, a double-digit billion-dirham Abu-Dhabi-based holding company. Political science graduate Bouazza founded boutique agency Multiply Marketing Consultancy (MMC) aged just 22 and transformed it into an award-winning global firm which was then acquired by Abu Dhabi-based International Holding Company (IHC) in 2020. Following the acquisition, MMC was transformed into the tech-focused holding company, Multiply Group. The group listed its shares on the Abu Dhabi Stock Exchange (ADX) in December 2021, and had a market capitalisation of US$5.2bn as of January 2022. The group executed six domestic and foreign investment deals in 2021.
Bouazza leads the strategic development of the Group, growing a diversified portfolio of businesses, and over the last six months, has overseen a string of stake acquisitions totalling around AED 5.5bn and included stakes in Emirates Driving Company and Getty Images. A well-known marketing and business speaker, Bouazza has authored and co-authored books that emphasise the value of learning. She currently serves as a board member to several firms including Viola Communications and is passionate about growth, disruptive ideas, wellness, and women's empowerment.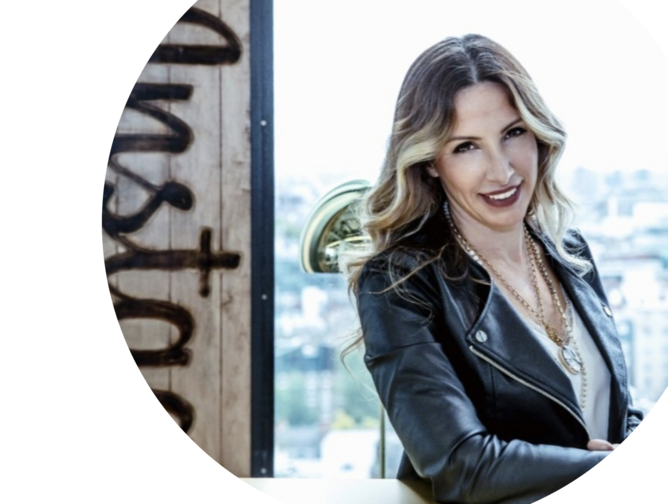 2. Derya Matras
VP, MENAT, Meta
Turkish national Derya Matras was appointed Meta's Vice-President of the Middle East, North Africa and Turkey region in early 2020 having spent the previous four and a half years as Meta's Turkey country director. Just before announcing that it was rebranding from Facebook to Meta in September 2021, Facebook announced that it was launching a two-year, US$50 million investment in programs and research alongside educational, wellness and safety entities, non-profit organisations, and government and cultural institutions in Europe and the Middle East – all of which Matras is leading.
With more than 20 years of experience in strategic roles and leadership positions, Matras spent more than a decade in consulting prior to joining Meta where she advised more than 100 companies across verticals, teams and geographies with seven years as an associate partner at McKinsey and senior associate consultant at Oliver Wyman in Barcelona. Matras holds an MBA from Columbia Business School.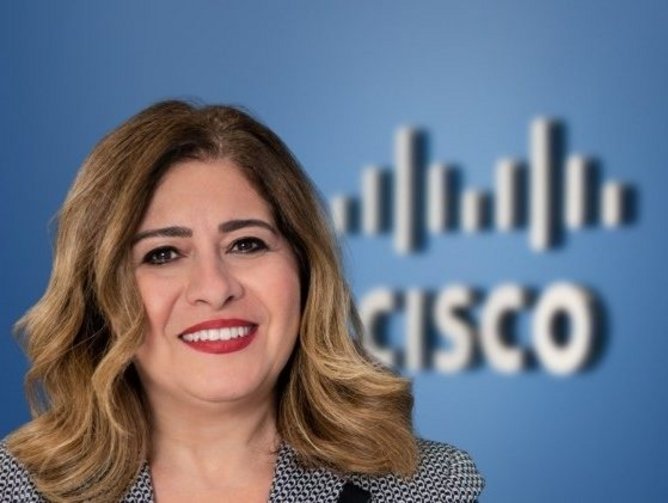 3. Reem Asaad
VP, MENA, Cisco
Egyptian national Reema Asaad joined Cisco in early 2020 and became the first woman to be appointed Vice President for the Middle East and Africa. In this role, Assad leads Cisco's operations across the region, strengthening collaborations with governments, customers and partners, and helping them to accelerate their digitisation agendas. In October 2021, Cisco and Expo 2020 Dubai announced a collaboration to launch a UAE program to reduce food waste, while in January 2021, Cisco launched Future Class in cooperation with the UAE University – a smart, AI-based lecture room project.
A highly experienced leader with more than 25 years of experience across industries including technology, financial services and customer experience, Assad spent 15 years at Raya Customer Experience, a business process outsourcing service provider with operations across EMEA serving Fortune 500 firms, most recently serving as CEO. She has an array of accolades under her business belt including a number of Forbes lists since 2015 and most influential women award for impacting the Egyptian society in 2018.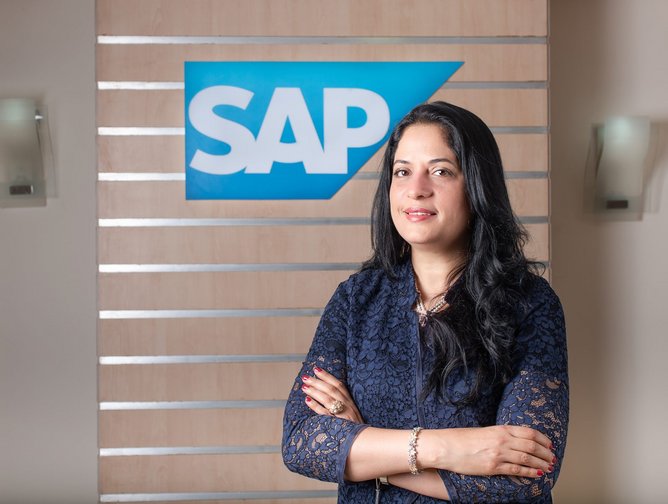 4. Hoda Mansour
Head of Business Process Intelligence – Southern, SAP
Egyptian British national Hoda Mansour was promoted to her current role at the end of 2021, becoming the first woman from the Middle East to hold the position. In this role, she leads the digital transformation conversations with governments and strategic customers across 75 countries. Since joining SAP in 2013, Hoda has played a pivotal role in supporting the company's strategy to transform its presence in the UAE market, as COO, UAE and Oman, and as leader of SAP Egypt, where her team delivered the best year ever including revenue.
Mansour established the SAP Businesswomen's Network in Egypt, which promotes open dialogue and equal opportunities for women. She also collaborated with the UN's Goals for Production and Development in Egypt, which aims to promote sustainable ideas and initiatives by startups that touch upon inclusivity, diversity, and innovation. Forbes acknowledged Mansour's leadership by recognising her as a powerful Arab female leader on four lists since 2018. Prior to SAP, Mansour held leadership positions at Oracle and Microsoft.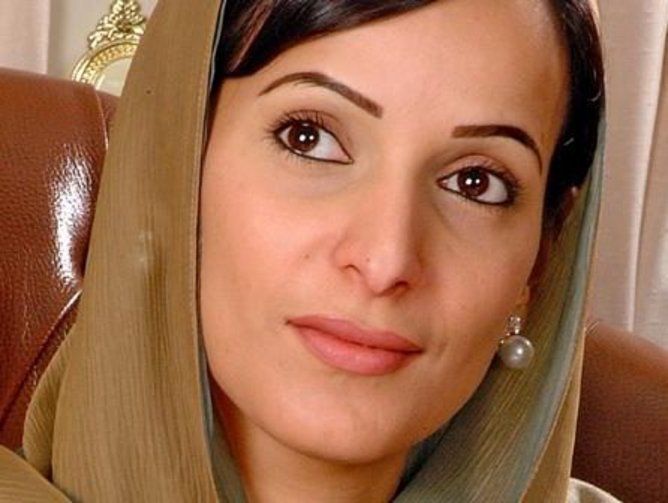 5. Hind Bahwan
Founder and chairperson, Bahwan CyberTek Group
Considered one of Oman's foremost businesswomen and an entrepreneur in the tech sector, Hind Bahwan is the founder and chairperson of multiple companies, including Bahwan CyberTek Group (BCT), a company she founded in 1999. Employing more than 3,400 people, BCT is a global provider of digital transformation solutions in the areas of predictive analytics, digital experience and digital supply chain management, and has delivered solutions in 20 countries across North America, the Middle East, Far East, Africa and Asia.
In 2021, BCT received a patent for the company's predictive analytics platform, RETINA, which aims to minimise operational risks. The company has trained more than 10,000 young people in Oman. Most recently, under her leadership, BCT was featured as a Stanford case study.
A Harvard Business School alumna, Bahwan also launched a fragrance brand, Ojar, in 2020, and is a chairperson of a number of joint ventures, including Bahwan DHL, which delivers a range of supply chain services to Oman's energy industry. She has received a number of honours including France's prestigious Legion of Honor Award, EY's Oman's Young Entrepreneur of the Year 2020, Global Leaders for Tomorrow award by the WEF in 2003, among many others. She is also chairman of the HBTI DMCC, a commodity trading company trading crude oil and oil products.