Meet the woman connecting female leaders in the Middle East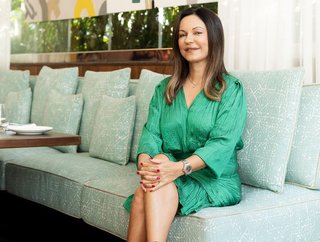 Dubai-based Emma Burdett created WILD Women Collective
Founder of WILD, the first professional network to connect women across the Middle East, and the first in Saudi, Emma Burdett is leading gender equality
Bullied, fired, harassed, manipulated, belittled. There isn't much Emma Burdett hasn't endured while working in the corporate sector – from vindictive female bosses to ego-driven male bullies, intimidated by confidence and potential.
Toxic workplace cultures are widespread. A recent survey from the McKinsey Health Institute reported more than half (55%) of people in the Middle East endured a toxic workplace.
"I had a male boss demote me, belittle me, forge sales figures and assign me low-producing regions so I would fail," says Emma, who has worked in various male-dominated sectors, including real estate and construction, both of which remain so today.
It's one of the reasons Dubai-based Emma created WILD Women Collective, a network dedicated to supporting women, helping them implement boundaries and ultimately providing them with a safe space where they can be 'seen' and 'heard'.
It was in 2018, following a mental breakdown brought on by burnout, that Emma decided to start WILD with just US$300, officially launching in Dubai in mid-January this year, before unveiling the concept in Saudi Arabia and then Abu Dhabi.
Emma, who is a transformational coach and gender equality specialist, tells Business Chief that what originally started as four women sat around a table with a sheet of paper has since become a "staple, vibrant and integral network within the UAE and Saudi with plans of scaling across other GCC locations and Middle East countries and to launch WILD UK."
While the WILD Women Collective isn't the first female professional networking group in Dubai – that title goes to two-decade-old Dubai Business Women Council, founded by Dr Raja Al Gurg – it is the first and only network to connect women across the Middle East and the first to launch in Saudi Arabia.
"We are trailblazing gender equality," Emma says. "Our membership gives women everything they need to create happiness, success, and fulfilment both in and out of the workplace.
"WILD is a movement I am proud to pioneer."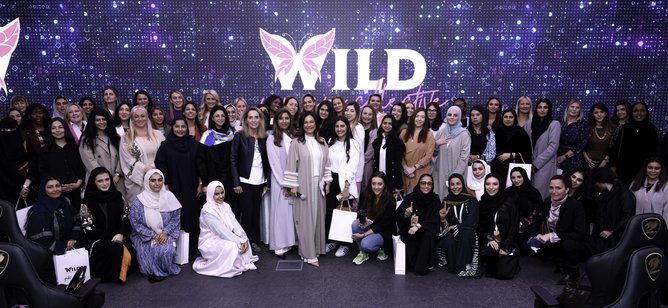 A WILD gathering
WILD – supporting wellness as much as ambition
For Emma, who has seen the impact of burnout first-hand, it was important that WILD be as much about wellbeing as it is about striving for success.
"Burnout is real and serious," declares Emma, and "something I see often with women… as they work tirelessly to prove they are as strong, dedicated and just as committed and ambitious as men."
Society continues to reward the 'hustle', the pushing and striving, something Emma argues is an "outdated and backward concept" and one that needs to change. "What we should be encouraging is creating space for ourselves and putting our health and wellbeing at the top of the agenda."
And research backs this up, with one-third of employees in GCC countries reporting burnout symptoms, and more than 60% reporting symptoms of poor mental health and wellbeing, McKinsey Health Institute finds.
The level of employees experiencing distress, often a precursor to burnout, was also higher in the GCC than globally, with 55% reporting it compared to 32% globally.
And such burnout is often driven by toxic behaviour at work. GCC employees reporting high levels of toxic behaviour at work are seven times more likely to experience burnout – something Emma has herself experienced and is focused on tackling with WILD.
WILD has been designed as a holistic community to support women to rise for gender equality while focusing on four key pillars – leadership, wellness, self-leadership, and power skills and is unique in its incorporation of wellness and self-leadership.
"When I set the strategy for my WILD Women Collective, I wanted to take into consideration a holistic approach of the all-round woman. One of the key components of this is wellness and self-leadership along with soft skills and leadership," says Emma.
"My vision is to set the precedent that we must support our wellness as much as our ambition and desire to succeed. I truly believe that success is an inside job, and we can't pour from an empty cup. Our aim is to create memorable experiences for women in leadership to thrive both in and out of the workplace."
Female networks are essential for better business and society
WILD is one of a growing trend of women-only professional networks worldwide, the number of which has surged in recent years.
Take North America's Chief, the Alphabet-backed private network for women leaders, which has US outposts in NY, LA, San Francisco, and Chicago, and is home to more than 20,000 executive women from companies such as Hulu, HBO and Google. Chief recently launched in London, UK.
Networks such as WILD and Chief can help to address the gender challenges women face within a corporate environment, according to global non-profit Catalyst – among these, the issues of isolation and exclusion of women in organisational social structures; the ongoing gender pay gap; limited access to role models; and gender bias and discrimination.
They provide access to vital resources and education, are a connection to key players and role models, and offer a safe space to share and feel a sense of belonging.
And this makes them essential in helping women progress in the workplace.
Emma's vision certainly aligns with that of the region, in particular Saudi, where she recently officially launched the WILD Women Collective (the first of its kind in the Kingdom) and delivered a second event – convening 130 women in Riyadh.
The push for female representation across the Saudi workforce is key to the Kingdom's Vision 2030 – which focuses on raising the share of women in the workforce from 22% to 30% by 2030 and aims to develop their talents, invest in their energies, and provide them with the right opportunities to become leaders.
Certainly, research shows that firms with more women in senior positions are more profitable, more socially responsible, and provide safer, higher-quality customer experiences – among many other benefits.
And for the MENA region, which has the lowest female workforce participation globally, according to PwC's MENA Women in Work Survey 2022, bringing more women into the workforce, and providing a pathway for progression, is an obvious way to tackle the talent shortage, not to mention boost the economy.
The report found that by bringing the female employment rate on par with that of males, the region could witness a massive GDP hike of 57% or as much as US$2 trillion.
PwC's diversity leader Norma Taki tells Business Chief that to better enable women to grow personally and professionally, organisations must ensure they embed equitable workplace policies and practices that help women overcome the barriers that they face.
"For example, running sponsorship and mentoring programmes that provide tailored support and equal access to opportunities that enable women to grow," she says, not to forget offering female employees "support through counselling, rebalancing workloads or encouraging wellbeing practices".
Emma believes that female networks are not just a 'nice to have' but are essential in helping to create better business results and to win the war on talent.
"Female networks demonstrate a company is at the forefront of embracing equity and one that takes its female talent seriously."
Yet, while companies often don't think twice about allocating huge budgets (up to US$80,000) to annual golf days – which, Emma argues, is usually curated for men where they can network, forge deeper relationships, and do business – women often get a lot less spend and support.
"Systemic biases, ingrained outdated norms, and informal networks like the 'boys club' all lead to substantial inequality for women," says Emma.
"If we are to take gender equality seriously, let's start by allocating sufficient budgets for women too. I would love a company to spend US$80,000 on female employees, holding impactful workshops so women can learn and grow."
As well as providing a platform where women can support themselves on their journey, WILD also works with companies to support them in building a customised women's network.
And for companies like Visa, it is the "perfect platform for professional women to align with", according to Visa's County Manager for Bahrain, Malak AlSaffar.
"At VISA, we believe in investing in our females and also, we encourage them to invest in themselves and their professional and personal journeys. We provide the channels and resources to do so," adds Malak.
WILD – why join?
The WILD Women Collective currently operates in Dubai, KSA, and has plans to expand into Abu Dhabi, and other countries across the GCC thereafter.
Designed as a holistic community, WILD membership provides women with frequent meetups and events, both live and virtual, among which are VIP days, as well as panel discussions and private events designed to discuss pressing issues around diversity, equality and inclusion.
The platform provides members with networking opportunities across the Middle East, along with leadership and wellness coaching from Emma and other industry-leading guest experts.
Among members, including founding members, already signed up are Amal Al Somali, Country CIO Saudi Arabia for ABB; Laura Wojciechowski, Partner and Media Director for Saudi Projects; Tessa Veenboer, Regional Sales and Operations Director for Jacobs; and Theresa Maher, Project Director for Diriyah Gate Company.
Upcoming events and launches include the launch of WILD Riyadh in June and the WILD Transformational Leadership conference for women in partnership with Saudi Projects in Riyadh at the end of September.