How Saudi family businesses can be a catalyst for change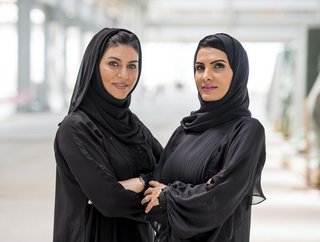 Family businesses in Saudi Arabia have a key role to play in supporting women's progress
Family businesses are uniquely positioned to create opportunities for Saudi women to advance in business quickly, making them a torchbearer for change
When in 1983, Lubna Olayan landed the CEO role in her father's company, Olayan Financing Co., part of a huge multinational conglomerate in Saudi Arabia, she became the first female leader of a large family business in the country.
And while it would be 18 years before she got her first female colleague, the company now employs hundreds of women – proof of just how far both the business and Saudi society have come.
Since then, women have flooded into the Kingdom's private sector, with numbers rising exponentially in just 10 years – from 56,000 in 2010 to a staggering 935,508 in 2021.
The Saudi government has led the way with gender reforms, the most impactful of which was outlined in 2017 in Vision 2030, to increase female participation in the workforce to 30%. That target was reached and smashed last year (2022), climbing to 37% female participation.
Among other impactful initiatives is the government-led Women's Support Fund, which offers employer support in covering a certain percentage of women's salaries.
But just as the government is an important facilitator for wide-scale change in the Kingdom, so too family businesses have a key role to play in supporting women's progress – especially given that they make up 64% of private-sector companies, employ 52% of the population, and contribute 32% to the Kingdom's GDP.
Advancement of women in family businesses
The fact is, because of the family dynamics, these businesses are uniquely positioned to create opportunities for women to advance more quickly. Unlike in other companies, where women may feel shut out of the conversation for leadership roles, women in family enterprises can use their family status to help vouch for themselves.
"Family businesses give women a unique opportunity and entry point because a woman enters business to explore her strength, leverage, sense of purpose and passion," says Lynne Fleifel, VP for Sustainability and Diversity at Olayan Saudi Holding Company.
"It's unique for family businesses and what they can offer women. Both men and women enter the business with an equal claim to succession."
Of course, it hasn't always been this way, with Saudi family businesses traditionally taking the 'premiogeniture' approach of transferring the company from the father to the first-born child and, often, the first-born son.
But increasingly, forward-thinking enterprises are transitioning to a merit-based or objective approach to succession, according to KPMG Saudi Arabia's The Power of Women in Family Business report, which features insights from 14 female family business leaders in the country.
Olayan Group, the Saudi conglomerate to which Lynne belongs, is a pioneer on this front.
"When my grandfather started the business, he laid out a clear path for men and women family members' succession based on 100% meritocracy and equal opportunity, pay and promotion."
Because of this, Lynne says she grew up in a company where you don't think about men and women's issues because it is distracting, and where many women hold senior leadership roles, including herself and Lubna Olayan, who was CEO of OFC for 35 years.
Kholoud Mousa, Partner and Head of Inclusion, Diversity and Equity at KPMG Saudi Arabia, tells Business Chief that "family businesses have an important role to play in being torchbearers for change".
More women entering leadership positions at family businesses normalises the idea of having women in C-suite roles, which in turn creates an environment that will spread into non-family businesses and open the door for other women to assume leadership positions, she explains.
Khlood Aldukheil, who has more than 20 years of financial advisory and investment banking experience and is CEO of family-run Erteqa Financial Company, has seen this normalisation work first-hand – in the Kingdom's banking sector.
Banks started hiring a significant number of women before any other industry in the private sector, she says. After the initial wave of hiring, women being present in the office and being active on deals and projects became normalised.
Once that happened, people in the industry started judging their peers based on their performance rather than their gender.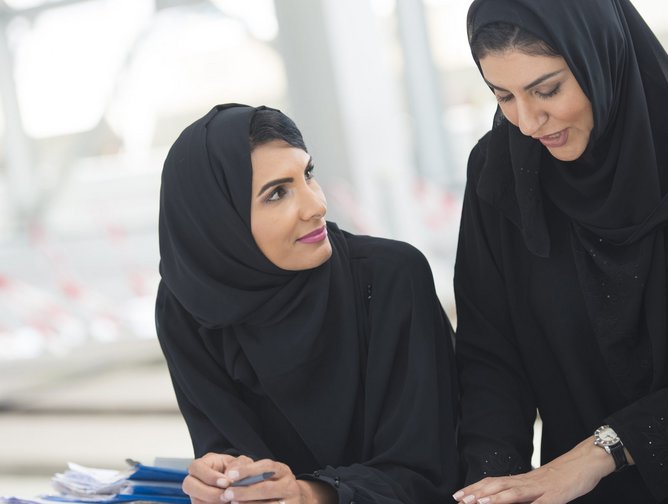 More women entering leadership positions at family businesses normalises the idea of having women in C-suite roles
Normalising women in leadership
Dr Basma and Nouf Al Zamil, both senior leaders at Zamil Group Holding Company, further attest to the power of family business in powering normalisation.

As members of the third generation in the Zamil Group Holding Company, a century-old family-run Saudi business operating in traditionally male-dominated industries like manufacturing, construction and real estate, the cousins were the first women to join the company, in 2011 – trailblazing not just for their family but for future Saudi generations.

Like all family members, they began working in the business's factories and plants, before taking an active role in hiring women to fill the food factory floor at Zamil Food Industries. This saw Zamil become the first company to have women working in factories in Saudi Arabia and soon pushed other companies across the Kingdom to follow suit.

Dr Basma says that in the beginning people couldn't believe they were hiring women to work on factory floor, but now other companies are hiring women for similar positions.

"They are not hiring them just because they are females – they believe they can deliver better than men, especially in certain jobs," says Basma, who has worked her way up to HR leader.

As trailblazers for their family, the company, and society at large, Basma and Nouf are happy to see women join the company from the fourth generation but are keen to limit the sense of entitlement felt by family members.

"They can't just get a job because they are a family member," says Nouf, who has been Director of Corporate Communications and ICT for the last 15 years. "We are cascading this value down, so as to demolish entitlement. If you work hard, you will get rewarded."

This can only come about if women are first given the opportunities they need to succeed, says KPMG's Kholoud.

"By catalysing change on women's leadership across the private sector and in generating ambitious public-private initiatives, policies and practices that support women to progress, we can bring substantial change to the cultures of companies and countries."

Kholoud points to the Kingdom's forward-thinking family businesses that are running next-generation development programmes giving family members the chance to learn, be more engaged, and develop, regardless of gender. "These Saudi families are now choosing leaders based on engagement, skills, capabilities and the ability to grow the business."

Sponsorship, mentorship, networking
As well as such programmes, having support – by means of a sponsor, mentor, or networking group – is regarded by women as not just important, but something that has been essential in helping them climb the ladder. And male sponsorship is especially significant in Saudi.

"I do not think there is women's empowerment without supportive men," says Olayan's Lynne Fleifel.

Deena Al Faris, CEO of Al Faris Group Industries, estimates that around 80% of the women she knows in high positions in private sector or government were elevated to their positions with the help of a male sponsor.

As was the case for Deena herself, whose father noted her ambition and business acumen early on and assumed the role of sponsor to help grow her role in the company. Deena proved herself capable and eventually became the CEO.

Similarly, Elham Abu Sarhad, Business Development Director at Abu Sarhad Premier Service Group (ASPG), was encouraged by her father to grow within the company, but she says, he also trusted her early on with responsibility ensuring she would succeed on her own merit. Her father sent her to various industrial sites where she was the only woman and he encouraged her to tender for projects herself, even in competition with her father at times.

It was an approach that allowed her to not only learn the dynamics of the business first-hand but also give her the credentials among other employees that she was capable of managing the business.

Women in family businesses, especially those like Deena, Basma and Nouf, who were the first to enter the workforce and have gone through a series of challenges, are strategically placed to bring about change in their organisations and society at large – by becoming not just role models but mentors for the younger women who are destined to contribute to the future talent pool.

According to KPMG Women's Leadership Study, 67% of women reported that they would learn the most important lessons about leadership from other women.

Deena says she is very active in the Chamber of Commerce, where "I always flag women who might be suited for leadership positions and then try to use my background, experience and name to open up opportunities for others".

"The best way to help other women is by listening to them."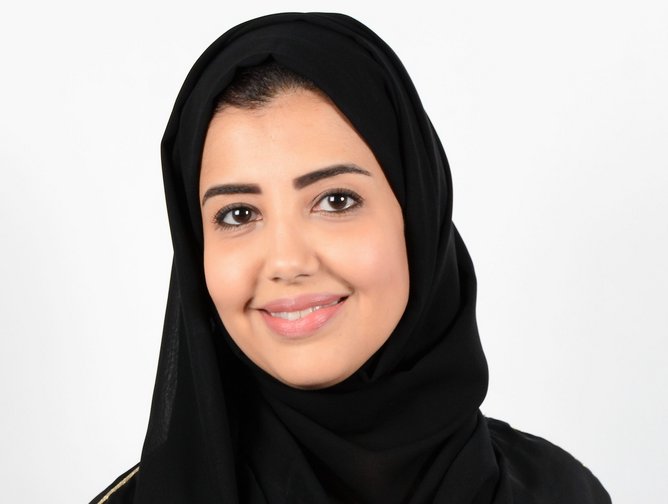 Kholoud Mousa of KPMG
Gender quotas: yes or no?
Gender quotas are used by many countries and companies to help rectify women's under-representation, especially on boards or in senior roles. While neighbouring country the UAE introduced a quota in 2021, requiring every listed board to have at least one female representation, Saudi Arabia is yet to take this route. But should they?
Putting in place female representation quotas can create greater awareness of bias and stereotypes and can be a starting point in countries where gender equality is not yet a cultural norm, yet many of the female leaders interviewed in KPMG's women in family business report said they weren't in favour of forcing rules and programmess on to companies.
But looking at women's lack of representation in the C-Suite and on boards in Saudi, Kholoud Mousa, Head of DEI at KPMG Saudi Arabia, argues that some measures such as the implementation of quotas are required to enforce change.
Khlood Aldakheil, CEO of family-run Erteqa Financial Company, concurs. "A quota secures diversity not only gender-wise, but also in other aspects. It is a corrective tool. It's a medicine that might hurt but will ensure your survival."
Quotas put in place in the Kingdom for Saudization, a nationwide objective to increase the number of employed Saudi citizens, is proof that quotas can work in Kingdom. "To better integrate women into the workforce we need to start with quotas to reach a balance like we have with the Saudization system," said one family member Vice President.
Diversity in family business crucial for survival
There is no longer any question about diversity being good for business. Study after study has shown that diversity leads to more creative teams and increases a firm's bottom line. And numerous studies show that firms with more women in senior positions are more profitable, more socially responsible and provide higher-quality customer experiences.
According to PwC's latest Global Family Survey, which polled 46 family businesses in the Middle East, enterprises with more diverse boards (those with two or more women, one member under the age of 40, one non-family member, and one from a different sector) tend to be more progressive and advanced in areas such as contributing solutions to society, the environment, and DEI – all areas linked to stronger financial performance.
"Ample evidence points to the fact that diverse and inclusive companies with gender equality throughout the organisation and women represented in the C-Suite and boardrooms are likely to be more aligned with ESG priorities," Kholoud Mousa, Partner and Head of Inclusion, Diversity and Equity at KPMG Saudi Arabia, tells Business Chief.
According to Kholoud, women make better and more sustainable decisions to innovate, and so gain a competitive edge increasing their profitability and performance.
Kholoud points to the innate characteristics of women as nurturers and caregivers that has translated to the role of 'chief emotional officer', a factor in the success and perpetuity of the Saudi family business.
But women are continuing to work on role conflicts to pave their own path in the business and family and resist being designated only as the family caregiver – knowing that their presence brings additional resources that the family business can capitalise on.
"Women have unique and transformational leadership styles and skills, judgement and a unique outlook that makes them holistic managers and leaders."