Lights, camera, Aramco! Saudi oil giant film in pipeline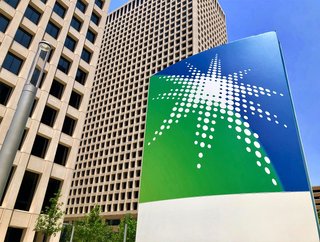 Sands of Fortune will chart Aramco's discovery of oil in 1938
Aramco oil company story set for Hollywood treatment as Saudi Arabia aims to attract film production with world-class facilities at NEOM and incentives
In recent years we have had films charting the corporate stories of Nike (Air), Facebook (The Social Network), and McDonald's (The Founder), but now Hollywood is casting its net further afield, with a film about Saudi Arabian energy giant Aramco.
The world's third biggest company by market cap, with a valuation of US$2.245 trillion, and currently the world's most profitable company according to Fortune 500, Aramco may not seem the first choice for a Hollywood movie, but production company Passage Pictures is banking on Sands of Fortune being a box office hit.
"The story of Aramco is a testament to human ingenuity and the incredible impact that a single discovery can have on the world," Uri Singer, chief executive of Passage Pictures, told Hollywood news website Deadline.
"This is a story that all Saudis know, but I believe the whole world will soon be as intrigued as I was when I first heard about this."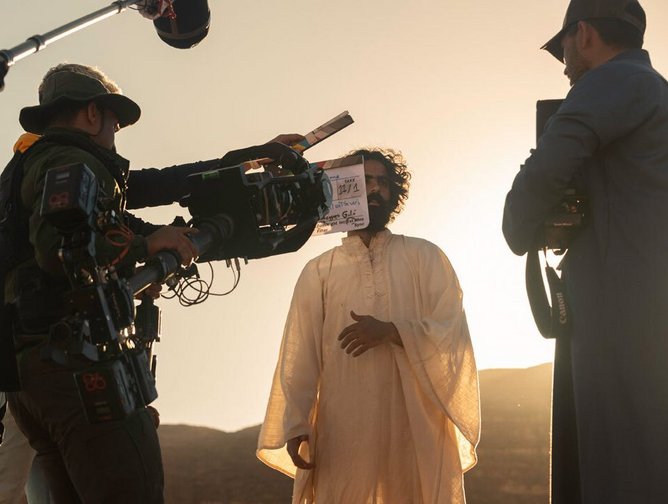 Within Sand is currently being shot in NEOM, Saudi Arabia
Star Wars, Mission Impossible, Fast & Furious all filmed in the region

This is also an opportunity for Saudi Arabia to flex its filmmaking muscles, with studios already active and films in production in NEOM – the staggering gigaproject being built in the north of the kingdom.
There are state-of-the-art TV and film production facilities, purpose-built sound stages, set production offices, construction warehouses, prop shops, wardrobe, SFX facilities and backlot space to support complex set builds.
The Saudi government is keen to attract high-profile media activity as part of its push to transform the economy and transition from a reliance on, ironically, oil.
Saudi Arabia's Cultural Development Fund announced grants worth US$180 million to develop the local film industry at Cannes this year. The country also offers a tax rebate on productions, similar to those offered in Dubai and Abu Dhabi which has seen the UAE attract big-budget blockbusters like the Mission Impossible, Star Wars and Fast & Furious franchises.
"Filming in Abu Dhabi was an incredible thing. Star Wars is a Western and a fairytale… shooting in Abu Dhabi was just that!" commented star director J.J. Abrams about his experiences shooting Star Wars: The Force Awakens.
These 'cash-back' incentives are considerable for those productions that recruit homegrown talent, and also do a fantastic job of showcasing a country's landscape and culture.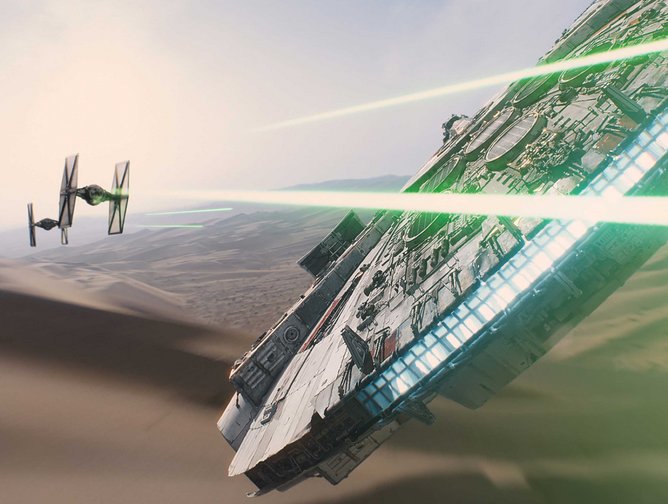 Star Wars: The Force Awakens was shot partly in Abu Dhabi
Passage Pictures, told Deadline that Sands of Fortune will feature Saudi talent and they will partner with local production companies.
Sands of Fortune is a historical drama that charts the four-year search for oil in Saudi Arabia, and the two main characters involved – American geologist Max Steineke and Bedouin legend Khamis bin Rimthan.
Rimthan grew up in the desert and was widely regarded as the best guide in the country – with a more detailed and accurate knowledge of the landscape than any maps that existed in the 1930s.
Described as a gifted guide and instinctive geographer, he was born in the al-Madi District of Jubail, and had an uncanny ability to judge distances that saw him employed by the government as a guide, and seconded to Aramco in 1934.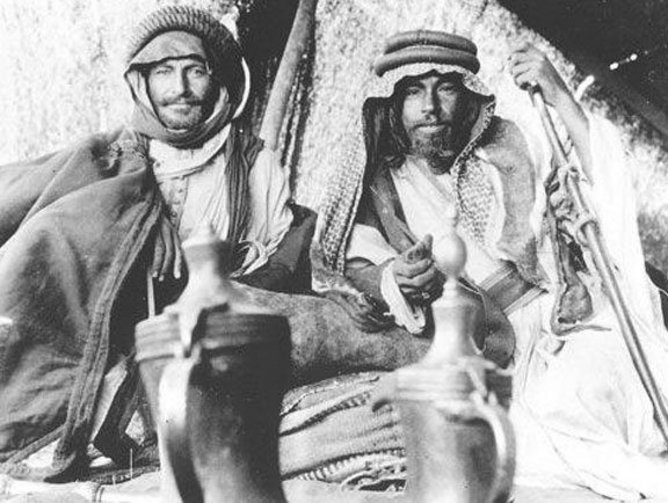 American geologist Max Steineke and Bedouin guide Khamis bin Rimthan. Credit: Aramco
Aramco was formed back in 1933, with an agreement between Saudi Arabia and the Standard Oil Company of California. That agreement created a subsidiary, the California Arabian Standard Oil Company (CASOC). When oil was finally found in 1938, the Arabian American Oil Company – or Aramco – was officially formed.
Today, the company posted a net profit of US$159 billion – making it the most profitable ever. Much of that is thanks to Khamis bin Rimthan, and his story will now be shared with a wider audience.
******
For more business insights check out the latest edition of Business Chief Middle East & Africa and be sure to follow us on LinkedIn & Twitter.
You may also be interested in Business Chief US & Canada.
******
BizClik is a global provider of B2B digital media platforms that cover Executive Communities for CEOs, CFOs, CMOs, Sustainability Leaders, Procurement & Supply Chain Leaders, Technology & AI Leaders, Cyber Leaders, FinTech & InsurTech Leaders as well as covering industries such as Manufacturing, Mining, Energy, EV, Construction, Healthcare + Food & Drink.
BizClik – based in London, Dubai, and New York – offers services such as Content Creation, Advertising & Sponsorship Solutions, Webinars & Events.