Saudi's Red Sea Global prepares for first luxury visitors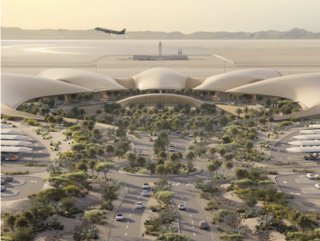 Ready for takeoff – Red Sea International Airport
Six years after its formation, Saudi Arabia's PIF-backed Red Sea Global tourism project developer is on track to welcome first guests this year
It is hard to believe that Red Sea Global – the Saudi tourism project developer – is now six years old. Previously known as the Red Sea Development Company, the fruits of those years of labour – and 25,000 workers – are swiftly coming to fruition, with The Red Sea destination opening its first three hotels, not to mention the international airport, this year.
At times, it can be confusing. Red Sea Global is building The Red Sea tourism development, and of course that sits alongside the Red Sea off Saudi Arabia's north-west coast, halfway between Jeddah and Jordan.
"We stand at the brink of an extraordinary moment as we prepare to unveil The Red Sea destination to the world," says John Pagano, Group CEO at Red Sea Global, who featured on the cover of Business Chief in March.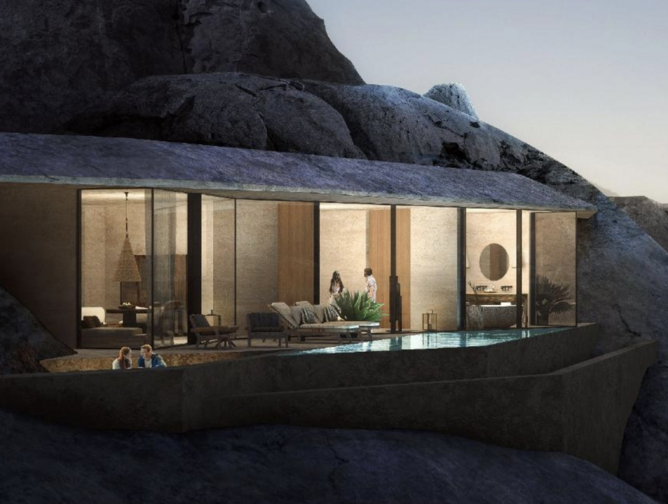 Desert Rock features villas and hotel rooms carved into the mountain
"While the anticipation builds for the opening of our first hotels and the initial phase of our solar-powered airport, we are busy working on the rest of phase one. We are ready to deliver countless more extraordinary moments on our journey to positioning Saudi Arabia proudly on the world stage as a must-visit destination."
Announcing updates on the project, RSG said that Desert Rock – a mountain resort literally being built into the rockface – is already half complete. It will eventually be home to 50 villas and 10 hotel rooms,
Over on Shura Island, work continues on no less than 11 resorts and infrastructure – with the golf clubhouse already taking shape and work now turning towards creating new mangrove habitats and beaches.
Sustainability has always been at the heart of Red Sea Global, which is owned by the Kingdom's Public investment Fund (PIF). In fact, both The Red Sea and Amaala, the developer's other resort taking shape in Saudi and due to open in 2024, aim to have a net positive impact on the environment of 30%. That includes the planting of 50 million mangrove trees by 2030, currently being grown in their own on-site nursery.
"While we will continue to explore novel approaches, embrace cutting-edge methodologies, and utilise innovate technology, often nature already provides the greatest solutions," says Pagano.

"The power of mangrove forests to store carbon, to manage flooding and stabilise coastlines, and to provide shelter for fish and other organisms, makes them one of nature's super ecosystems."

There are 38 stunning stainless steel overwater villas installed on Sheybarah Island, designed and constructed in the UAE by Killa Design, and beach villas are now arriving and being installed.
The Red Sea International Airport is on track to receive first flights later this year, and then expand to international operations. Interestingly, there will be no baggage claim area at the airport. In a bid to reduce transit times and to improve traveller experience, all luggage will be delivered direct to the guests at their resorts. The airport will be able to handle up to 1 million passengers per year.
In order to power phase one of the project, some 760,000 solar panels have been installed. In total there are five solar farms, with one serving the first hotel that will open in the next few months – Six Senses Southern Dunes.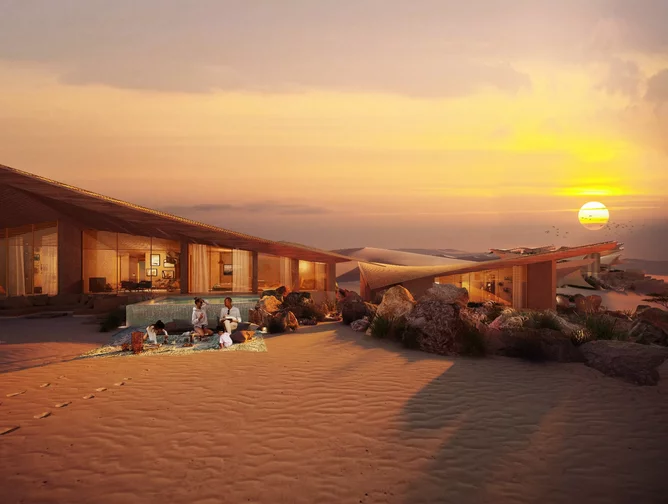 Six Senses Southern Dunes will be the first resort to open
By 2030, the ambitious destination will have 50 resorts, with 8,000 hotel rooms, yacht marinas, golf courses, restaurants, and a wide variety of leisure and entertainment facilities.
PIF is also behind the NEOM gigaproject, with both endeavours part of Saudi Arabia's 2030 Vision to transition the economy and boost business and tourism.
******
For more business insights check out the latest edition of Business Chief Middle East & Africa and be sure to follow us on LinkedIn & Twitter.
You may also be interested in Business Chief US & Canada.
Please also check out our upcoming event - Sustainability LIVE in London on September 6-7 2023.
******
BizClik is a global provider of B2B digital media platforms that cover Executive Communities for CEOs, CFOs, CMOs, Sustainability Leaders, Procurement & Supply Chain Leaders, Technology & AI Leaders, Cyber Leaders, FinTech & InsurTech Leaders as well as covering industries such as Manufacturing, Mining, Energy, EV, Construction, Healthcare + Food & Drink.
BizClik – based in London, Dubai, and New York – offers services such as Content Creation, Advertising & Sponsorship Solutions, Webinars & Events.