Opinion: "Why we must tackle the digital skills crisis"
By Tom Moore, CEO of WithYouWithMe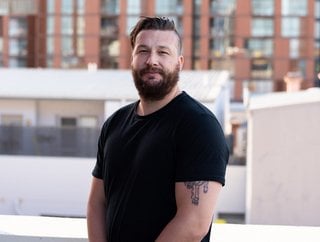 Upskilling for the digital world isn't complicated but it is urgent, argues Tom Moore, CEO of WithYouWithMe – a social impact tech firm founded by veterans
I speak to major employers in the technology sector every day – from the US and Canada to the UK and Australia – and they all say the same thing – we can't get the people we need to grow.
The 'digital skills gap' is well documented – and while the task at 'solving' the problem may appear mammoth, the good news is that bridging this digital skills gap is not as complex as it seems. The solution is straightforward, but it's one that will require a paradigm shift. In essence, we need to overhaul the way we think about skills.
For instance, we know millions of students go through university each year, often in fields unrelated to the needs of the economy. Put bluntly, we are creating a workforce that is over-educated and under-employed. While it's admirable that so many people go to university – and certainly critical for many vocations – it's not the only way. How many students are graduating with the high-demand skills the economy needs?
Part of the problem is that current employment methods – which typically assess candidates solely on CVs and interviews – are not keeping pace with society's needs. These outdated methods simply describe a person's past without any thought to their future potential – which in turn feeds this dangerous trend of over-education.
Contrary to common belief, proficiency in the digital skills that will fuel our economy – for positions like cyber, analytics and JavaScript – does not require three years of study and a mortarboard.
This is where technology itself becomes the solution. At WithYouWithMe, we have created the 'Potential' platform, the world's first – and only – end-to-end talent pipeline system.
By creating a data-led employment tool that steps employers through a process of discovery, training and deploying talent, we produce high-performing individuals and teams. Key to this is an 'ethical AI' model, which uses psychometric and aptitude testing to assess potential and match skills to digital careers.
Aptitude and attitude that's right for a digital career
It doesn't matter what university you went to, or if you went to university at all. If an individual has the aptitude and attitude that's right for a digital career, we can train them to be proficient in under 150 hours.
We deploy this approach with many of the world's leading defence and government agencies and biggest businesses, from EY to Atos, to provide them with the talent they need to ride the digital wave. We put underserved and overlooked groups who fly under the radar with the old CV and interview approach into good jobs – groups like ex-military, the neurodivergent, refugees and indigenous people.
Supporting these groups into employment not only creates a more diverse workforce and positive social impact – it delivers dividends into government and business. For example, veterans are often overlooked and underemployed, yet come with the skills and aptitude to quickly upskill for in-demand digital careers like cyber security and data analytics. They also have security clearance – which is helping military agencies – from the Canadian Armed Forces to the Australian Army and UK's Ministry of Defence – ensure they have the right skills in place to meet demand.
For my part, I was an infantry officer in the Australian Army until a few years ago, so I know first-hand the struggles of pursuing a career without the right 'traditional' background in spite of all I and others like me have to offer.
Since launching, WithYouWithMe has helped more than 20,000 people into the tech industry by focussing on their potential, not their past. We're helping keep the middle class alive by taking the working class and upskilling them into better jobs, which should be the ambition.
People aren't commodities and workplaces need to stop thinking of individuals as "resources". It's about human asset creation and understanding how we can make people and organisations mutually successful. Make that change and you turn around the skills crisis.
I don't want to pretend that companies like us are the only answer to the question of how to develop growing industries. The point is, government, industry and other policy makers need to be more imaginative than trotting out the same old solutions such as revisions to school curriculums and new qualifications for school leavers.
If we are to continue to prosper in the industries of the future and provide highly skilled, well-paid jobs across developed nations, we must think big and be fierce about how we find, assess, and develop the talent of the future. And that starts with changing how you think about 'digital skills'.
Tom Moore CV
Following a seven-year career as an infantry officer in the Australian Army, Tom Moore co-founded Australia-headquartered WithYouWithMe, a social impact tech and employment company and one of the world's fastest-growing tech companies (Deloitte Technology Fast 50). With a mission to create a 'more equitable world', the veteran-founded WithYouWithMe started out upskilling talented military professionals to transition from the military to civilian life but has since expanded its mission to remove the barriers to starting new careers in technology for many under-represented and under-employed individuals around the world – from neurodivergent to refugees. The firm, which has 56,000 platform users, works across borders, to help partners address skill gaps worldwide, collaborating with government agencies and businesses such as EY, BAE Systems and Atos.