Top 10 Middle East companies with record results in 2022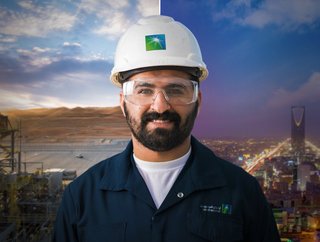 As Saudi Aramco breaks its own profit record, we list 10 companies in the Middle East achieving record revenues / profits in 2022 – from aviation to mining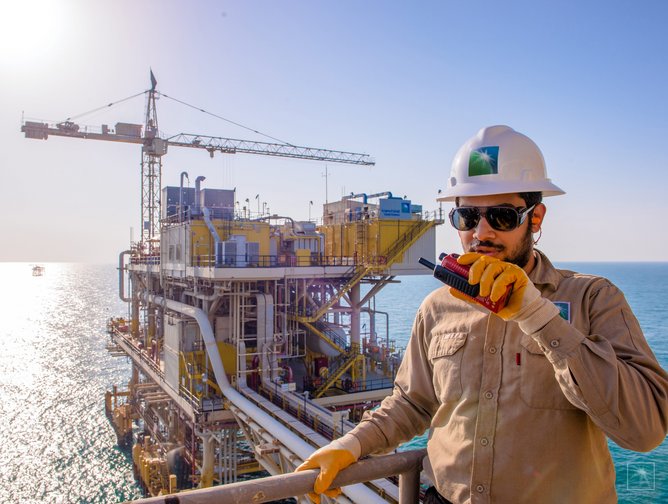 1 Saudi Aramco
The world's biggest oil company Saudi Aramco has broken its own profit record announcing in August a US$48.4bn profit for the second quarter of 2022. This marks a 90% YoY increase and sets a new quarterly earnings record for the state-owned Saudi energy giant since its public listing three years ago.
According to Bloomberg, this figure represents "the biggest quarterly adjusted profit of any listed company". Aramco's half-year earnings of US$87.9bn puts the oil giant on track to far surpass the full-year earnings of 2019, prior to the pandemic, when profits hit US$88bn.
Like other major oil companies, Aramco has seen oil and gas prices skyrocket since Russia's invasion of Ukraine. Aramco says it is using profits to invest in its own production capabilities in both hydrocarbons and renewables, while also paying down debt. "We are progressing the largest capital program in our history, and our approach is to invest in the reliable energy and petrochemicals that the world needs, while developing lower-carbon solutions that can contribute to the broader energy transition," the company said.
2 First Abu Dhabi Bank
The UAE's largest lender by assets, First Abu Dhabi Bank (FAB) more than doubled its first-quarter net income in 2022 to a record high. Net profit attributable to shareholders of the three months to the end of March surged to US$1.4bn, the lender said in a statement in April. This was driven by the sale of its majority stake in its payments business and improved performance of the bank's core business.
According to Group CEO Hana Al Rostamani, "our core businesses performed well during a period of sustained buoyant economic activity in the UAE, capitalising on a healthy pipeline and growing business and consumer confidence".
3 AD Ports Group
AD Ports Group recently announced record results for the first half of 2022, following revenue growing 35% YoY to Dhs1.242bn in Q2. This record growth is mainly driven by Maritime and Economic Cities & Free Zones (EC&FZ) Clusters, and the Digital Cluster. Net profit growth accelerated to 59% YoY reaching Dhs300m in Q2 2022.
Captain Mohamed Juma Al Shamisi , Group CEO, attributed the growth to the AD Ports Group's core businesses continuing to rebound from the severe supply chain disruptions of last year, as well as the Group's "new ventures, enhanced service offering, and diversification strategy into synergistic new businesses."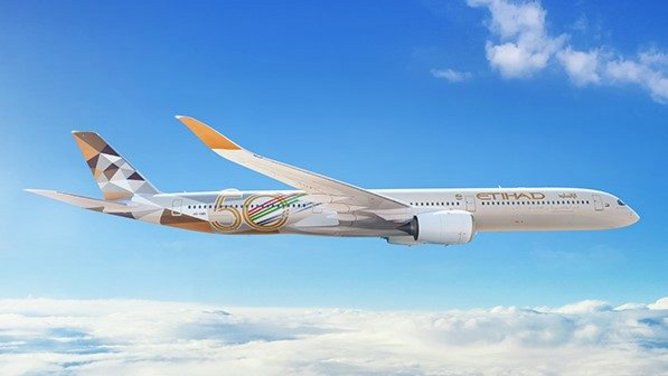 4 Etihad Airways
Abu Dhabi-based airline Etihad Airways has posted record-breaking profits for the first half of 2022, announcing a record core operating profit of US$296m, despite the rise in fuel costs by almost 60%. The airline's passenger revenues tripled in the first six months of the year as more business and leisure travellers returned to the air.
CEO Tony Douglas attributed the record sales to Etihad's transformation programme, which has resulted in Etihad becoming more resilient and efficient and "emerging from the pandemic stronger than ever, with a world-class fleet, and unmatched customer proposition and sustainability woven into every fibre of our business".
Etihad, recently named Environmental Airline of the Year, further delivered a record of new member acquisitions to its award-winning loyalty programme in June 2022.
5 Suez Canal
Egypt's Suez Canal revenue hit a record high of US$7bn in the financial year to June 30, up 20.7% from the previous year, a statement from the Suez Canal Authority said in June. The authority attributed the rise to an increase in vessel numbers and cargoes with total cargoes reaching a record high of 1.32 million tonnes, up 10.9% from 2020/21.
The number of vessels traversing the canal rose 15.9% to 22.032. The canal, which is the fastest shipping route between Europe and Asia, is undergoing expansion, due to be completed in 2023.
6 International Holding Company PJSC (IHC)
IHC, a diversified Abu Dhabi-based conglomerate, has posted new record profits in the first half of 2022. Revenue grew by 121% to AED 21.93bn in the first six months of 2022, compared to the same period last year, while net profit rose 137% to AED 10.35bn.
The record profits reflect the company's continued aggressive investment strategy, including its US$2bn investment in the Indian conglomerate Adani Group, and 70% stake in global event structures and services company Arena. The Group has grown its portfolio to 372 subsidiaries, up from 323 in Q1 2022, and now has 52,345 employees, adding 30,000 since the first quarter of last year.
IHC's CEO Syed Basar Shueb said: "There remains much to be done to capture our strategy's full potential, strengthening the group's performance even further, as other mega acquisition deals present themselves in the second half of this year, locally and globally."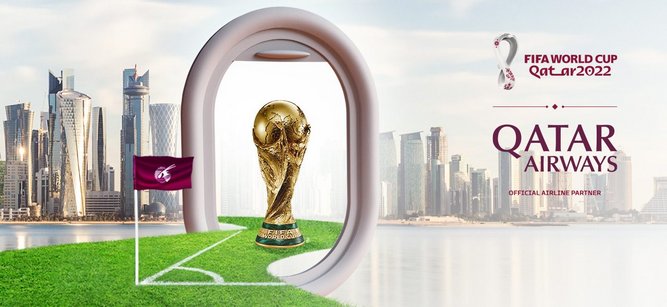 7 Qatar Airways
Qatar Airways, one of the Middle East's largest air carriers, has posted record US$1.5bn profits, just months before the World Cup kicks off. This marks the highest ever earnings for the state-owned carrier, which is preparing to see a record surge in travellers for the upcoming FIFA World Cup kicking off in November.
The airline says revenue reached US$14.4bn, up 78% compared to last year as it carried 18.5 million passengers during the 2021-22 fiscal year, a more than 200% jump from the previous low year. The 25-year-old airline, which flies to more than 140 destinations, says this year's record earnings are the result of decisions made during the pandemic to expand its passenger and cargo networks along with strong cost control.
8 Saudi Arabian Mining Company
Saudi Arabian Mining Company (Ma'aden), one of the fastest-growing mining companies in the world and the largest multi-commodity mining and metals company in the Middle East has delivered a record first half in 2022, following its record Q2 2022 performance.
The company, which is listed on the Saudi Exchange, saw its net profit increase by 85% quarter on quarter to SAR 4.0bn and by 232% for H1 2022 against the same period last year to reach SAR 6.2bn. Sales rose 95% quarter on quarter to SAR 11.9bn bringing H1 2022 sales to SAR 20.8bn, an 80% improvement on the first half of 2021.
Ma'aden's growth during this period was driven by increased production volumes from new projects and improved efficiency in existing operations. CEO Robert Wilt said: "This record performance was supported by favourable market dynamics, delivered while maintaining the highest safety standards and making progress towards our ESG goals."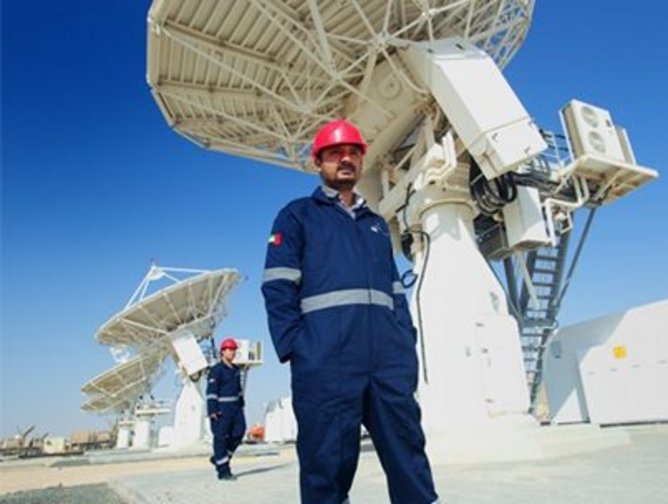 9 Al Yah Satellite Communications Company (Yahsat)
Abu Dhabi satellite company Yahsat has delivered its best-ever H1 performance, achieving revenues of US$206m in the six months to the end of June, an 8% increase compared to the same period last year and its highest-ever first-half revenue.
This gave the company, which is a subsidiary of Mubadala Investment Company, a net profit of US$45m, marking a 50% increase. The contracted future revenue of more than US$2.1bn is equivalent to 5.2 times the FY2021 annual revenue.
Musabbeh Al Kaabi, Chairman of Yahsat, said: "Against a backdrop of challenging global economic headwinds, we are delighted to record our highest ever first-half revenue whilst significantly growing Adjusted EBITDA and net income. This reflects the strength of our business underpinned by strong contracted future revenue and positive momentum across operating segments."
10 Standard Chartered Middle East Region
While not a Middle East headquartered organisation, Standard Chartered PLC has recorded record profits in the Middle East and Africa region with the UAE, Pakistan and Ghana seeing double-digit income growth and delivering its highest ever half-yearly operating profit.
The Bank's Africa, Middle East Region, which has landed numerous awards in the last two years, recorded US$1.291bn income with US$581m in operating profits across the Middle East and Africa.
"We further secured substantial financing for key infrastructure projects across several markets in the region, participated in sustainability initiatives across the region, and accelerated investments across our digital banking capabilities."
This record-breaking performance was underpinned by the "successful execution of our strategy," says Sunil Kaushal, Regional CEO, Africa and Middle East.