Which US hedge fund legend is setting up in Abu Dhabi?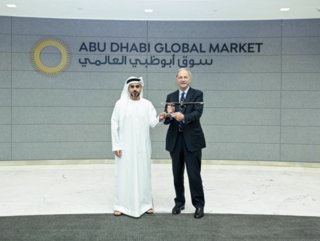 "I am thrilled to make Abu Dhabi a home for the Dalio Family Office" – Ray Dalio
The founder of the world's largest hedge fund, Bridgewater Associates, is setting up a branch of his Family Office in Abu Dhabi. Where is he investing?
Described as "the Steve Jobs of investing", Ray Dalio is something of a maverick and pioneer when it comes to trading. Born in 1949 in New York, Dalio was buying and selling shares by the age of 12, and established Bridgewater Associates in 1975.
Sound familiar? That's because Bridgewater is now the biggest hedge fund in the world, with an estimated US$160 billion in assets under management.
That's not to suggest that it has been an easy ride for Ray. Bridgewater struggled at first when it was created by Dalio and some college buddies while still studying at Harvard. Aiming to trade in commodities, the venture failed to take off, and Dalio worked briefly for Dominick & Dominick and then Shearson Hayden Stone – advising farmers and cattle ranchers on how to hedge risks.
Disillusioned and unfulfilled, things came to a head on New Year's Eve 1974 when Dalio punched his boss in the face. He was let go soon afterwards, and Bridgewater was reborn. He hasn't looked back since.
Bridgewater goes large after McDonald's becomes client
Dalio specialised in sharing advice on currencies and interest rates and produced a research report called Daily Observations that proved a hit with clients. The business was ticking along but not really going anywhere until Raymond met Ronald – burger behemoth McDonald's became a Bridgewater client and other large organisations soon followed, including the World Bank pension fund.
Dalio was making a name for himself when it came to predicting market fluctuations. Bridgewater Associates actually made money in the 1987 stock market crash and in 1991 launched its signature Pure Alpha strategy which cemented its position in investment circles and saw assets under management reach US$50 billion by 2007.
It was also in 2007 that Dalio and his team of researchers started ringing alarm bells about the global economy due to excessive financial leverage. They estimated bad debts of up to US$839 billion and even though Dalio took this information to the US Treasury and even the White House, his warnings were largely ignored.
That assessment saw Bridgewater's clients well prepared for the global crash that followed in 2008. In fact, the Pure Alpha fund rose 9.5% that year.
Keen to share his insights with a larger audience, Dalio self-published a book entitled Principles in 2011, which was revisited and revised in 2017 as Principles: Life & Work that became a business best-seller.
Key principles from the book include:
Radical transparency
Principles over personalities
Failure is a learning opportunity
Embrace radical change
Be a hyperrealist
Seek out diverse perspectives
Systemise everything
Dalio says Abu Dhabi offers 'exciting developments'
Dalio has previously been named one of Time magazine's 100 most influential people, has appeared on Oprah, and is a regular speaker at economic and financial conferences. He also has an estimated worth of US$15.7 billion.
So what is he now doing in Abu Dhabi? He is opening a branch of the Dalio Family Office to handle his private investments and his philanthropy work. Dalio has an enduring relationship with the UAE and this new office – which joins existing offices in the US and Singapore – signifies the changing geographical nature of investment.
The office will be located in Abu Dhabi Global Market (ADGM) – the financial free zone actively enticing other hedge funds and venture capital firms.
"I have had more than 30 years of meaningful work and meaningful relationships with the people and leadership in Abu Dhabi which has led me to like and admire them greatly," said Dalio.
"Abu Dhabi is also becoming a hub for many exciting developments in the region, including across the UAE and in Saudi Arabia. For these reasons, I am thrilled to make Abu Dhabi a home for the Dalio Family Office."
Word is that Dalio plans to invest in Group 42 – the Abu Dhabi technology group that recently oversaw the hugely successful IPO of AI arm Presight AI, and just this week created the Middle East's largest healthcare company just hours after launching M42 via the acquisition of Diaverum.
Shrewd investment, and Ray Dalio has proved himself the master of such foresight, observation, and strategy.