Why you need a personal boardroom (and how to build one)
By Emma Maslen, CEO and founder of inspir'em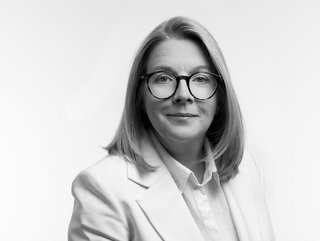 Consultant and CEO and founder of inspir'em says one of the most useful objectives for having a Personal Board is to gain feedback for improvement
Build your own boardroom by surrounding yourself with trusted personal advisors and achieve your goals, says CEO, consultant and angel investor Emma Maslen
Emma Maslen is a sales leader, consultant, coach and angel investor. She is CEO and founder of inspir'em, where the team has over 25 years tech industry experience and a proven track record in helping sales teams and individuals accelerate their careers.
Throughout her career, Emma has closed multi-million-dollar investment bank deals for the tech sector and led several businesses, also working for companies such as Sun Microsystems, BMC Software and SAP.
More recently, Emma also diversified into helping female-founded businesses with funding, having become an angel investor in 2018 through Angel Academe. She now also works with startups, scaleups and large enterprises, coaching their teams to higher growth.
Emma's book, The Personal Board of You Inc. explains how you can recruit the best personal advisors to accelerate their goals, how to invest in their network and create the ultimate 'Personal Board'.
What is a Personal Board?
There is an old saying that the people with the best advice are usually the ones who have been through the most. Imagine you have the services of a corporate board at your disposal – your own Personal Board – the best and brightest minds in business to help you progress your hopes, your dreams and your career.
I have a vision of my Personal Board, starting with the boardroom. I imagine a large, beautifully decorated room – perhaps a corner office overlooking Central Park – with modern decor, a glass table, white chairs and mood lighting. High-quality teas and coffees are steaming away on a side table... My scene is set. I am sitting at the boardroom table, waiting for my Personal Board members to walk through the door to start my meeting. They're a mix of respected mentors, coaches, colleagues and friends.
When I think about my current Personal Board, I consider myself blessed to have such a diverse group of individuals seated around my boardroom table. My personal connections include my husband, three school friends, a small-business coach, a marketeer, and an engineer (of helicopters, no less). I then also have industry connections in the form of, the chairman of a FTSE 250 company, the CEO of a US company, a career salesperson, a serial entrepreneur, development connections, a C-suite executive coach, and a founder of an investment firm.
Each of these board members can provide guidance, advice or a different perspective on the issues that regularly confront me. Some are senior to me, some are junior and some are working in parallel industries. Some, such as my husband, are not in the industry at all. Some knew they had been invited to sit on my Personal Board, while others are people I go to for ad hoc advice and guidance whenever I need it.
It's vital to keep in mind at all times that your Personal Board is there to guide and advise, not to instruct or manipulate what you do. It should help to inform your decisions and open your eyes to opportunities, while the members stand back to ensure that all the decisions are ultimately yours.
What are the practical uses of a Personal Board?
You may already have some ideas on how people have helped you throughout your career but still wonder when and why you would need a Personal Board in the future. If you are going to accumulate some of the best minds in the world to help you achieve your goals, you might be thinking, 'What can I use them for?' and, 'What is the benefit of calling on this group of people for regular input and advice into my goals and career?'
The following is a list – by no means exhaustive – of how I have seen others benefit from Personal Boards.
Finding a new role: Now that we have larger professional networks and multiple social media platforms, it is estimated you can reach anyone in the world in only three or four hops. That makes our networks more powerful, with other people easier to reach than ever before. In these networks, you will find people who can accelerate your success and achievement.
Gaining knowledge for advancement: Perhaps you are looking for a new role, but you haven't quite worked out how to gain the right experience or connections to make that next step. Often the missing answers lie in your existing network. This presents a prime example of the benefits of using a Personal Board: not just in securing your next role but also in helping you prepare for the new position.
Starting somewhere new: Life moves fast, and things will often happen before you have had time to properly plan your journey. Your Personal Board will help you in settling in and broadening your network after you have moved to a new role, company, industry or country.
Setting up a new business: Personal Boards are not only about corporate careers. Entrepreneurs in any industry benefit from setting up an entrepreneurial Personal Board.
Career transition or building a portfolio career: According to Dawn Rosenberg McKay, the average person will have five or six careers in their lifetime. It's therefore likely you will change jobs more than once, each time needing new skills, new connections and more help.
Clearing blind spots: One of the biggest and most useful objectives for having a Personal Board is to gain feedback for improvement. This case is useful for anyone – young, old, new, tenured, corporate or entrepreneurial.
How do you build a Personal Board?
The organic conversations and connections you might have made so far will have stood you in great stead up to this point, and you shouldn't forget the fantastic support that they have provided. You will have no doubt collected some great advisors throughout your career, who will continue to be a great support going forward.
Look at your goals and your existing Personal Board. What are you missing? What advice could you improve on? Are there better connections available in your network, just a hop or two away?
Thinking about diversity is a key factor in creating your Personal Board. If you seek five opinions from people with the same backgrounds, education, skill sets and motivations, you are likely to get the same advice from them all and probably only one angle on how to tackle an issue. If you take a group of people with diverse backgrounds and perspectives, their collective wisdom is more likely to drive a better outcome.
How do you finalise a Personal Board?
Finalising your Personal Board entails putting names in the frame, deciding who to go with, determining which subjects to discuss, and creating a regular cadence of working together. A Personal Board is fluid. As your priorities change and your situations evolve, don't be afraid to connect with new people. That said, Personal Boards do benefit from a degree of stability. Like everything in life, it's all about balance.
What are the best ways to maximise the use of a Personal Board?
To get the help you need, from your target list of connections, you must now be specific about the help you are looking for. Time is precious for everyone, so you need to be sensitive in maximising the use of your Personal Board. My best-practice advice for those first connections is; have a focused agenda, be time-conscious, and plan meetings carefully,
How should a Personal Board be sustained?
To ensure you keep the best and brightest engaged in your Personal Board, it is important to follow four simple steps:
Share Define the goals for your engagement.
Engage Meet with your Personal Board members.
Act Take actions and deliver against them.
Provide feedback Report on value and progress.
Keeping your board up-to-date, engaged and ready to help is crucial to your success. It is important to remember that any mentor or coach needs to understand that the time they have spent with you was valuable and to see evidence of how they have helped you.
Can you tell us about your new book The Personal Board of You Inc?
My new book The Personal Board of You Inc explores the process of creating a Personal Board from start to finish. It covers topics such as how to identify each person's own needs and ambitions, the importance of networking, what makes creating a solid collection of advisors successful and when to consult the board.
The book is suitable for people of all career stages, from graduate to entrepreneur, to established senior leader. Many people forget to think strategically about how the connections they have made throughout their personal and professional lives could accelerate their growth. However, The Personal Board of You Inc. offers advice and a fresh perspective compared to the tired discourse that surrounds networking. It's the perfect read for individuals seeking help on how to push themselves to new heights.
About the author
Emma Maslen is a sales leader, coach, CEO and founder of inspir'em as well as author of The Personal Board of You Inc.
With over 25 years tech industry experience, the inspir'em team has a proven track record in helping sales teams and individuals accelerate their careers. Throughout her career, Emma has closed multi-million-dollar investment bank deals for the technology sector and led several businesses, also working for companies such as Sun Microsystems, BMC Software and SAP. In 2018 Emma became an angel investor through Angel Academe. She now also works with start-ups, scale-ups and large enterprises, coaching their teams to higher growth.
Emma's new book, The Personal Board of You Inc, is all about the importance of networking and explains how readers can recruit the best personal advisors to accelerate their goals, thus creating the optimal 'Personal Board.'