Company profile: Beauty and skincare giant L'Occitane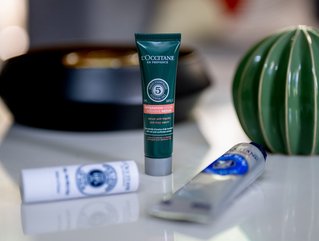 L'Occitane is one of the best-known beauty, skincare and cosmetics brands in the world
As L'Occitane Chairman Reinold Geiger considers going private, Business Chief looks at company's progress with regards to sustainability and DE&I
Shares in L'Occitane, the French beauty and skincare powerhouse, spiked in recent days following reports that Chairman Reinold Geiger was contemplating going private.
The company has since confirmed that privatisation is being considered, but is far from certain.
Here, Business Chief delves into the rich history of L'Occitane and its progress with regards to sustainability and DE&I.
L'Occitane stays true to its roots
L'Occitane was founded in 1976 by Olivier Baussan, whose aim was to celebrate the heritage and traditions of his native Provence, in southeastern France.
The company's name is a nod to the women of Occitania, a historical region of Western and Southern Europe where Occitan was the dominant language during the Middle Ages.
Aged just 23, Baussan started out by distilling rosemary essential oil to sell locally, before expanding production to traditional soaps and creams.
So successful was the fledgling venture that he had enough capital to open his first boutique and factory in 1981, basing them in the Provence village of Volx.
In the ensuing years Baussan embarked on a journey to take the Provence brand around the world. Today, stores can be found in far-flung locations including New York, Singapore and Tokyo.
As L'Occitane continued to grow, its founder began selling portions of the business and gradually became less involved. Reinold Geiger, an Austrian businessman, became majority shareholder in 1996 and led an ambitious international expansion.
Around this time, the full company name was officially changed to 'L'Occitane En Provence' to maintain the connection with its humble beginnings.
In the early 2000s, French cosmetics heavyweight Clarins became a financial investor in the business, although this later declined as Geiger's controlling stake increased.
These days, L'Occitane has around 3,000 retail sites located in almost 100 countries across the globe, employing more than 8,500 people. Geiger controls almost three-quarters of the organisation's shares.
Who's in the leadership team?
Reinold Geiger has been Chairman of L'Occitane since 1996, the same year he became controlling shareholder. He has also been an Executive Director for more than 20 years.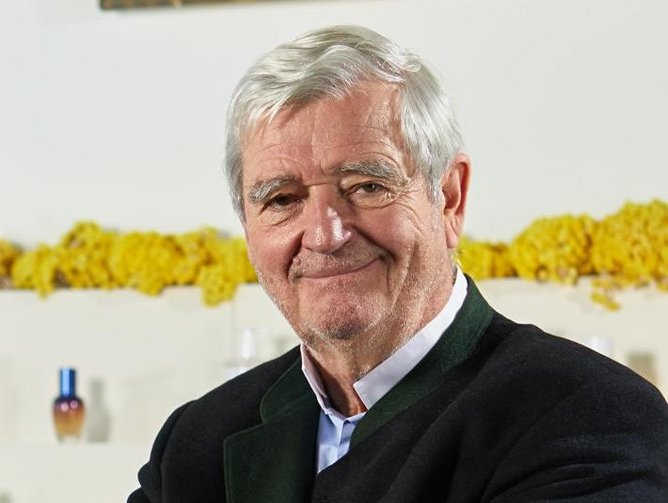 Reinold Geiger, Chairman of of L'Occitane. Picture: L'Occitane Group
Since joining, Geiger has developed L'Occitane En Provence from a largely domestic business to a huge international operation. Over the years, he has spent time in the group's various worldwide locations to implement his growth strategy, establish subsidiaries and build strong relationships with regional management teams.
At the helm from a C-suite perspective is André Hoffmann, L'Occitane's CEO, Vice-Chairman and an Executive Director.
With 30 years worth of experience in the retail and distribution of cosmetics, luxury products and fashion in Asia-Pacific behind him, Hoffman primarily takes responsibility for the group's strategic planning and management of the business.
Geiger and Hoffan are ably flanked by fellow Executive Directors Karl Guénard and Séan Harrington. The former is Company Secretary, while Harrington is CEO of ELEMIS, a leading luxury British skincare brand acquired by L'Occitane in 2019.
'Nature matters' at L'Occitane
Sustainability is at the forefront of the L'Occitane Group's operations, as demonstrated by its core philosophy: 'nature matters, people matter'. As if that wasn't evidence enough of its commitment, the company mission says: 'with empowerment we positively impact people and regenerate nature'.
From a biodiversity perspective, L'Occitane works directly with more than 130 French farmers and 10,000 pickers to ensure the ingredients used in its products are of the highest quality and sourced as sustainably as possible.
There is a clear aim to develop regenerative approaches to protect and restore biodiversity in collaboration with partners, driving change for the business ecosystem and beyond.
Today, an impressive 80% of ingredients in L'Occitane rinse-off formulas are biodegradable.
Back in 2016, the group joined the RE100 initiative, committing it to achieving 100% renewable energy at all sites by 2025. L'Occitane is well on track to reach this target, having reached 80% in 2020 and 95% in 2021, according to its latest ESG report.
L'Occitane is also aligned with the net zero emissions target for 2030 and is on the path to becoming a carbon net zero company by 2050.
DE&I progress
Empowerment is one of L'Occitane's social and community engagement pillars.
The group broke new ground in this area in 2020 by launching a global inclusive parental leave policy, giving primary caregivers a minimum of 20 weeks' fully-paid leave and a secondary caregiver at least 12 weeks' fully paid leave.
A year later, then-Managing Director Yves Blouin signed the CEO Pledge during LEAD Network's CEO Roundtable, a commitment to improving the representation of women at executive level. At the time, women already held just over 50% of management positions, but signing the pledge was crucial in developing a culture that empowered all team members to actively support diversity, equity and inclusion (DE&I) efforts.
Over the past couple of years, L'Occitane also conducted its first-ever DE&I survey across all entities and brands to gauge the thoughts of employees and communicate its roadmap in this area. Key targets include achieving a score of 70% in the Great Place to Work Trust Index.
The organisation is also in the process of appointing DE&I ambassadors in every nation.
Broader DE&I aims include:
Hire, support and promote people with diverse experiences in every managerial position
Make sure all employees feel valued and respected
Collaborate globally and engage different groups of employees
******
For more business insights, check out the latest edition of Business Chief Middle East & Africa and be sure to follow us on LinkedIn and Twitter.
You may also be interested in the Business Chief US website.
Please also check out our upcoming event – Sustainability LIVE in London on September 6-7, 2023.
BizClik is a global provider of B2B digital media platforms that cover executive communities for CEOs, CFOs and CMOs, as well as leaders in Sustainability, Procurement & Supply Chain, Technology & AI, Cyber, FinTech & InsurTech. We also cover industries including Manufacturing, Mining, Energy, EV, Construction, Healthcare and Food & Drink.
BizClik, based in London, Dubai and New York, offers services such as content creation, advertising and sponsorship solutions, webinars and events.