IBM: Solving the ESG data conundrum
By Elisabeth Goos, Leader Sustainability Services EMEA, IBM Consulting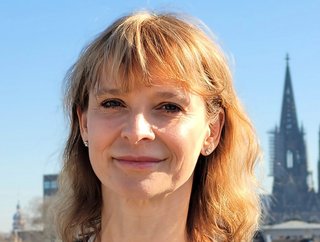 Elisabeth Goos, Leader Sustainability Services EMEA at IBM Consulting
Elisabeth Goos, Leader Sustainability Services EMEA at IBM Consulting, outlines the essential steps required to turn ESG ambitions into actions
Some think ESG is necessary to manage 21st century risks, while others say it merely obstructs business and adds costs. What we can be sure of is that, while technology is a critical enabler for meeting ESG objectives, building effective sustainability transformations requires meaningful collaboration.
The most pressing boardroom issue
This is exactly what IBM's latest survey – 'The ESG data conundrum' – looks to explore, surveying more than 20,000 consumers on their attitudes toward sustainability and social responsibility alongside 2,500 executives, delving into their organisations' ESG strategies.
The good news is that 95% of executives said that their organisations have developed ESG propositions almost three quarters (72%) viewed ESG as revenue-positive, rather than a cost. However, just 10% said they had made significant progress towards meeting them.
These figures take on additional significance when viewed alongside what consumers are saying. Only 20% of consumers say they trust the statements companies make about environmental sustainability, down from half just two years ago. This result becomes even more significant when we look at the relevance sustainability has to customers: roughly two-thirds said environmental sustainability (68%) and social responsibility (65%) are extremely important to them.
There's a massive disconnect between commitments and actions, and that gap has the potential to drive away customers and damage bottom line performance. Fortunately, there are opportunities to bridge the gap.
ESG transparency through a customer lens
We are at a moment in time when digital transformation is accelerating and pervasive. Organisations around the world are looking to leverage data and technology to transform the way that they meet customer demands, operate their key processes and compete.
In tandem, consumer commitment to sustainable development has intensified, even as economic challenges hamstring purchasing power. And the statistics prove it. While half (51%) of consumers say cost of living increases have made environmentally sustainable and socially responsible decisions more difficult in the last 12 months, roughly 60% say at least half of their purchases were branded environmentally sustainable or socially responsible.
Some companies are tapping into these opportunities, connecting ESG efforts into tangible business value. They're seeing higher revenue, improved profitability and deeper customer engagement by approaching ESG as a transparency play.
The capability for transparent reporting of ESG performance serves a critical role in enabling sustainability action. The data and insights can help leaders activate tangible performance improvements, for example reducing energy costs through green data centres, or relying on technology for automation.
Yet the majority of organisations still struggle to operationalise sustainability. Rather than strategically harnessing ESG data, many are narrowly focused on meeting immediate compliance demands. To deliver better business results, business leaders need to see ESG transparency and the opportunities for performance improvement through a new lens.
The barriers at play
Seventy-two per cent of the businesses we surveyed agree that ESG needs to be a higher priority in their organisation. Yet, getting there requires a major mindset shift—and a commitment to overcoming the barriers holding efforts back.
When thinking about the main obstacles, we can narrow it down to three key factors:
Bad intel – data is the lifeblood of ESG. Inadequate data is the number one barrier quoted by executives to advance their ESG agenda. Data is needed to provide visibility into an organisation's operations, letting leaders see where the business is succeeding —and where performance has fallen behind. ESG goals for the future lose their significance if they aren't tied to current performance data
Standards – with more than 600 reporting provisions globally, each offering its own interpretation of sustainability and social responsibility, it can create confusion and challenges in assessing ESG from every angle
Stakeholder visibility – executives are being pressured from business partners, board members, investors, and creditors to provide greater transparency around ESG initiatives. There is growing frustration that ESG goals are not connected to credible action plans and clearer signs of progress.
Tapping into the ecosystem
ESG is more than compliance and reporting. Business leaders that elevate its role and can handle the data will be able to drive engagement, inspire innovation, improve operations—and unify ecosystem partners around shared strategic goals.
To do this, organisations should funnel data in two directions. Looking internally, embedding ESG data into operations to drive performance improvements. For example, integrating emissions data into core operational or enterprise asset management systems can help leaders reduce the company's carbon footprint. Sharing transparent insights with others can help organisations strengthen relationships as well. It can build trust with customers, employees, and partners, create new market opportunities, and support innovation and engagement.
With the right data framework in place, companies can assess current ESG goals, credibly estimate the ROI of ESG initiatives, and manage compliance—even when reporting requirements shift. Having a clear line of sight into core operations is a lot more valuable than simply checking off compliance boxes.
Collaboration with partners on ESG is also vital. 60% of leading organisations have integrated their ESG efforts with their partner ecosystem, viewing ESG data as part of a platform-enabled loop. This circular approach provides the foundation for continued performance improvement and transformation.
For example, IBM recently worked with Siemens Gamesa to create a machine learning solution on MS Azure that enhanced the efficiency of turbine blade manufacturing. It also worked with Neste to build an ERP platform that would provide the necessary transparency for process optimisation in its drive to become the world's leading renewable fuels and circular solutions producer.
And of course, there is the important role of technology. Leaders in the ESG charge are embracing the opportunities for scaling, accelerating, and augmenting ESG. For example, leaders are 58% more likely than laggards to have developed the hybrid cloud capabilities for ESG, 33% more likely to have made significant progress with AI for ESG, and more than twice as likely to have progressed significantly with the use of advanced analytics for ESG.
Final words
Driving sustainability through ESG transparency is a journey of continuous improvement. Organisations with more mature capabilities should not view their position as an end-state, rather as a platform for amplifying business value, continuing to embed sustainability into ESG reporting and finance, climate risk assessment and adaptation, decarbonisation and clean energy transition, responsible computing and green IT, and circular supply chains. With the right information – and transparency about progress – businesses can be part of the solution.
Elisabeth Goos is Leader Sustainability Services EMEA at IBM Consulting