Top 10 sustainable building sites and renewables projects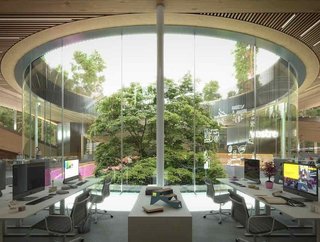 The world's most eco-friendly factory – The Plus, in Norway
From Dubai to Dallas – 10 of the world's most sustainable sites, including the biggest solar farm, greenest workspace & largest solar-powered data centre
While the world's most sustainable sites and buildings can be open to debate, with size and type all factors, we have rounded up what we believe are among the most sustainable sites on the planet – including the largest green sites – with some already built and some in the pipeline.
From the world's largest eco-focused sites, including a solar farm, vertical farm, and wind farm, to the world's most sustainable office space, shopping centre and car manufacturer – find the list here.
1 World's largest solar-powered data centre
Moro Hub Data Centre, Dubai, UAE
Not one to shy away from a world record, the desert city of Dubai has just nabbed the Guinness World Records' crown for the world's largest solar-powered data centre. Measuring 16,031.925 m2, the carbon-neutral green data centre uses 100% renewable energy and has a capacity exceeding 100 megawatts (MW). The data centre was built by Moro Hub, a wholly owned subsidiary of Digital DEWA, as a core part of its sustainability strategy – which includes extensive investment into solar power.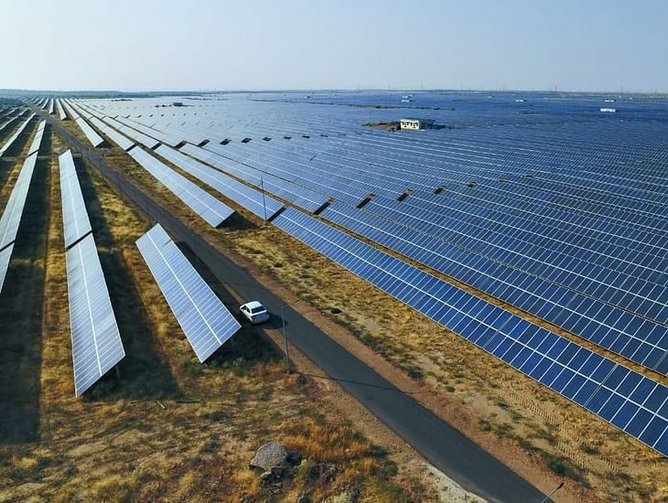 2 World's largest solar farm
Bhadla Solar Park, Rajasthan, India
Completed in 2020, Bhadla Solar Park in India is the largest solar farm in the world. Spanning more than 14,000 acres across the Jodhpur district of Rajasthan, the farm has a capacity of 2.25 GW. The construction of the power plant, which cost an estimated US$1.4bn, is in a region known for its solar-friendly high temperatures, with around 300 sunny days per year. Solar power in India is rapidly developing, with many solar photovoltaic power plants being built, as a way to reduce India's dependence on imported fossil fuels and for many rural communities to provide a healthier and safer source of lighting than the kerosene commonly used.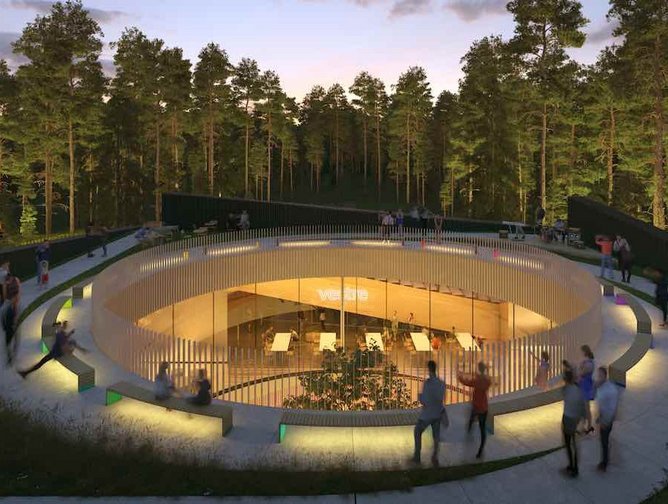 3 World's most eco-friendly factory
The Plus, Norway
Norway's Vestre, a manufacturer of Scandinavian-style furniture for more than 70 years, now owns the world's most sustainable factory The Plus thanks to BIG architects. Constructed in just 18 months and built to the highest sustainability standards, The Plus sits in a Norwegian forest, 100km East of Oslo, and boasts a recreational area and experience park, called Vestre Forest Camp. Not only does the factory run on local hydropower meaning it consumes 60% less energy than similar conventional factories, but the 900 solar panels sitting atop the building's green roofs generate 250,000 kilowatt-hours of renewable energy a year. And with a 90-95% process water recycling rate from the factory's production line, it sets a new benchmark across the industry globally. The Plus will most likely be the world's first project of its kind to achieve the highest environmental certification, BREEAM Outstanding.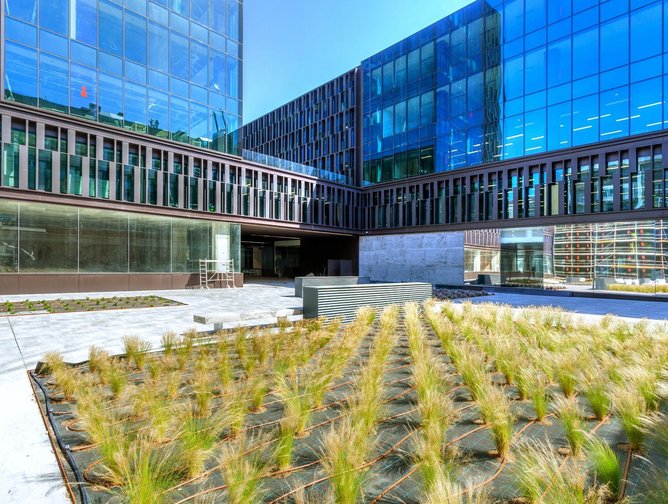 4 World's most sustainable workspace
The Platinum@BCN building, Barcelona
Located in Barcelona's 22@technological district, The Platinum@BCN building is not just the first LEED Platinum-certified sustainable building complex in Spain, but has achieved a record certification of 101 points out of 100, making it the most sustainable workspace in the world. Designed according to the principles of biophilic design, the architects allocated more than 20% of the area for green space to mitigate climactic conditions. The complex has three green areas and two terraces, while the centre of the block is open to neighbours acting as a green public space for socialisation. The building is made of glass and steel, providing natural lighting and thermally insulating the building to significantly reduce its ecological footprint.
5 World's largest vertical farm
ECO 1, Dubai, UAE
Claiming to be the world's largest vertical farm, Dubai-based ECO 1 is a 330,000-sqft facility located near Al Maktoum International Airport at Dubai World Central. A joint venture between indoor vertical farming company Crop One and Emirates' catering arm, Emirates Flight, the farm uses 95% less water than field-grown produce and is guaranteed an output of three tons per day. ECO1 has been built to address growing supply chain challenges and food security issues, while introducing millions of new consumers to the benefits of vertically farmed produce.
6 World's biggest wind farm
Jiuquan Wind Power Base, China
While still under construction, Jiuquan Wind Power Base (owned by Longyuan Power Group) in the west of Gansu province in China, on the outskirts of the Gobi Desert, will be the world's biggest wind farm once it opens. The project, worth US$17.5bn, is part of the Chinese government's push into renewable energy sources. Once completed, the farm will be home to 7,000 turbines and produce 20GW, enough energy to power a small country. But China has plans to outdo itself with another even bigger one in the pipeline. Chaozhou, a city in China's Guangdong province, has revealed ambitious plans for a 43.3 GW facility in the Taiwan Strait. The 10km-long farm will feature thousands of turbines, with work set to begin before 2025.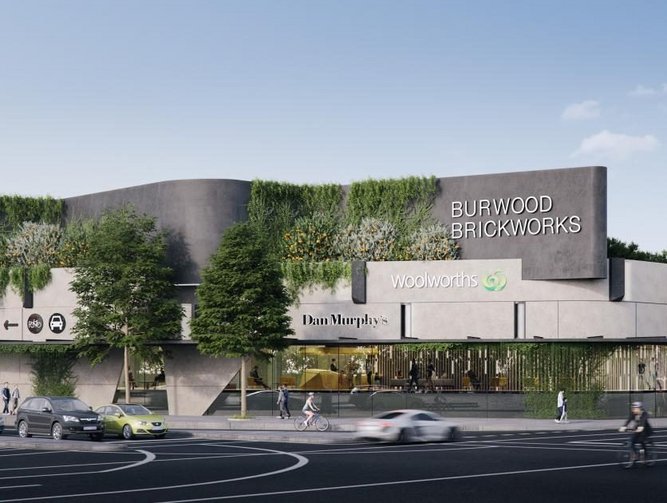 7 World's most sustainable shopping centre
Burwood Brickworks, Melbourne, Australia
Recognised as the world's most sustainable retail centre, Burwood Brickworks in East Melbourne, Australia, lays claim to not only being the first retail build in Australia to receive a 6 Green Star Design and As Built rating, but the first Living Building-certified shopping centre in the world – the most advanced measure of sustainability in the built environment. The mixed-use development incorporates a range of sustainability measures, including a large solar PV system that provides 40% of the building's energy, an embedded thermal and electricity network, wastewater treatment, more than 1,000 sustainable building materials, and a 6,500sqft rooftop urban farm.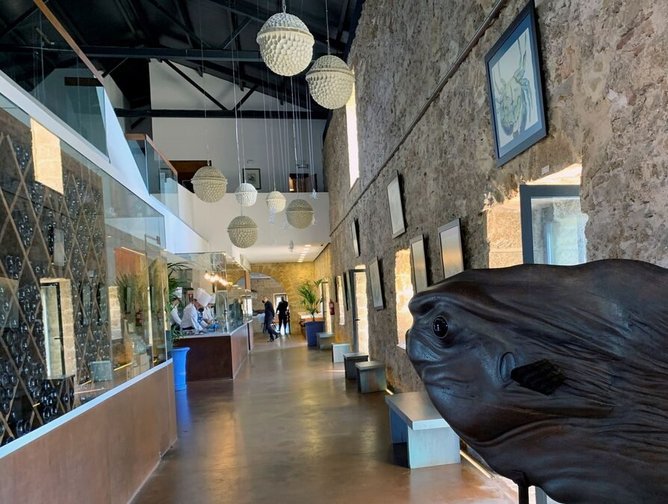 8 World's most sustainable restaurant
Aponiente, Spain
Recognised as the world's most sustainable restaurant, Aponiente took home the Flor de Cana Sustainable Restaurant Award this year. Located near Cadiz, and helmed by world-renowned chef Angel Leon, Aponiente has long been considered a leading light of planet-friendly cuisine thanks to its sustainable fishing practices, sourcing of vegetables, eggs and wine exclusively from local, like-minded producers, and stewardship of marshland and water conservation. By partnering with the University of Cadiz and local fishing companies, But that's not all. Aponiente has recovered many aquatic species. The team is also known to lead clean-ups of Cadiz's beaches, and advocate healthy eating in schools.
9 World's most sustainable car factory (coming in 2025)
BMW Group Plant Debrecen, Hungary
German carmaker BMW is building the world's first carbon-free automobile factory in Debrecen, Hungary, where cars will be produced entirely without the use of fossil fuels. The car manufacturer, which aims to cut CO2 emissions per vehicle produced by 80% from 2019 levels by 2030, said the factory will operate under BMW's new manufacturing concept, called iFACTORY, which is being implemented at all plants – and involves efficiency, sustainability, and digitalisation. The plant is expected to start manufacturing EVs from 2025.
10 World's largest carbon neutral airport
DFW International Airport, Dallas, United States
Dallas Fort Worth International Airport has spent more than two decades minimising its carbon footprint to become the first carbon neutral airport in America and the largest in the world. The airport achieved its 2020 Strategic Plan goal to reduce carbon emissions by 15% per passenger two years early and has now set an ambitious target to achieve net zero carbon emissions by 2030. The airport has mainly achieved this via transitioning its ground transportation fleet to renewable fuels.