KPMG Impact Plan details people, planet and prosperity goals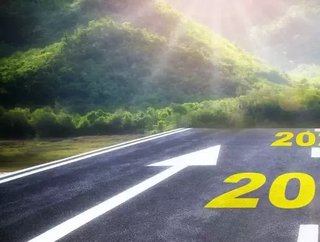 Outlining KPMG's collective ESG commitments, Our Impact Plan records data to both help measure and report upon progress...
KPMG has announced the publishing of its first global environmental, social and governance (ESG) plan, with the aim of helping the global organisation continue to strengthen its commitments and improve upon reporting on its progress.
"By harnessing our convening power, digital capabilities and expertise, KPMG has an opportunity and responsibility to help shape the lead on some of the critical issues the world faces, says CEO, Bill Thomas.
Measuring progress is key to accountability
In the plan, titled Our Impact Plan, KPMG both outlines new and existing ESG commitments with a focus on Planet, People, Prosperity and Governance and records its global ESG data comparing it against metrics outlined in the World Economic Forum's Measuring Stakeholder Capitalism. 
Incorporating both a roadmap to becoming net-zero by 2030 and a commitment to increasing inclusion and diversity, the plan both reaffirms KPMG's long-standing commitment to the UN Global Compact principles and delivers against the UN Sustainable Development Goals (SDGs). 
While KPMG has already made some important progress on the ESG front, the company still had a long way to go, acknowledged Jane Lawrie, Global Head of Corporate Affairs, adding that this new plan "allows us to measure our progess and hold ourselves accountable". 
Sustainability and diversity at heart of plan
Represented across four key categories, below is a summary of the ESG commitments of the accounting firm, which operates in 146 countries and boasts 227,000 people. 
Planet: We have pledged to become a net-zero carbon organisation by 2030 through reducing greenhouse gas emissions by 50 percent, achieving 100 percent renewable electricity, and offsetting our residual emissions.
People: In 2020, we created a Collective Action Plan, drafted with input and participation from thousands of our colleagues, which will set ambitious goals for workplace diversity and equality.
Prosperity: KPMG's partnerships with UNESCO and other organisations helped us to support people severely impacted by the learning crisis, and through our recently launched KPMG IMPACT network, KPMG firms are supporting clients on their journeys towards sustainability and shaping the future ESG agenda.
Governance: In 2020, we updated our global Code of Conduct and refreshed our Values. We are also using our position and expertise to help harmonize ESG metrics, which includes our work with the WEF IBC to create the Stakeholder Capitalism Metrics, in addition to having accepted positions at the IIRC, TCFD, Corporate Reporting Dialogue and SASB, among others.