These are the world's most ethical organisations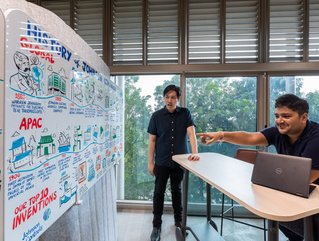 Johnson Controls has been ranked among the world's most ethical companies. Picture: Johnson Controls
Heavyweight organisations including ManpowerGroup, Accenture and Johnson Controls perform well in IG's latest Ethical Performance Index (EPI)
Businesses across the globe are increasingly mindful these days of the environmental impact their operations are having and the importance of upholding strong moral standards.
And now, IG has attempted to assess which organisations are succeeding in this space by compiling a list of the most ethical companies in the world.
In producing its Ethical Performance Index (EPI), researchers from IG examined various data and ranked global companies based on three factors:
Ethics: The number of times they have appeared on Ethisphere's World's Most Ethical Companies list since its inception
Sustainability: The score they received according to Sustainalytics' ESG Risk Ratings, where lower scores are better
Corporate Social Responsibility (CSR): The score they received according to CSRHub's CSR ratings, where higher scores are better
Finishing top of the pile was ManpowerGroup which scored 2.61 out of a possible 3. The Fortune 500 regular has appeared in Ethisphere's ethical business list 13 times, received an ESG risk rating of 10 from Sustainalytics and a CSR score of 98 from CSRHub.
The recruitment agency saw off competition from another professional services firm, Accenture, which accumulated an EPI score of 2.55 on the back of 15 ethical business list appearances, an ESG risk rating of 9.6 and a CSR score of 95.
The leading pair were closely followed by Johnson Controls (2.42), JLL (2.38) and Kao (2.37).
Other businesses to make the top 10 were: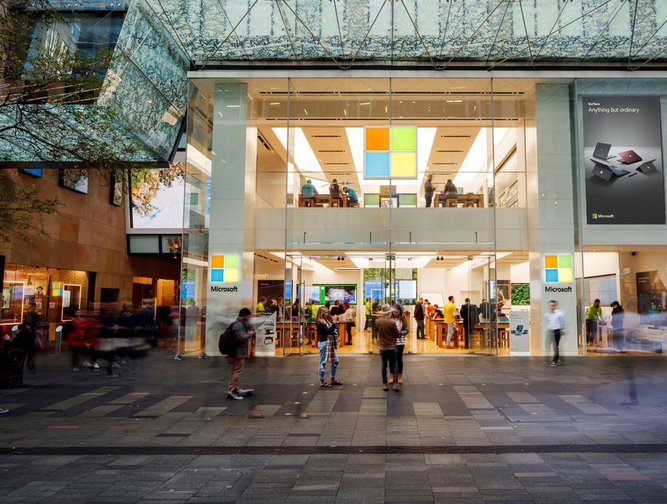 Microsoft has been ranked among the world's most ethical companies. Picture: Microsoft
Majority of UK companies fail to consider ESG
IG produced its EPI in conjunction with an investor sentiment survey of 4,500 clients based around the world.
It found that just 28% of UK clients said ESG considerations were important to them when making an investment decision, compared to 42% of investors in Australia and 40% in Japan.
Female clients (23%) were more likely to consider the importance of ESG when making investment decisions compared to men (9%).
However, it appears sustainability is becoming an increasingly essential part of investing. Citing data from the Global Sustainable Investment Alliance (GSIA), the Financial Times previously reported that sustainable investments grew by 15% from 2020 to 2022, accounting for 36% of professionally managed assets across Europe, the US, Canada, Japan and Australasia.
******
For more business insights, check out the latest edition of Business Chief Middle East & Africa and be sure to follow us on LinkedIn and Twitter.
You may also be interested in the Business Chief US and Canada website.
Please also check out our upcoming event – Sustainability LIVE in London on September 6-7, 2023.
BizClik is a global provider of B2B digital media platforms that cover executive communities for CEOs, CFOs and CMOs, as well as leaders in Sustainability, Procurement & Supply Chain, Technology & AI, Cyber, FinTech & InsurTech. We also cover industries including Manufacturing, Mining, Energy, EV, Construction, Healthcare and Food & Drink.
BizClik, based in London, Dubai and New York, offers services such as content creation, advertising and sponsorship solutions, webinars and events.