Will climate change make us reconsider deglobalisation?
By Luma Saqqaf, CEO, Ajyal Sustainability Consulting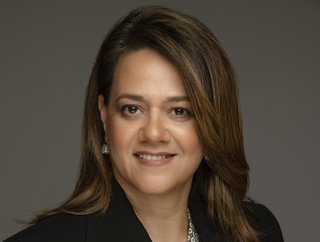 Luma Saqqaf is CEO of Ajyal Sustainability Consulting
There is inherent risk in a shift to deglobalisation at a time when more globalisation is needed, argues Luma Saqqaf, CEO, Ajyal Sustainability Consulting
As the world's markets become more fragmented, are we entering a new era of deglobalisation?
There have been stark examples pointing to this notion in recent years, largely from the hugely disruptive events which have been affecting the entire world.
For a start, the COVID-19 pandemic saw companies begin to question their global value chains amid supply difficulties. Then the war in Ukraine – and resulting sanctions from the wider world – exposed Europe's reliance on Russia's energy, forcing a painful pivot away. Meanwhile, amid ever-more combustible geopolitics, we have also seen the US-China trade war.
But there are also more subtle elements of this shift towards deglobalisation.
For example, the EU's Corporate Sustainability Reporting Directive (CSRD) is expected to force more than 10,000 non-EU companies to step up their sustainability reporting in order to do business in the bloc. While encouraging on a conceptual level, it's also creating a chasm between what the EU and the rest of the world is requiring on sustainability standards.
And while the EU recently eased certain requirements of the directive – to make life easier for new companies and first-time reporters – overall the CSRD is still way above what is being expected elsewhere in the world. Could this lead to more non-EU companies, faced with the uphill task of overhauling their sustainability reporting, asking, 'Is it worth doing business here?'
The US Inflation Reduction Act of 2022 is a separate case in point, having ruffled the EU with its tax breaks and subsidies for clean energy and green tech companies which are set up in the US, in an apparent shift to protectionism.
All of this shows how regulation is starting to take an anti-global stream.
So what do countries do – focus on national borders and regulation, but then end up losing their connection to the rest of the world? Or do they give in on some things in order to benefit from goods from other nations?
All this is the uncomfortable context in which the world must address climate change.
The problem with climate change is that we are talking about 'air' – and air has no boundaries.
Global cooperation necessary to act on climate change
As a result, there is a clear need for markets and countries to cooperate. After all, one of the biggest complexities of the UN's climate goals is that they depend on everyone pulling together. It's the principle which underpins everything about reaching net zero and it's there in black and white on the UN's website: "Getting to net zero requires all governments – first and foremost the biggest emitters – to significantly strengthen their Nationally Determined Contributions and take bold, immediate steps towards reducing emissions now."
Indeed, the Paris Agreement, signed under the auspices of the UN and within the United Nations Framework Convention on Climate Change (UNFCCC), was a historic moment because it brought the whole world together to achieve one common goal of limiting rising temperatures and reducing emissions. Despite the fact that it could be improved, and the process is slower than we want, an achievement like this could only be delivered through international cooperation.
Economies within the EU are beginning to recognise this fact.
In May, Liesje Schreinemacher, the Dutch trade minister, made a point of saying Europe's green transition will be impossible without China's production capabilities. China is a country, after all, which dominates the solar panel, electric car and electric car battery markets. "We need each other when it comes to making our economies more sustainable," Schreinemacher said.
And she has a point: when China dominates these markets – which are vital for the transition to cleaner energy and cleaner transportation – to such an extent, can other nations afford to decouple or distance themselves from it in the name of political posturing, as we have seen with the US-China trade war?
There is inherent risk in this ever increasing shift to de-globalisation – at a time when more globalisation may be needed.
There are positive signs pointing to global cooperation, however.
At the end of June, for example, we saw the International Sustainability Standards Board (ISSB) finally roll out its inaugural sustainability and climate standards in the form of IFRS S1 and IFRS S2. In the ISSB's words, the aim is to "create a common language" that companies across the world can adhere to. This should have a significant global impact on streamlining disclosures to the advancement of investments, sustainable finance and climate and sustainability goals in general.
While these international agreements are harder to achieve when compared to country by country regulations, they bring more harmony and certainly keep the fibre of cooperation alive. And this, in the face of market fragmentation, is so badly needed if we are to achieve our common climate goals.
Luma Saqqaf is CEO of Ajyal Sustainability Consulting, which works with organisations to help them achieve a sustainable future. She also counsels regulators and financial markets in the Middle East and North Africa (MENA) on sustainable finance issues and regulations.