GITEX Africa is important step towards single digital market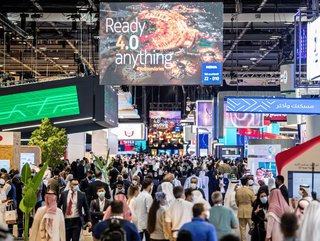 GITEX Global in Dubai was the world's largest tech event in 2022
After 42 successful years in Dubai, tech event GITEX is heading to Morocco in May to showcase the potential and opportunities in Africa
Most tech execs will be familiar with GITEX Global – the long-running technology event in Dubai which claimed to be the world's largest in 2022. Now that event is spreading its wings, heading to Morocco for the inaugural GITEX Africa from 31 May to 2 June.
One of the barriers to hosting such an event has been the lack of a suitable venue, but that did not deter the organisers who are constructing a purpose-built exhibition centre. The problem is, and it is a nice problem to have, that building will need expanding, as the show is already a sell-out.
Those organisers are Kaoun International, the overseas events organising company of Dubai World Trade Centre (DWTC).
Trixie LohMirmand, CEO of Kaoun International and executive vice president of Dubai World Trade Centre, organiser of GITEX, said: "The time for Africa is now. Against a stuttering world tech market, Africa has risen and punched well above its weight recently, with big tech investments rocketing and startups funding recording the best year ever in 2021 at six times over the global average.
"It takes a lot to build and sustain an outstanding tech event. GITEX has a global following of communities that trust the brand's motivation in discovering new tech geographies and marketplaces for greater empowerment and knowledge sharing in the new generation economies."
LohMirmand added that the event would amplify African tech opportunities and that Africa is the world's "next biggest digital economy".
The three-day event will welcome more than 900 exhibitors and expects visitors from 95 countries.
GITEX Africa is held under the High Patronage of His Majesty King Mohammed VI of the Kingdom of Morocco, and hosted by the Digital Development Agency (ADD).
"The potential for tech on the continent of Africa is limitless and the time for action is now," added Mohammed Drissi Melyani, General Director of ADD.
"As the catalyst for Morocco's digital transformation, ADD is involved to promote innovation in many sectors and to push all the involved partners of the ecosystem to ensure smart digital transition.
"As the African continent is beginning to create an enabling environment for technology innovation to thrive, GITEX Africa Morocco is a real opportunity to gather the tech moguls and promote investments and we are deeply engaged to contribute to this first edition's success."
Africa aiming to create a Single Digital Market
The African Union – consisting of 55 member states – is on a mission to create a Digital Single Market by 2030, and GITEX Africa is seen as a catalyst for change. The opportunity is certainly there to leverage technologies such as AI and to build on an already strong fintech sector.
That could be quite a challenge. More than 90% of Africa's technology investment goes to just four countries – Nigeria, Egypt, Kenya and South Africa. Large populations (according to the UN, Nigeria will have the third largest population worldwide by 2050) and GDPs make them particularly attractive, but it is clear there is significant levelling-up required across the continent. There is also clearly opportunity.
Global organisations and local companies have all expressed their support for GITEX Africa, including IBM, Kaspersky, Maroc Data Center, and CASANET.
"As one of the Moroccan tech pioneers, we would not miss this inaugural event that marks the start of a new era for Africa's bold digital ambitions," said Yassir Lamrani, CEO at CASANET.
"The African tech ecosystem is one of the fastest growing in the world, and since GITEX Africa is the most sought-after tech event in the continent, we're hoping to meet Africa's brightest IT minds, and to connect with the African youth who hold the future of tech in Africa."
Alongside the exhibition, there will be a Digital Summit and CEO Forum, bringing together government leaders, policymakers, academics and investors as Africa aims to become that single digital market.
There will also be more than 400 start-ups showcased at North Star Africa, including 100 from Morocco. They will be hoping to build significantly on the US$3 billion invested in African tech startups in 2022.