How the Middle East region is making moves in the Metaverse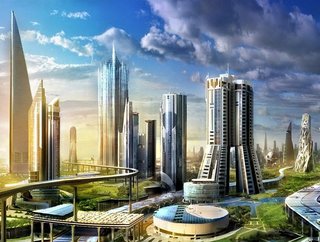 As a region with one of the quickest rates of technological adoption, the Middle East is gearing up to be a leading player on the Metaverse world stage
Ever since Dubai announced its ambition to become one of the world's top 10 metaverse economies, unveiling in July its ambitious Metaverse Strategy, the Middle East city has seen a whirlwind of virtual initiatives unfold across the city with organisations, public and private, clamouring to be the first to step into cyberspace.
While the metaverse remains at a nascent stage, it promises new market avenues for almost all profit-making industries worldwide, with McKinsey estimating the industry could reach US$5 trillion by 2030.
Organisations have an opportunity to expand their business models in new ways by moving from a digital to a metaverse business, Gartner says, estimating that around 30% of organisations globally will have products and services related to the metaverse ready by 2026.
As a region with one of the quickest rates of technological adoption, the Middle East region looks all set to play a significant role.
Rob Gryn, CEO and founder of Dubai-based Everdome, a metaverse startup that claims to be the most hyper-realistic, believes there is massive scope in the region in terms of growth potential.
"People here want to be part of the latest trends, especially when it comes to technology and gaming," he tells Gulf Business. "When people are excited about something, brands get excited too, which means they will make a move to invest in their metaverse presence. That will fuel the Web3 economy, especially in light of the push cities like Dubai are making towards blockchain and digital finance."
Dubai has already made its metaverse intentions clear with plans to create a metaverse economy worth US$4bn in five years, adding as many as 42,000 virtual jobs, and becoming a leading global metaverse hub.
In seeking to reduce its dependence on oil, Saudi Arabia is also making a foray into new virtual frontiers, announcing earlier this year plans to invest more than US$6.4bn in advanced technologies, including a US$1bn investment in the NEOM Tech & Digital Company. Named after the country's eponymous futuristic city, the company is launching its own metaverse – a cognitive digital twin metaverse that enables visitors to have a simultaneous presence, both physically and virtually.
Middle East metaverse world firsts
The region is abuzz with virtual noise and activity, with the Middle East delivering a number of Metaverse world firsts.
First jurisdiction with virtual assets regulator Earlier this year, Dubai's Virtual Assets Law (VAL) was approved, and Dubai's specialist Virtual Assets Regulatory Authority (VARA) was established, making Dubai the first and only jurisdiction worldwide to have an independent regulator for virtual assets. This provides a regulatory framework that can securely enable borderless economic opportunity across the global virtual assets industry, ensuring Dubai is well-positioned to lead the global adoption and regulation of digital assets. Already, significant players, including some of the world's largest and most credible virtual assets exchanges have moved to Dubai – think Binance, FTX, crypto.com, Coinbase and Bybit.
First Islamic bank to enter Metaverse In what has been described as a first for an Islamic bank, Kuwait-based Warba Bank entered the metaverse, setting up two sites, one on Decentraland and another on Sandbox.
First global cities in virtual world Dubai and Abu Dhabi were recently chosen by Metaverse Holdings as the first global cities to be launched within the 'world first' virtual world to replicate true real-life experiences and places, set to launch later this year. Users globally will be able to experience Dubai and Abu Dhabi's greatest attractions and landmarks alongside real-world utilities from the comfort of their homes, merging the physical and digital worlds.
First telco to land in Sandbox In May, Virgin Mobile Kuwait became the first telco company in the world to position its brand in The Sandbox, as the company looks to cement its position as the market's leading digital telco.
First university to enter Metaverse Qatar University also made history by becoming the world's first university to enter the metaverse.
First virtual cabin crew and salesperson The Middle East has also given birth to the world's first cabin crew and salesperson. Qatar Airways launched QVerse, a VR experience for visitors to the airline's website, that features Sama, the world's first so-called Metahuman flight attendant; while in Dubai, SEO Souq has created the world's first virtual salesperson. UAE healthcare group Thumbay Group is set to roll out the world's first hospital in the metaverse.
As well as pioneering world firsts, the region is unveiling ongoing initiatives, from public and private organisations.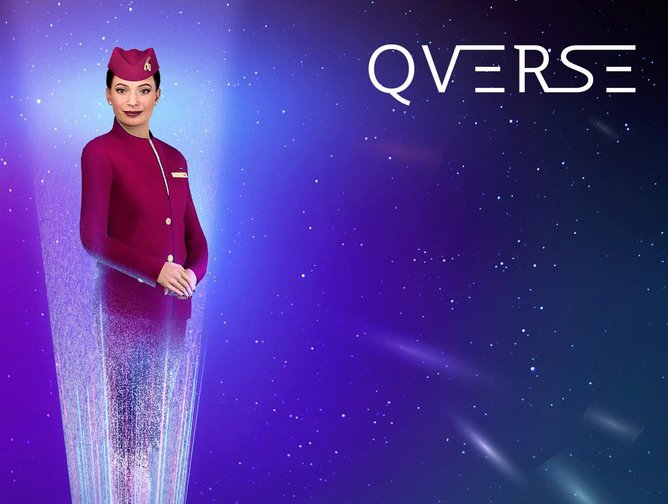 Government agencies getting in on the metaverse action
UAE emirate Ajman's police department began interacting with the public through the metaverse this year; while Dubai municipality announced it is creating a virtual city. The UAE's Ministry of Health and Prevention (MOHAP) has launched the world's first metaverse customer happiness service centre at the Arab Health and Medlab Middle East Exhibition and Congress 2022 – the new virtual service will address customer needs in 3D spaces.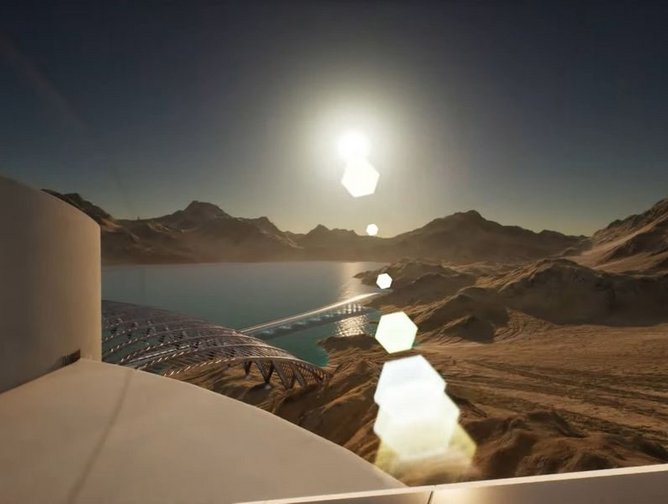 Everdome
Middle East metaverse startups – growing and raising funding
Dubai has attracted around 1,000 blockchain and metaverse-based companies, as of July 2022, and with the launch of the Metaverse Strategy, aims to support more than 40,000 virtual jobs by 2030. In 2022, an increasing number of metaverse startups in the region have attracted funding. Dubai's Everdome, which claims to be the world's first hyper-realistic metaverse, recently secured US$10m funding; while MetaFi raised US$3m and will use the funding to build its first core product, the Trading Metaverse, which reimagines the trader's experience, making it fun, engaging and social. More than 90,000 people are waitlisted for the platform set to launch later this year.
Mega technology conferences
LEAP, HACK, GITEX are among the dedicated gaming and metaverse events taking place in the region. Longstanding technology show GITEX Global 2022 is expecting record participation when it takes place in Dubai from October 10-14 with the unveiling of a new and sold-out event X-VERSE. Setting another first, X-VERSE, in partnership with Decentraland, curates one of the world's most immersive metaverse journeys enabling global enterprises to understand the adopt this nascent technological development. While Saudi Arabia's LEAP will take to the Riyadh stage for the second time, from February 6-9, with plenty of focus on the metaverse.
Regional incubators and accelerators to support metaverse startups
With the attraction of innovative startups crucial to the region's ambition to be an international leader in the metaverse, various incubators and accelerators have sprung up in recent months. April saw the launch of the Middle East's first Metaverse incubator MetaIncubator, whose aim is to incubate early-stage Metaverse and Web3 projects through Dubai as a hub, with plans to serve all GCC countries.
And last month, Emirates NBD launched a global accelerator programme for metaverse startups, marking the banking giant's first play in the metaverse. Over a 10-week acceleration programme, the DIFC Fintech Hive will evaluate and match Emirates NBC with leading startups offering unique propositions on the value creation, experience and technology stack required for the metaverse.