London best city in EMEA for crypto, NFT, metaverse jobs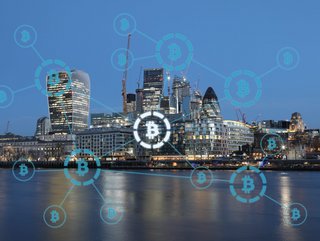 London has a leading position in careers in cryptocurrency, NFTs and the Metaverse, but lags behind competitors due to internet speeds
Careers in crypto, NFTs and the Metaverse are on the rise, and research from online gaming company MrQ has identified the best cities in the world for these burgeoning tech jobs.
The study looked into salary, number of relevant job vacancies, existing businesses, and download speeds to determine the top 10 cities for each sector.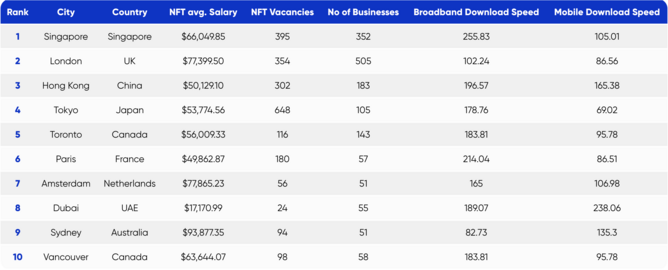 Singapore best city to work in NFTs, followed by London
NFTs (non-fungible tokens) are enjoying plenty of media attention right now, while many organisations trying to understand where the opportunity lies.
Singapore comes top in this MrQ list, ranking well for the number of jobs and businesses relating to NFTs. However, despite coming top of the list, workers can expect only the sixth-best salary.
London comes in second, enjoying the highest number of NFT companies but suffering due to slow internet speeds compared to other cities on the list.
Hong Kong comes third and Tokyo fourth, even though it is home to more NFT companies than the rest by some distance (648 compared to Singapore's 395, for instance).
Australian cities Sydney and Melbourne, meanwhile, rank highest for NFT career pay. In Europe, Amsterdam and Hamburg are also high paying. Countries where pay is low for a career in NFTs include Colombia, Portugal, Mexico and the UAE.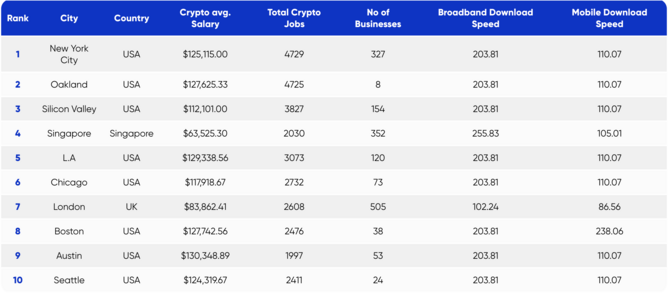 US dominates best cities list for a career in crypto
Crypto is the teenager of this trio, being first traded 13 years ago and with more than 10,000 cryptocurrencies currently in circulation. In fact, crypto is fast becoming part of the financial establishment as governments look to regulate an industry that was created to avoid such intervention and interference.
New York City tops the leaderboard as the best city for a career in crypto, with more than 4,729 job vacancies when the study was conducted in March 2022. However, the Big Apple only provides the eighth-best salary in this top 10 list, with Denver coming top paying almost US$140,000.
That said, US cities dominate the list, with Oakland, Los Angeles, Boston, Austin, Seattle and Silicon Valley all featuring. In fact, only Singapore and London make the top 10 from outside the US.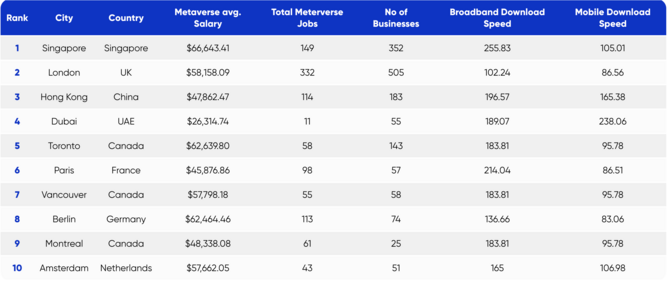 Singapore, London and Hong Kong best for Metaverse jobs
The metaverse has been around for a while but since Facebook boss Mark Zuckerberg announced last year that he was changing the company's name to Meta, interest and awareness has spiked.
The metaverse is a network of 3D virtual worlds and every major brand and organisation is looking for a piece of the action.
Singapore, London and Hong Kong take the top three spots for a career in the metaverse, with London dominatin the most vacancies and companies but coming second to the Lion City of Singapore again due to its poor internet speeds.
Perhaps surprisingly, and this could be an anomaly in the research, Mexico City boasts by far the best salary (US$317,000) which dwarfs second placed Sydney (US$96,000) and Melbourne (US$92,000). Singapore, Munich and Toronto all make the top 10 pay list for metaverse jobs, with London coming in ninth position at US$58,000).