Islamic Coin officially announced for September 2023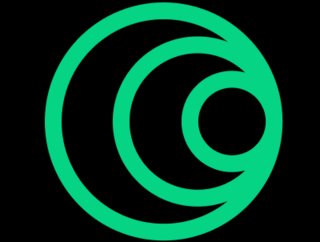 Islamic Coin states that its Shariah-compliant blockchain network and digital currency is issued by some of the world's most renowned Shariah scholars
Shariah-compliant, ethics-first digital money solution Islamic Coin signs with DDCAP Group and plans to launch in September 2023
Islamic Coin, the Shariah-compliant, ethics-first digital currency has announced an official launch date of 1 September 2023 on centralised and decentralised exchanges.
The crypto firm signed with UK-based DDCAP Group in March 2023, sparking infrastructure projects with over 300 global Islamic Banks.
Islamic Coin has been long-anticipated, securing US$400mn from private investors and gradually unveiling the impressive scope of plans and memorandum of understandings (MOUs) that have already been signed to propel the project forward.
Financial solutions ready for the digital age
DDCAP brings to this partnership more than 20 years of expertise in sustainable intermediary services and systems to the Islamic financial market. It aims to work closely with the team to launch exclusive and revolutionary solutions ready for the digital age.
HAQQ, the blockchain Islamic Coin is built on, will become the exclusive Web3 partner and will enable Holiday Swap, the home exchange platform that Islamic Coin has additionally announced an exclusive integration with, to add their loyalty token system and all related operations to Web3. The partnership will enable users of both platforms to offer more services to clients on an ethics-powered, industry-grade digital platform.
Islamic Coin states that its Shariah-compliant blockchain network and digital currency is issued by some of the world's most renowned Shariah scholars. According to Arabian Business, the global Islamic finance market is expected to reach over US$3.69tn by 2024, which can be attributed to a growing interest in Shariah-compliant finance.
The digital money company also partnered with Sushi in 2023, one of the world's largest decentralised exchanges, which aims to assist Islamic Coin's global community to enjoy benefits that include the ability to provide liquidity, stake their assets and earn tokens during the liquidity mining phase.
Islamic coin founders hail 'momentous occasion'
"It is both an honour and a privilege to lead Islamic Coin into the future. This is a momentous occasion that we have all been waiting for, and I look forward to presenting more exciting details soon," said Islamic Coin founder Mohammed AlKaff AlHashmi.
Despite still being at an early stage, the HAQQ-Islamic Coin team has already been awarded international accolades, including the Most Promising ESG Crypto and the Golden Excellence Award at The Middle East Blockchain Awards.
The team have also presented to international luminaries at the UN's COP27, demonstrating their commitment to supporting the UN climate agenda and actively contributing to global initiatives. It will be interesting to see how Islamic Coin takes these principles forward after the cryptocurrency is launched.