How Middle East is embracing the future of digital finance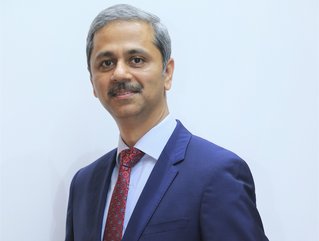 Ram Ramachandran, Senior Vice President, and Head - Middle East & Africa at Tech Mahindra
Ram Ramachandran, Senior VP & Head – Middle East & Africa at Tech Mahindra, shares his views on how financial sector is leading on digital transformation
Amid market uncertainty and the ongoing impact of global geopolitical events, the financial sector in the Middle East has been getting on with digitalisation – embracing the digital opportunity to create sustainable brands for the future.
As well as hot-ticket AI, the financial sector is exploring and leveraging immersive experiences and customer engagement strategies to enable a hassle-free banking experience for customers.
This digital revolution has resulted in a surge in the number of people having access to financial services in the Middle East, says Ram Ramachandran, Senior Vice President, and Head – Middle East & Africa at Tech Mahindra.
"The financial services industry is experiencing rapid growth, leading to the development of a sound ecosystem of players, including banking, insurance, and asset management," says Ramachandran. "Customers are demanding greater flexibility and agility in the way banking systems operate, and banks and corporate clients are realising the importance of open banking and an ecosystem-based approach."
Ramachandran also points to Banking as a Service (BaaS) and how this model is integrating digital banking services of financial institutions directly into the products of non-bank businesses.
"Forward-looking banks must strive to build an ecosystem for their clients if they want to stay competitive," he adds.
Saudi Arabia is leading the Open Finance initiative in the Middle East by adopting a unique use-case-first approach. Last year, the Saudi Arabian Monetary Agency (SAMA) published the open banking framework.
The Central Bank of the UAE is also drafting a high-level regulatory framework on open finance and has launched a Financial Infrastructure Transformation Programme (FIT Programme) with nine key initiatives, one of which is Open Finance, projected to be fully implemented by 2026.
Does the Metaverse still have a future in the Middle East?
Rewind 12 months and all the buzz around technology was centred on the metaverse – with major financial players from the region early adopters. Since then, Generative AI seems to have stolen the limelight, but is there still a meaningful future for metaverse?
"Dubai aspires to become one of the top 10 metaverse economies and a global frontrunner in adopting digital solutions," says Ramachandran. "The government of Dubai has estimated that the metaverse could add as many as 42,000 virtual jobs and upwards of US$4 billion by 2030."
The Central Bank of the UAE plans to introduce digital currency within the next three years and Dubai International Financial Centre launched the DIFC Metaverse Platform to attract technology innovators from across the globe.
With impressive projects in place, the metaverse is projected to create US$1.8 billion in value for the GCC's banking and financial services sector.
Cloud driving digital transformation in finance
Much of this digitalisation depends upon the cloud and Ramachandran says businesses are increasingly implementing a poly-cloud strategy – choosing a la carte services from multiple cloud providers to create a bespoke solution.
"Agile cloud-based services use IaaS (Infrastructure-as-a-Service) or PaaS (Platform-as-a-Service) to build applications, which enhance design and functionality flexibility and assist banks in coping with the regulatory burden by ensuring regulatory compliance, auditability, transparency, and security," says Ramachandran.
Instant gratification and enhanced expectations from digital transformation have changed how customers interact with financial institutions. These institutions have also had to pivot to a customer-centric rather than product-centric model that delivers maximum stakeholder value.
"Financial institutions need to evaluate the business vision of their organisation, IT investment, innovation strategies, capabilities, and expertise of their teams and accordingly prioritise the execution and delivery of their digital strategy," advises Ramachandran.
"Cross-sector collaborations and partnerships strengthen trust and long-term agility in the financial sector. The financial services market in the Middle East has the potential to surpass the US and Europe and serve as a model for other international markets by embracing these technology trends."
****************
For more business insights, check out the latest edition of Business Chief Middle East & Africa and be sure to follow us on LinkedIn and Twitter.
You may also be interested in the Business Chief EMEA website.
Please also check out our upcoming event – Sustainability LIVE in London on September 6-7, 2023.
BizClik is a global provider of B2B digital media platforms that cover executive communities for CEOs, CFOs and CMOs, as well as leaders in Sustainability, Procurement & Supply Chain, Technology & AI, Cyber, FinTech & InsurTech. We also cover industries including Manufacturing, Mining, Energy, EV, Construction, Healthcare and Food & Drink.
BizClik, based in London, Dubai and New York, offers services such as content creation, advertising and sponsorship solutions, webinars and events.