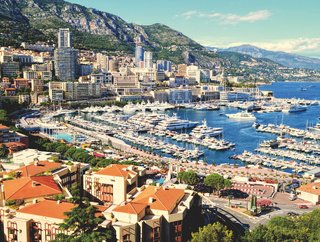 Monaco is one of Europe's leading luxury destinations
Business Chief takes a look at the top 10 luxury travel companies dedicated to ensuring their customers enjoy truly unforgettable, high-end experiences
Luxury travel firms are dedicated to ensuring their customers are treated to truly unforgettable, high-end experiences.
Here, Business Chief takes a look at the top 10 luxury travel companies offering trips to the UK & Europe.

1. Abercrombie & Kent
Abercrombie & Kent (A&K) has been at the forefront of travel for more than 60 years and now has offices in the UK, France, Italy and the UAE.
Its specialism is the careful curation of luxury, tailor-made escapes which can't be found on the shelves and don't require any laborious DIY.
In fact, to use the firm's own words, "each holiday is as individual as the person it is created for".
A&K forms part of the A&K Travel Group, which also includes Crystal Cruises and Cox & Kings.

2. Uniworld Boutique River Cruises
World-leading and multi-award-winning Uniworld Boutique River Cruises offers itineraries in spectacular destinations across Europe, Egypt, Asia and Peru.
Its fleet consists of luxurious ships with an average capacity of just 120 guests, representing one of the highest crew-to-guests ratios in the river cruise industry.
Clients can expect enticing shore excursions, world-class gourmet cuisine, impeccable hospitality and a wide array of all-inclusive benefits.
Uniworld takes pride in forming long-lasting relationships with guests, for whom there is "no request too large, no detail too small".

3. Black Tomato
Black Tomato was formed in 2005 by three friends who were determined to curate travel in a completely different way from what was on the market at the time.
Today, the firm is an award-winning creator of unique, perfectly-tailored travel experiences.
Based in London, Black Tomato consists of a team of experts with deep knowledge of the world and an eye for detail.
To this day, the business is constantly dreaming up exceptional new experiences and innovative services to enhance the lives of its clients.
4. Kensington Tours
Specialising in tailor-made, private experiences, Kensington Tours offers trips to more than 100 countries across the globe.
Customers can travel around with a private guide and driver, giving them the freedom to take in extensive, insider information about their surroundings and even change plans at the last minute.
Booking experts have deep knowledge of all Kensington Tours' locations and tailor each experience depending on their clients' preferences, ensuring they can make the absolute most of their vacation.

5. Trafalgar Travel
With history stretching back more than 100 years, Trafalgar is a world-leading tour brand spanning all seven continents.
The firm boasts 303 trips across 72 countries and a collection of exclusive, local experiences – think out-of-hours access to the Vatican or a tour of Versailles with an expert.
Trafalgar also offers 'Be My Guest' experiences, a unique chance to be welcomed into the home of locals, enjoy their hospitality and learn about their culture.

6. Viator
Viator makes it easy to find and book unforgettable travel experiences all across the globe.
Customers can choose from a selection of no fewer than 300,000 experiences, ranging from simple tours to extreme adventures and everything in between.
Viator prides itself on making four guarantees:
Exceptional flexibility, including free cancellation and payment options
Quality you can trust, backed by millions of reviews
Award-winning support available 24/7
Experiences to remember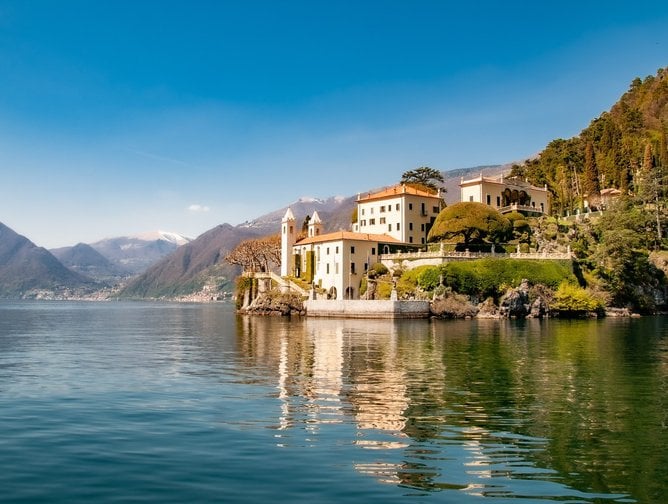 Lake Como, Italy, one of Europe's most glamorous destinations
7. Exeter International
Exeter International consists of a team of travel aficionados who design custom private travel to Central and Eastern Europe, Russia, Scandinavia and Central Asia.
Travel experts are proficient in English, Portuguese and Spanish, and utilise their extensive local knowledge to design personalised, often-exclusive travel experiences.
Itineraries are crafted to fit tastes, pace and budget, while Exeter also handles logistics throughout the journey, carefully selecting private guides and contracting VIP hotels to ensure everything runs smoothly.

8. Exoticca
Exoticca's mission is to place the world at the fingertips of those who wish to explore it.
The online tour operator has a team of more than 400 passionate travel experts, who carefully craft extraordinary travel packages to help travellers based around the world to fulfil their dreams.
By developing unique technological solutions and partnering directly with trusted local operators, Exoticca is offering extraordinary trips at "never-before-seen" prices, enabling its customers to enjoy truly unforgettable experiences.

9. Classic Journeys
Edward Piegza, Founder of Classic Journeys, was inspired to launch his business after listening to his mother-in-law tell stories of her long weekends in Cuba.
Today, almost 30 years after being established, it has become known as one of the world's finest walking tour companies, offering trips to 30 countries on seven continents.
Classic Journeys believes that every guest should be able to enjoy the trip of a lifetime, and that the finest way to accomplish that is on foot at eye level.

10. Scott Dunn
Scott Dunn is a luxury tour operator and travel agent that creates tailor-made luxury holidays, honeymoons and safaris in numerous far-flung locations.
Over the years, the firm's specialists have travelled to the four corners of the world, exploring everything from major cities and rural villages to vast rainforests and tiny desert island.
It means Scott Dunn is equipped with the tools required to offer high-end trips which are meticulously planned but have an adventurous edge.
******
For more business insights, check out the latest edition of Business Chief UK & Europe and be sure to follow us on LinkedIn and Twitter.
You may also be interested in the Business Chief US & Canada website.
******
BizClik is a global provider of B2B digital media platforms that cover executive communities for CEOs, CFOs and CMOs, as well as leaders in Sustainability, Procurement & Supply Chain, Technology & AI, Cyber, FinTech & InsurTech. We also cover industries including Manufacturing, Mining, Energy, EV, Construction, Healthcare and Food & Drink.
BizClik, based in London, Dubai and New York, offers services such as content creation, advertising and sponsorship solutions, webinars and events.