Colliers MENA CEO Raja Alameddine on leadership and strategy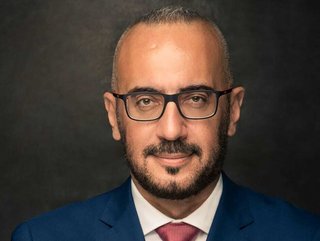 Raja Alameddine, CEO, Colliers MENA
As the just appointed CEO of Colliers MENA, real estate veteran Raja Alameddine talks strategy, leadership style, and skills critical for today's C-Suite
As the newly appointed CEO of Colliers MENA, Dubai-based Raja Alameddine is tasked with driving the expansion of the Colliers business both geographically and in terms of business verticals.
A global leader in real estate services and investment management with annual revenues of US$4.5bn and US$98bn AUM, Colliers has 18,000 employees working across 65 countries.
Colliers partnered with Eltizam Group, the MENA region's largest physical asset management company early in 2022 and now strategically sits under the iREC Holdings division, part of the Eltizam Group.
In his new role, as CEO, Colliers MENA, Raja is responsible for identifying new markets and business opportunities that Colliers can expand into, while also ensuring the real estate giant maintains the premium quality of service that its clients have come to expect.
Raja brings more than 30 years of experience in the real estate industry, where he has developed hard skills such as knowledge of construction and project management, along with soft skills like expertise in marketing, sales, property management and design.
He has also worked in investment banking, which he says has given him a "broader perspective on the industry and an understanding of how financial markets can impact real estate"; while his extensive experience in managing people has honed his leadership skills and "taught me how to build and lead high-performing teams".
Raja's vision for Colliers in the next three years is to become the partner of choice for businesses across a range of industries, he tells Business Chief.
"This means that we aim to be the go-to provider for services such as research studies, property management, brokerage, asset management, and so on. To achieve this, we will need to continue investing in our people, processes, and technology to ensure that we are always delivering value to our clients.
"Overall, I am looking forward to lead Colliers MENA into the next phase of its growth and development. I believe that with the right strategy, focus and dedication, we can achieve our goals and become the leading provider of diversified professional services in the region."
Here, we talk leadership style, motivation, and regional real estate trends with Raja.

Colliers partnered with Eltizam Group, the MENA region's largest physical asset management company early in 2022 / Credit: Colliers MENA
Raja, what do you consider to be your biggest career achievements?
Throughout my career, I have been fortunate enough to make a positive impact on the real estate landscape in the region. I have led the development of ground-breaking projects, introduced innovative concepts, and helped companies turn their fortunes around.
In Saudi Arabia, I played a key role in introducing new lifestyle residential compounds and integrated co-living/co-working developments, which have helped reshape the real estate industry in the region. I have also led the development of two large-scale mixed-use projects in Egypt, setting new standards for modern real estate projects and redefining urban living in the country.
Moreover, I have successfully turned around underperforming real estate developers in the UAE and Saudi Arabia, contributing to the industry's overall growth and success. I am proud of these accomplishments and grateful for the opportunity to have made a difference.
And what about the biggest challenges you have faced?
Transitioning from a technical background in construction and project management to the investment side of the real estate business. This required me to learn new skills, gain a deep understanding of the financial markets and develop a strategic perspective on the industry.
Making this transition was not easy, but it was essential for my professional growth and for advancing my career in the real estate industry. It required me to step out of my comfort zone and take on new challenges, but ultimately it was a valuable learning experience that has helped me to become a more well-rounded and effective leader.
What keeps you awake at night? And conversely, gets you out of bed in the morning?
I am motivated by the desire to win new business and the rush that comes with it, the drive to exceed expectations and the drive to overachieve and excel. This keeps me up at night as I think of new ways to continue growing the business and staying ahead of competitors. Conversely, it's what gets me up in the morning as I strive to pursue my goals and work to achieve them.
How would you describe your leadership style?
I follow a leadership style that revolves around teamwork and clear communication, and I encourage team members to prioritise executing their deliverables rather than stressing over clocking hours. Under my leadership, all team members are equal, and their opinions or concerns are given the same level of respect and importance.
We inspire a culture of trust within all teams and divisions in Colliers MENA, and I do the same by placing confidence in employees and expecting them to fulfill their responsibilities without being micro-managed. I am not concerned on how or where they're completing their work, all that matters is that the work is being done and it is up to our exceptional standards.
My approach to leadership has evolved over the years as I have gained more experience and a deeper understanding of what it takes to build and lead impactful teams. I have learned that trust and communication are essential to success, and I strive to create a culture of openness and transparency where team members feel empowered to take ownership of their work.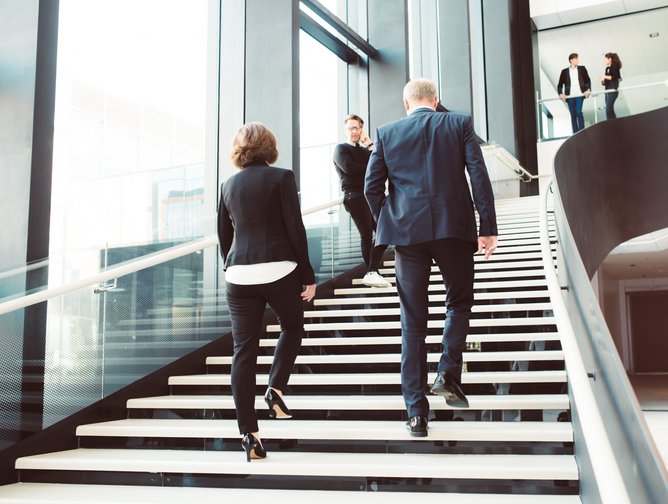 Raja says there is a culture of trust within all teams and divisions in Colliers MENA / Credit: Colliers MENA
What skills do CEOs need in today's increasingly complex and rapidly changing business environment?
I believe agility is a critical skill, because it enables a CEO to quickly adapt to changing market conditions, customer needs and emerging trends and technologies, allowing him/her to pivot quickly and make decisions on the fly, while still staying focused on the company's overall goals and objectives.
Stress management and being able to sustain high pressure is also important, as they must be able to handle the stress and uncertainty that comes with leading a firm through challenging times. This means being able to stay calm under pressure and make sound decisions, even when the stakes are high.
Another vital skill is self-education. The pace of change is accelerating, and CEOs must be able to keep up with new trends, technologies, and best practices. This means being willing to invest time and resources into learning, whether that means taking educational/training courses, attending conferences, or seeking out mentorship or advice.
Finally, a CEO must have an open mind. The world is changing rapidly, and CEOs must be willing to embrace new ideas, perspectives, and approaches. This means being open to feedback and criticism and being able to pivot or change course when necessary.
What excites you about working for Colliers, and especially in this region?
I am energised by the vision of our parent company, Eltizam Group and their commitment to driving innovation, sustainability and growth in the industry. As part of the Eltizam family, we are well-positioned to leverage their resources, expertise and networks to unlock new opportunities for our stakeholders.
We have an exceptional pool of talent at Colliers MENA, comprising a diverse and experienced team of professionals who are passionate about delivering exceptional outcomes for our clients. I am proud to lead such a dedicated and high-performing group of individuals who have the necessary financial and technical capabilities to execute our plans and deliver on our commitments to the stakeholders.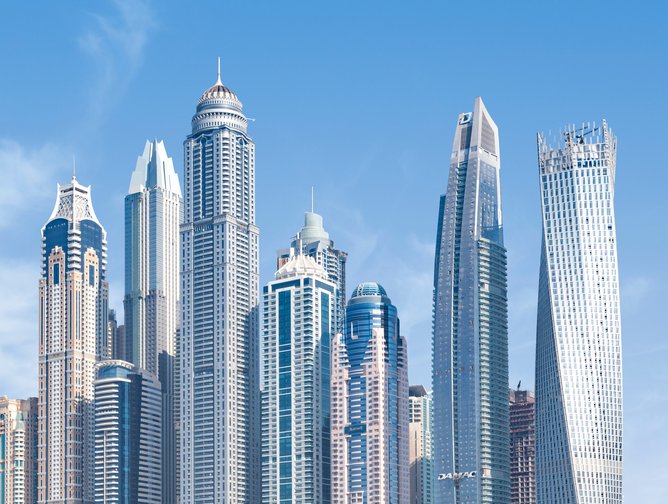 Raja says there are endless opportunities in real estate in the region in 2023 and beyond / Credit: Colliers MENA
What excites you about the real estate industry regionally?
I am passionate about the real estate industry and the opportunities it presents. I believe that shaping the spaces we live and work in is a driving force behind the industry. What excites me is the fast-paced environment in which we live and work, where governments and industry players are working together to create innovative spaces.
There are endless opportunities in 2023 and beyond, from introducing new asset classes on the market to working on energy-saving solutions. With a constant shift in trends and customer preferences, we find opportunities to advise on new asset classes such as mixed-use communities, co-living and co-working spaces and lifestyle development.
With global interest shifting towards ESG strategies, there is a growing potential to integrate ESG requirements with real estate projects, creating opportunities for us to advise on sustainable approaches that have a positive impact on the environment.
If we look at the real estate market in Dubai, recent initiatives and regulations by governmental authorities including investment and residency laws, and the continuous efforts to improve transparency in the sector have made real estate attractive for global and regional investors alike. This revitalised demand from local and foreign investors provides various opportunities for us to offer our specialised services across emerging projects in the city.
Finally, what real estate trends will dominate the year ahead?
Looking at current market preferences, there is a growing trend among Dubai's consumers to move from smaller apartments in standalone developments to community-oriented units that offer retail options, F&B outlets, co-working spaces and healthcare facilities. This trend is expected to grow further with increasing demand.
Demographic and consumer preferences shift over time, both locally and globally. As today's real estate buyers prioritise sustainable living and look for homes that offer a better quality of life, it is important for new projects to introduce community and lifestyle developments that offer a comprehensive destination experience.