Aramco – record profits as oil giant ups investment in CCS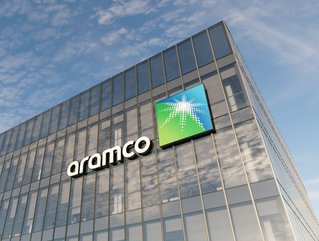 Saudi Aramco
Following record profits of US$161bn, Aramco is committed to meeting the world's growing energy demand with lower GHG, as it looks to carbon capture
Saudi Arabia oil giant Aramco has announced record profits of US$161.1 billion for 2022, a staggering 46.5% rise from 2021.
This marks the largest annual profit ever achieved by an oil and gas company, nearly triple the profit that oil major ExxonMobil posted for 2022 and quadruple that of Britain's Shell Global (US$39.9bn).

During an earnings call, Aramco CEO Amin Nasser said it "is probably the highest net income ever recorded in the corporate world".
This comes as oil prices strengthened throughout 2022 due to increased global demand, following western sanctions on Russia for its invasion of Ukraine.
To address the ongoing demand for affordable oil and gas, Nasser said the company – which is the world's biggest after Apple – would need to focus on expanding oil, gas, and chemicals production, and that the risk of underinvestment in the industry is very real.
The state-owned giant, which already produces 10% of the world's oil, reaffirmed it would continue to invest to increase its maximum production capacity to 13 million barrels a day by 2027.
Aramco's plan to double down on fossil fuels has been criticised by various climate change non-profits, unsurprisingly given that Aramco is a major emitter of greenhouse gas emissions.
Amnesty International's Secretary General Agnes Callamard described Aramco's profits through the sale of fossil fuel, the single largest driver of the climate crisis, as "shocking".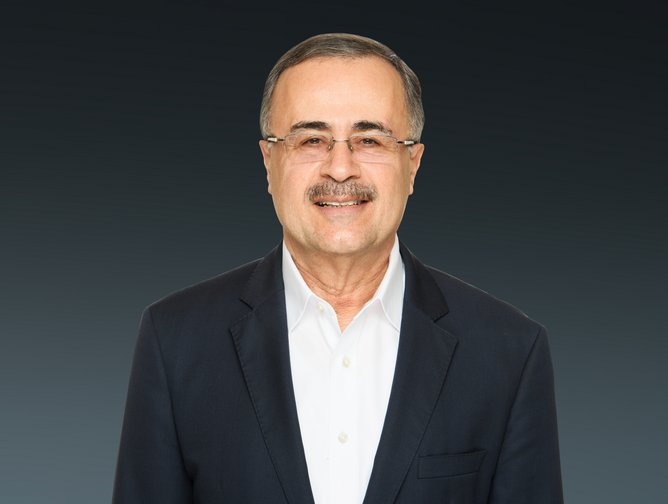 CEO Amin Nasser said Aramco's 2022 record profits were "probably the highest net income ever recorded in the corporate world"
Greater energy security and sustainability can and must co-exist
But the 1.924 trillion-dollar company says it is committed to meeting the world's growing energy demand for secure, reliable, and affordable energy with lower greenhouse gas emissions, and is investing heavily in new lower-carbon technologies.
CEO Nasser argues Aramco is addressing the dual challenge of achieving greater energy security and sustainability, and that these two great imperatives can and must co-exist.
"Our focus is not only on expanding oil, gas and chemicals production, but also investing in new lower-carbon technologies with potential to achieve additional emission reductions in our own operations and for end users of our products," he says.
This comes as Saudi Arabia puts clean energy investments at the heart of its ambitious plans to modernise the Kingdom and diversify the economy away from its dependence on oil.
Speaking during the Abu Dhabi International Petroleum Exhibition and Conference in January, Saudi's Minister of Energy Prince Abdulaziz bin Salman Al-Saud said the Kingdom would invest up to US$266.40 billion to generate cleaner energy.
As Saudi's largest company, and a founding member of the oil and gas climate initiative, which drives collective action at the industry level, Aramco has pledged to lower its emissions to net zero by 2050 through investments in renewable energy and carbon capture technology.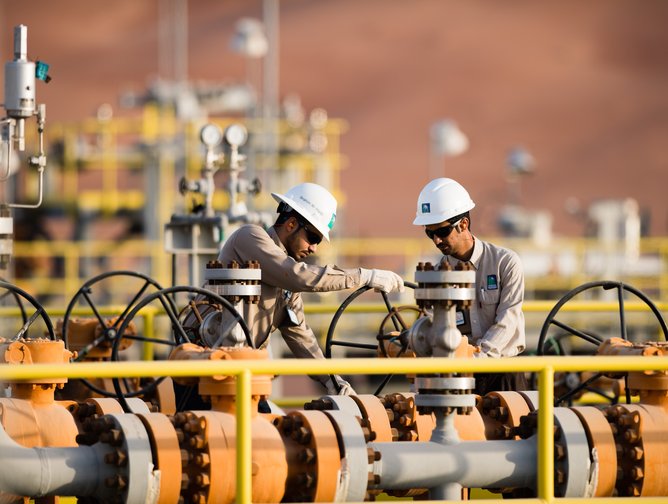 Achieving greater energy security and sustainability is a dual challenge for Aramco, says CEO Nasser
Carbon capture at heart of Aramco plans to lower GHG emissions
Carbon Capture and Sequestration (CCS) is at the heart of Aramco's plans to lower its own emissions and invest in technologies that will contribute to the greening of the fossil fuel industry.
CCS works by taking gases from the industrial process and moving them into a tower structure where they are showered with a chemical that absorbs the carbon dioxide. The substance is then heated to remove the CO2, which can then be used to make other products.
The company is betting large on carbon capture, as are other regional oil giants, including ADNOC, which recently committed to a US$15bn investment for lowering its carbon footprint.
Among efforts to reduce operational emissions is the ramping up in use of CCS technology, with plans to capture 11 million tonnes of CO2 across its facilities by 2035 – to then be used for chemicals, plastics and polymer production, the company says.
The company says it will start to permanently store carbon dioxide from 2026 in one of the world's biggest hubs for carbon capture and storage. Being built in Jubail, Saudi Arabia, a partnership with Houston-based SLB, the hub could potentially store up to 9 million tonnes of CO2 a year by 2027, CEO Amin has said.
To further help fuel the development of low-carbon solutions, Aramco has launched a new research centre, at the King Abdullah University of Science and Technology (KAUST), dedicated to deploying AI and ML to "accelerate the development of cutting-edge technologies that will contribute to a low-carbon future", says Ahmad Al-Kowaiter, Aramco's CTO.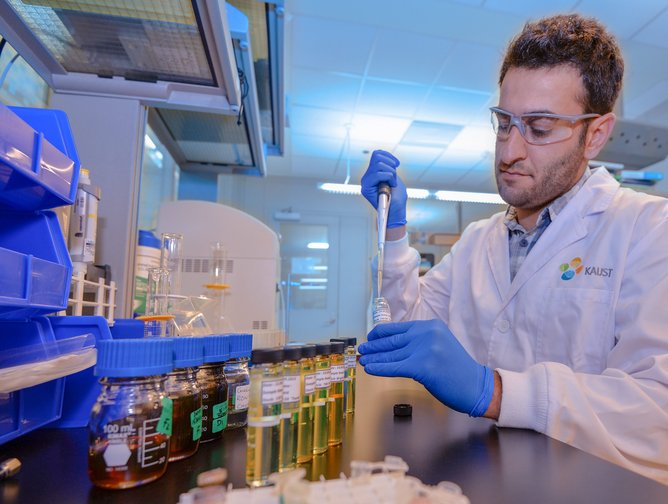 Aramco's new research centre in Saudi to help accelerate low-carbon technologies
US$1bn sustainability-focused VC fund to help green the fossil fuel industry
Aramco recently unveiled one of the world's largest sustainability-focused VC funds, at US$1.5bn, aimed at encouraging investment in the technology needed to support a stable and inclusive energy transition.
Managed by Aramco Ventures, the venture capital car of Aramco, the fund is investing in technologies that not only supports the company's announced net-zero 2050 ambition in its operational assets, as well as development of new lower-carbon fuels.
Targeting investments globally, initial focus areas include carbon capture and storage, GHG, energy efficiency, nature-based climate solutions, digital sustainability, hydrogen, ammonia and synthetic fuels.
Among its investments in carbon capture, Aramco is backing Carbon Clean, a London-based tech startup that makes small, modular units to capture carbon emissions from smokestacks; and Norwegian startup Hydrogen Mem-Tech, which has developed a technology where clean hydrogen is product from bio and natural gas, while CO2 and other residual gases are captured and can then be utilised or sequestered.
Aramco is also participating in the MENA region's first voluntary carbon market in Saudi, which is set to be launched in the Kingdom this year.