Doing business in Africa: five books to educate and inspire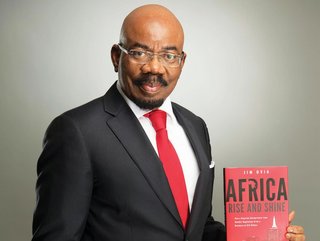 Dubbed the 'Godfather of Banking', Jim Ovia shares his inspiring story of success in Africa Rise and Shine
As opportunities for doing business in Africa continue to evolve, we highlight five business books that expel the myths and offer a blueprint for success
As the third fastest growing region in the world, and home to six of the world's fastest-growing countries, Africa presents huge opportunity.
Larger than the US, China, India, Japan and the whole of Europe combined, Africa is home to more than 400 companies with revenues over US$1 billion, and currently clocks US$1.4 trillion in consumer spending – that's more than India.
Africa's population is young, fast-growing, and increasingly urbanised with rapid technology adoption making the continent fertile ground for innovation. And the rise of disposable income is driving exponential growth.
Current economic growth and poverty-alleviation efforts mean that more than 43% of the continent's people will reach middle- or upper-class status by 2030, amid an estimated US$6.7 trillion worth of consumer and business spending.
As Acha Leke, Chairman and Senior Partner at McKinsey Africa puts its: "There are very few places in the world today where you will really get those two factors coming together that strongly."
But Africa's business environment remains poorly understood with many western executives painting the continent as one that is complex and conflict-ridden.
To challenge the misconceptions and uncover the potential of doing business in Africa, we sourced five essential reads to help executives tap the opportunity in what is essentially the last emerging region in the world.
1
This brand-new, award-winning tome by Mozambique-based Dr Deanne De Vries literally takes the guesswork out of doing business in Africa.
De Vries, a veteran of the logistics industry, who most recently served as EVP Africa for logistics giant Agility, taps into her more than 30 years of on-the-ground experience to challenge the many misconceptions investors and companies may have about doing business on the continent.
Describing doing business in Africa as straightforward as ABC – De Vries leads readers through the process, of growing an Appetite, understanding the Bandwidth, which leads to making better decisions regarding Capital.
Packed with inspiring stories of entrepreneurs, local and global companies, she paints a picture of a continent where vision and hard work continue to lead to successful and sustainable commercial ventures.
The book recently secured top spot in the inaugural African Business Book of the Year, organised by the Business Council for Africa.
2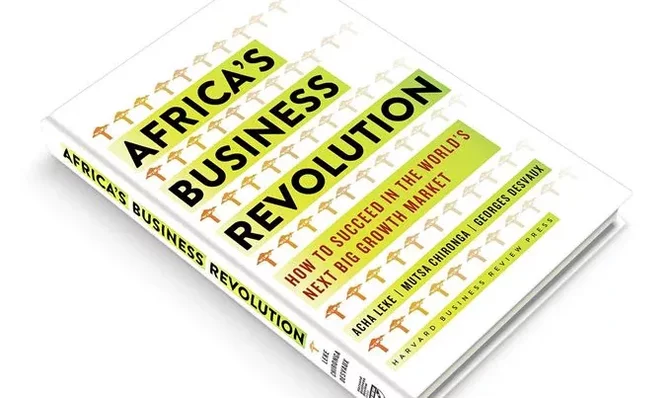 McKinsey authored Africa's Business Revolution argues a compelling case for doing profitable and socially impactful business in Africa
Africa as the world's next great growth market is a little like thinking about whether you should have gone into China 25 years ago, says McKinsey partner Georges Desvaux.
In Africa's Business Revolution, Desvaux teams up with senior McKinsey partners Acha Leke and Mutsa Chironga to not only argue a compelling case for doing profitable and socially impactful business in Africa, but to provide practical know-how on how to achieve just that.
Described by Christine Lagarde, MD of the IMF as a "thought-provoking read which confronts many of the myths about Africa and provides a strategic guide to navigating and incredibly dynamic and diverse continent",
Africa's Business Revolution is required reading for global business executives wanting to expand their existing operations in Africa and for those looking to access new growth markets,
Packed with case studies and fresh insights, the book draws on research by McKinsey Global Institute and McKinsey's extensive experience in advising corporate and government leaders across Africa, along with company cases studies and exclusive interviews with 40 of Africa's most prominent executives.
3
Jim Ovia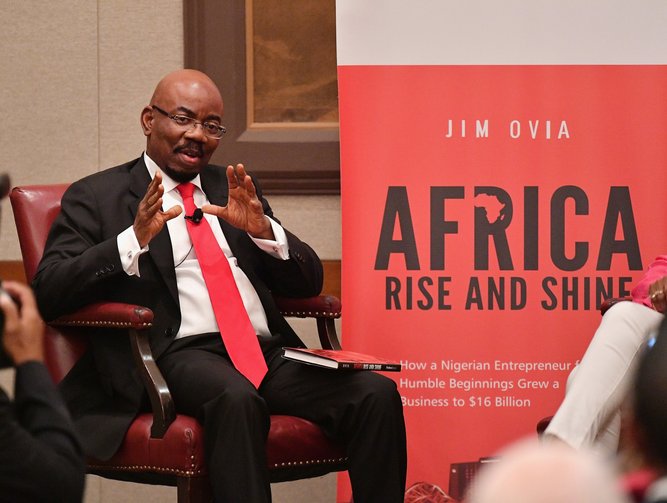 In his book Africa Rise and Shine, Jim Ovia shares the challenges and triumphs in building one of Africa's biggest banks
Spanning decades of both world and Nigerian history, this inspiring tome tells the story of one man's journey to building one of the largest commercial banks in Africa.
Dubbed the 'Godfather of Banking' by Forbes Africa, founder and chairman of Zenith Bank, Jim Ovia built the bank from a rented half of a duplex house to a multi-billion dollar business listed on the London Stock Exchange.
Among Ovia's many entrepreneurial and business accomplishments, he established Visafone, which grew to become Nigeria's largest CDMA telecoms provider, launched Cyberspace to provide network and software solutions, which went on to become Microsoft's first CRM partner in Nigeria, and sold a 51% share in his insurance company to Prudential, one of the world's largest insurers.
In Africa Rise and Shine, Ovia takes a deep dive into the events that led to his bank-building success, the many obstacles he encountered, and the business decisions he made that were ultimately essential to the bank's sustainable success.
Through this storytelling, Ovia shares his key twelve rules for business success in Africa, delivering insider advice on how to strategically win in the African markets and offering valuable takeaways for every businessperson.
4
Aigboje Aig-Imoukhuede
Not unlike Africa Rise and Shine in premise, Leaving the Tarmac centres around the turnaround of a bank in Africa.
Marking another of Africa's big success stories, this tome tells the tale of how the author Aigboje Aig-Imoukhuede and his deputy Herbert Wigwe left their prestigious jobs as Executive Directors of Nigeria's highest-ranked bank (Guaranty Trust Bank) to buy and build another bank.
In 2002, the bankers bought Access Bank – then one of the smallest and most crisis-prone banks in Nigeria – and turned it into one of the biggest and strongest banks in the country.
As Aig-Imoukhuede writes: "(What) my mother did not understand was that I had entrepreneurial juices running in my veins and there was nothing I could do about it. Entrepreneurs simply have to go out and create things for themselves. It's the way we are built."
As well as delivering a compelling and inspirational success story, packed with anecdotes, lessons learned, and exploration of setbacks and triumphs, the book offers a blueprint for creating a sustainable business – giving insight in how to build and lead a winning team, and how to operate successfully in emerging markets.
5
Jaco Maritz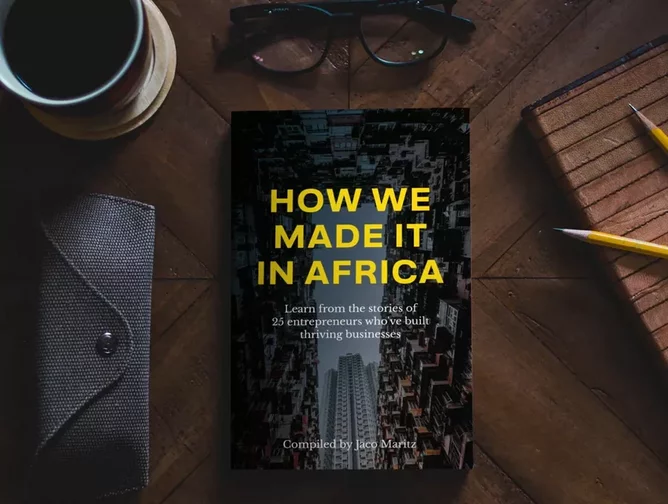 This shares the inspiring stories of how 25 dynamic entrepreneurs built thriving businesses in Africa
Inspiration and education take centrestage in this book, which tells the stories of how 25 dynamic entrepreneurs built thriving businesses in Africa and more broadly the story of Africa as a market for business opportunity.
Meet Ken Njoroge, who is building a billion-dollar pan-African digital payments company, or Ebele Enunwa, who has built a US$50m food and retail empire. There's Nigerian Tayo Oviosu, the entrepreneur who trade his Silicon Valley life to bring mobile money to Nigerians (Paga); the Rwandan industrialist, Jean de Dieu Kagabo, who is always hunting for the next big business idea; Kenyan Jess Moore, who has thought outside of the box to power more than 600,000 homes with solar energy; and Dr Hend El Sherbini, who has turned a small Egyptian family business into a London-listed healthcare giant.
Each story, penned by Jaco Maritz, the founder of award-winning website (www.howwemadeitinafrica.com) and a renowned speaker on business in Africa, is authentically told – revealing the failures, triumphs, and obstacles faced and overcome.