For sale: Classifieds giant behind Bayut, Dubizzle eyes IPO?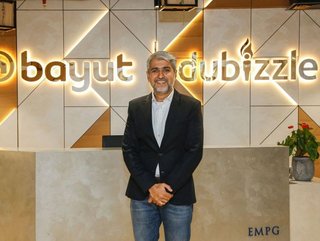 Haider Khan, head of EMPG MENA and CEO of Bayut and Dubizzle
Rumours are swirling of an upcoming IPO for Dubai-based Dubizzle owner Emerging Markets Property Group, amid an appetite for IPOs regionally that is high
Classified advertising platforms Dubizzle and Bayut are two of the best-recognised and well-respected websites in the United Arab Emirates. Between them, they have sold second-hand items ranging from a Boeing 747 (AED200 million, US$54 million) to baby clothes.
Now, it seems, they may be selling themselves – with rumours emerging regarding an upcoming IPO from parent company Emerging Markets Property Group (EMPG).
Dubai-based unicorn EMPG is said to be considering its home city or Abu Dhabi for the listing, which would also include eight other brands across the Middle East and Asia regions.
EMPG – from one platform in 2005 to eight brands in 2023
Dubizzle launched in 2005 and quickly became the go-to platform for anyone looking to buy and sell personal items in the UAE, rent property, or find service providers.
Bayut launched in 2008 as a genuine pioneer and disruptor in the buoyant real estate industry – just as we entered the financial crisis fuelled by the banking and mortgage sectors. But things really took off for Bayut when then-CEO Haider Ali Khan moved from the US to the UAE to lead the team in 2014.
Haider worked in the US for 14 years with leading organisations including Goldman Sachs, Silicon Labs, and National Instruments. He studied Electrical Engineering at the University of Texas in Austin.
Since then, Bayut hasn't looked back, and parent company EMPG merged with Netherlands-based OLX Group in 2020 in a deal which included its businesses in Pakistan, Lebanon, and Egypt as well as the prize scalp of Dubizzle in the UAE.
As well as that merger, 2020 proved to be a busy year for EMPG as it confirmed a series of strategic acquisitions in emerging markets.
In February 2020, EMPG expanded into Southeast Asia with the acquisition of Kaidee, Thailand's largest online marketplace.
EMPG also took over Lamudi Global in the Philippines, Indonesia and Mexico – a year after the group also acquired Lamudi's businesses in the Middle East and Pakistan.
EMPG brands now include Bayut and Dubizzle in the UAE, Zameen in Pakistan, OLX in Pakistan and Egypt, Lamudi in Indonesia, Philippines and Mexico, Mubawab in North Africa, and Kaidee in Thailand.
Combined, these websites deliver an incredible 217 million monthly visits.
With its latest round of investment, the raise of US$200M led by by Affinity Partners last October, EMPG CEO Imran Ali Khan said EMPG was beginning a new chapter of its success story and was on tract to double its revenue over the next two years.
Founder and CEO Imran Ali Khan previously worked for Goldman Sachs and Deloitte, He is a University of Oxford graduate with a Bachelors and Masters in Engineering and Computer Sciences.
While Haider Khan, head of EMPG MENA and CEO of Bayut and Dubizzle, also previously worked at Goldman Sachs.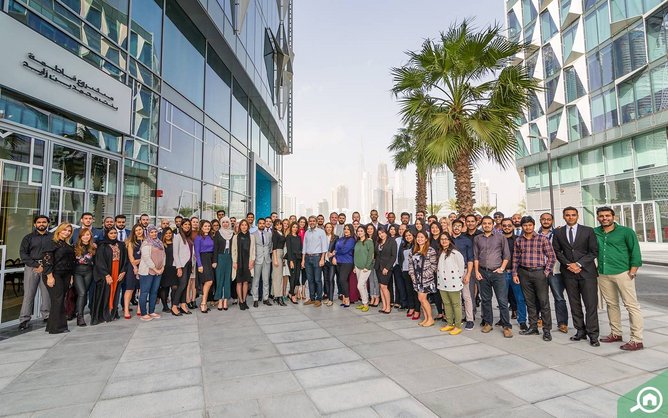 Dubai-based EMPG is ripe for listing
IPO appetite in Middle East region remains high
The appetite for IPOs in the region is high, bucking the global trend off the back of high crude prices and strong investor demand.
Just last week, Al Ansari Financial Services, one of the leading integrated financial services groups in the UAE, completed its IPO, raising US$2.1 billion..
That followed Abu Dhabi-based Presight AI's IPO and ADNOC Gas's trading debut on the ADX two weeks previously – the world's biggest flotation so far this year.
With these listings so far in 2023, the UAE is maintaining its IPO activity momentum from 2022, when the country saw its highest level of IPOs by aggregate value for 14 years.
Speaking at the MENA IPO Summit in Dubai in January, the deputy CEO of the Securities and Commodities Authority, Mohammed Khalifa Al Hadari, said there were 11 new IPOs with a total value exceeding AED8 billion (US$2.2 billion) waiting in the pipeline, including four free zone companies and two SPACs.
Among those waiting in the IPO wings alongside EPMG is Abu Dhabi-based G42, which has a number of firms readying for IPO – including G42 Healthcare and AIQ, the firm's joint venture with ADNOC, not to mention more state-owned company IPOs.