How did IHC become the Arab world's second-largest company?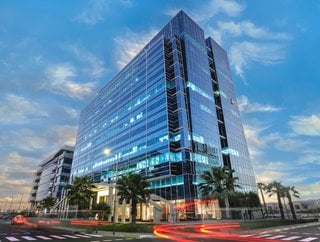 Headquartered in Abu Dhabi, IHC is the Arab world's second-most valuable company thanks to its strategic investments in growth-driven industries
Second only to Saudi's Aramco as the Middle East's most valuable firm, UAE-based IHC has gone from being little known in 2019 to a US$235.94bn conglomerate
Ask anyone worth their business salt to name the Middle East's most valuable company and Aramco, Saudi's oil giant, will likely roll from the majority of tongues.
Ask those same people to name the second-most valuable firm regionally and few will likely get the answer right.
Not just because of the company's rather ordinary-sounding name, but because it is only recent years the company has catapulted to such billion-dollar highs.
International Holding Company (IHC) has gone from being a little-known operation just five years ago running fish farms, seafood production and real estate businesses, to becoming the Arab world's second-most valuable company with a market cap of US$235.94 billion and one of the Middle East's best-performing stocks.
The multi-sector conglomerate's accelerated climb to the top has been nothing short of breathtaking – with annual net profits surging a staggering 181% in 2022 to a record US$8.9 billion and revenues soaring by 78% to reach US$13.86 billion.
Not just that, but the Abu Dhabi-headquartered company has seen a surge in employee numbers too, from just 40 people in 2019 to more than 125,000 today.
And within just one year, from 2021 to 2022, the ADX-listed company saw the number of its subsidiaries soar to 482 (from 302) and its joint ventures and associates grow to 41.
The secret sauce behind the company's skyrocketing success?
Solid business strategy, according to a statement put out by the company in March earlier this year.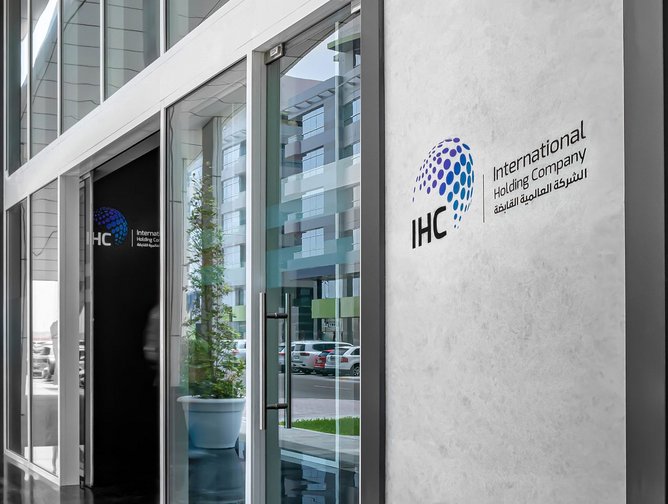 IHC's net profits surged 181% in 2022 to record levels
IHC – from seafood production to multi-sector conglomerate
IHC's business strategy for growth has focused largely on strategic business acquisitions and investments both inside and outside of the UAE.
Established in 1998 in Abu Dhabi, to diversify into non-oil business sectors, IHC (formerly called Asmak) quickly grew to become the leading seafood exporter in the region.
After listing on the Abu Dhabi Stock Exchange (ADX) in 2005, the company began growing its businesses through strategic acquisitions and diversification of its business model.
So much so, that by 2020, with CEO Syed Baser Shueb at the helm, IHC listed three of its subsidiaries on the ADX – Palms Sports, Ghitha, and Easylease – and the following year, listed three more (Alpha Dhabi, ESG, and Al Seer Marine) – becoming the UAE's most valuable company on the ADX.
And in 2021, IHC outlined its new and revised business strategy, to align with the major engines of global growth by investing in nine key segments across 20 countries in Africa, Europe, Asia and the Americas.
Majority-owned by a group headed by Sheikh Tahnoun bin Zayed Al Nayan, the UAE's national security adviser and chair of several wealth funds, and with a diverse portfolio ranging from utilities to food, energy to entertainment, agriculture to IT, and retail to real estate, IHC is closely aligned with the UAE's 2030 vision – which means strategic acquisitions in growth-driven industries.
As Sheikh Tahnoun explains, the reason for being one of the fastest-growing holding companies in the region is that its investments aren't just business-led, but are centered on impacting the world by "creating opportunities, making things better and achieving the best for communities, governments and people".

Strategic investments is source of success
Among these, Alpha Dhabi Holding is a listed conglomerate with stakes in more than 150 businesses With net profits surging 161% YoY to AED 7.3 billion in the first quarter, Alpha Dhabi recently announced a partnership with Mubadala to co-invest up to US$2.5 billion over the next five years in global credit opportunities.
A further subsidiary, Multiply Group, saw its asset base quadruple in 2022. The ADX-listed investment holding company has two distinct arms, with Multiply operating and investing in mobility, energy and utilities, media and communications, beauty and wellness, and fashion, while Multiply+ is a sector-agnostic and opportunistic investment arm targeting double-digit returns across several asset classes.
IHC, along with these two listed subsidiaries, have been key investors in a number of over-subscribed IPOs in the last 18 months. Among these, Borouge, Dubai Electricity Water Authority (DEWA) and ADNOC Gas, with the latter marking the largest IPO globally of 2023 to date.
Green investments have been a focus for the holding company, which recently poured US$2 billion into companies under the Adani Group, acquiring equity stakes in Adani Green Energy, Adani Transmission, and Adani Enterprises, thereby extending its footprint in India and Africa. The group also took a 50% stake in Turkish energy company Kalyon Enerji for AED 1.8 billion via its subsidiary International Energy Holding.
Expansion into Latin America has also been made possible following IHC's recent AED 734m investment in Lulo Bank, a fast-growing neo bank in the Colombian market.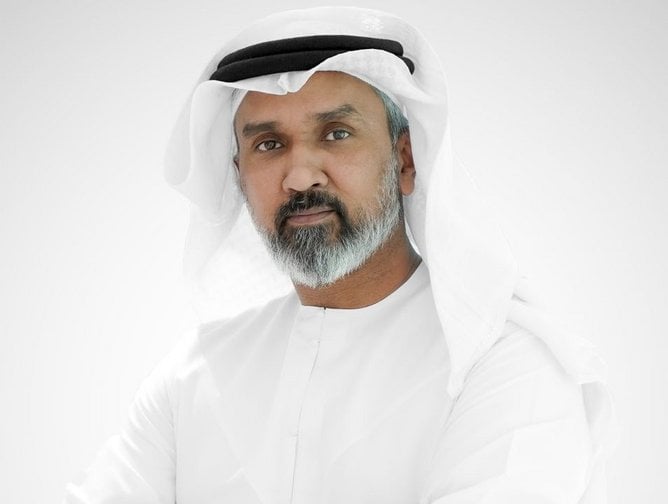 CEO Syed Baser Shueb has helmed IHC since 2019
Who is Syed Basar Shueb, the CEO of IHC?
Driving such accelerated growth is Syed Basar Shueb, CEO of the group since July 2019. It is under Shueb's leadership that IHC has not only become the UAE's most valuable listed company, but the region's second-most valuable.
Recently ranking ninth on Forbes' top 100 CEOs in the Middle East in 2022, Shueb has more than two decades of extensive experience across the manufacturing, construction, financial Services and investments sectors along with a reputation for innovation.
Alongside his leadership of IHC, he has other roles too.
Since 2000, he has been Group CEO of the PAL Group of Companies, which owns 59% of IHC, and which has 20 different operating businesses, including PAL Cooling, a private district cooling company that is one of the key players in the UAE's utilities services sector.
Under his leadership too, PAL has developed and constructed five major housing developments across the region and established Pal Robotics.
Shueb started out as a network engineer with the Royal Group in Abu Dhabi, before becoming a co-founder and CEO of PAL Technology, which became the PAL Group of Companies in 2008. Over the next two decades, PAL Group and Royal Group created, acquired, and merged a complex network of related companies.