Interview: M&A as a strategy for rapid, lasting growth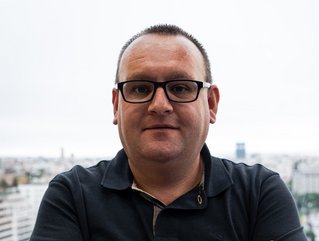 Paul Seabridge, M&A expert and Group CEO, Opulentia Capital
We talk M&A strategy with global entrepreneur and CEO Paul Seabridge, who has over 80 M&A transactions under his belt and is building a £1bn food group
Anyone can try to grow their business through sales, bigger teams, launching a product, or maybe even expanding overseas. But these processes are time-consuming, and take a lot of effort and resources before you are likely to see much return.
Recognising this, Paul Seabridge advocates an alternative to growing your business: mergers and acquisitions.
A global entrepreneur and mergers and acquisitions expert with more than eighty M&A transactions under his belt, Paul has grown his career acquiring businesses and helping them reach their fullest potential.
Now Group CEO of Mergers, Acquisitions, Private Equity firm Opulentia Capital, and author of Buy, Build, Sell, a book about growing businesses to their greatest potential, Paul recommends mergers and acquisitions as a strategy for rapid, lasting business growth.

We caught up with Paul to find out how to double the size of your business in an afternoon.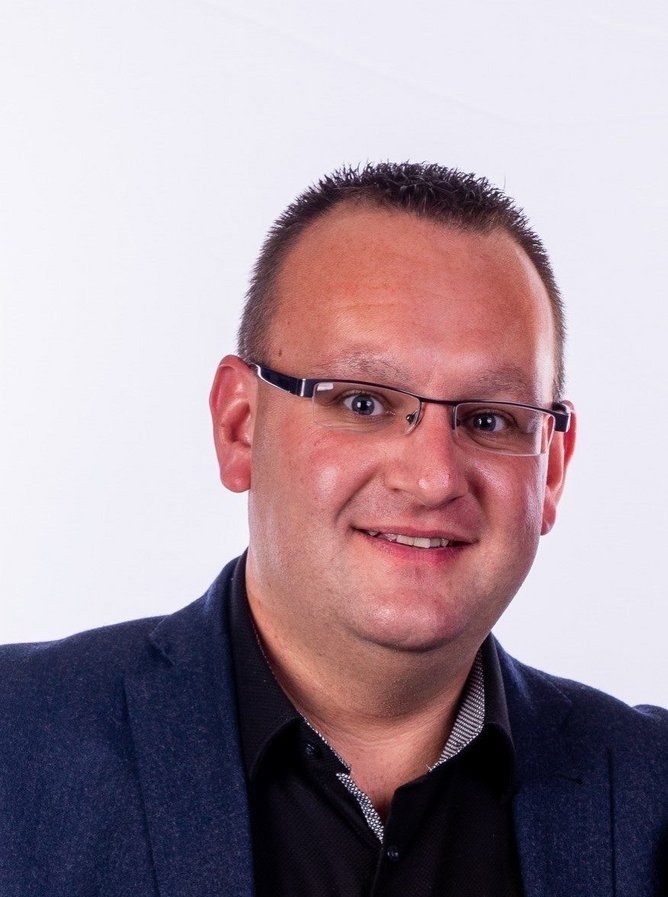 Paul Seabridge is a global entrepreneur and mergers and acquisitions expert
Your career has evolved into mergers and acquisitions. How did you get here?
Mergers and acquisitions are the only sure fire way I know to double the size of your business in an afternoon. By selling companies you can create meaningful wealth that gives you choices in life, that allows you to go where you want, with whom you want, and do the things you want.
I started as an entrepreneur first, and then worked on several companies over the years to help them grow and expand. My paradigm shift came in 2015 when I decided to move away from running businesses. Since then, I have done transactions across twenty-six industries in nine different countries. In the vast majority of these I acquired well-run, profitable, established businesses and then brought in my own team and expertise to make them bigger and better – then we'd exit. For those seeking wealth creation, this kind of deal is the single biggest opportunity there is.
People often think they need a lot of capital to complete acquisitions. Do you think it is always the case?
The myth that you need lots of capital to do acquisitions is just that – a myth. I have completed multiple transactions, most with no money down, or at least not my own. I invest my wealth in boring things that create passive income streams: real estate, commodities and structured investment products. I don't use or risk my own capital to acquire companies.
Think about when you buy a house, do you pay for it all in cash? No, most people borrow the money from a bank in the form of a mortgage. Buying companies is the same. Some of the largest deals are still done this way. In the UK, the Issa brothers acquired ASDA, a major UK supermarket, from its owners, Walmart in a £6.8bn deal made up mostly of debt.
So, what advice would you have for someone wanting to raise investment?
Find a good investor to match your business. Potential investors are also thinking the same thing: they need a business to be the right match for them and their investment portfolio. This makes things quite simple – go and find out what investments a particular investor has made before. Does your business sit logically alongside them?
Investors make decisions based on the information provided to them and that which they can obtain from the public domain. This means they will be drawn to strong business plans which contain a compelling narrative of the business. A great business plan will answer their questions and provide evidence of your intent and thought processes, so make sure you have that stage mastered.
If someone wants to expand into buying in a new sector, how would you recommend they go about it?
At Opulentia, we have devised a model to buy well-run, profitable, established companies in fragmented marketplaces. We then roll up in that industry (essentially a process of buying up smaller companies and creating one larger one); when you start putting companies together you can create economies of scale, buying power and faster growth.
This model involves acquiring a platform company: an all-singing, all-dancing business (well-established, consistent financials, good profits, capable management team) and we use that to roll up in the sector, either buying market share (buying competitors), related services/products (cross-selling, diversify income stream) or capability (buying up parts of the supply chain/improving margins). We then use the improvements to the business to drive synergies.
What is the benefit of this 'roll up' strategy?
Our model of building a larger group inside a fragmented industry where there are lots of SMEs and few large enterprises is mainly focused on creating a win-win scenario for the different parties we work with, such as sellers, staff, banks, suppliers, customers, the shareholders and society.
For sellers, there is the opportunity to retire, try a new venture or simply motivate them while meeting their financial needs. Us, the buyer, focuses on running and trying to improve the company post-acquisition. For staff, we make sure they are happy with our ownership, because when they're happy, they will make the customers happy.
Company suppliers can rely on a larger balance sheet and a potential increase in sales volume. And, the end customer will be spoiled for choice, with more services and products and services on offer to them. The end result of this group buildout is that all the parties involved end up in a more favourable condition.
Can you tell us about one of the biggest acquisitions you have overseen or are currently working on?
My colleague, Mark Strachan and I are in the process of building a £1bn food group, Aquila Food Group. The concept was born in early 2020 when Mark and I joined forces to embark upon an ambitious journey to roll up across several food and beverage verticals in order to create a first-choice major group in the food and beverage production and manufacturing sector. One that delivers a best-in-class wholesale experience for clients, constantly raising the bar in F&B standards and innovation, while achieving our goal in the most sustainable and socially responsible way to challenge the status quo.
We've acquired four companies since then and in attaining Aquila's vision, our first checkpoint will be to deliver a £1bn group turnover within five years, spanning seven food and beverage verticals (such as fresh produce, dairy and beverages).
What do you think are the biggest M&A opportunities at the moment?
There are deals everywhere. According to an article in The Hill, 40% of SME businesses in the UK, USA and Australia are owned by the baby boomer generation.
They don't have an exit strategy. Their kids don't want to buy it because they see how hard mum and pop worked; they are more interested in making money on YouTube. The businesses aren't big enough to be on the radar of private equity (who normally don't get out of bed for less than £100m). This creates opportunities for people like me who want to acquire, build and create a more valuable group, and potentially for others too.
So, should people go for any opportunity that presents themselves at the beginning of their M&A journey?
No, some of the best deals are the ones you don't do. There are lots of companies out there that you can do deals on, whether it be a buyout or receiving a stake in return for some expertise. But, there are companies that are truly screwed and, while it can be tempting to 'do a deal', I've learned that there are some deals you just shouldn't do. I was recently looking at a marketing company, but discovered the owner had not paid any taxes (to the tune of a third of a million dollars), instead using the cash to overtrade, expand the team and take on larger premises. On paper the company had almost $1m in profits, but there was a huge hole in its finances. Sometimes, it's the companies you don't buy that teach you the most.
You recently released a book, Buy, Build, Sell which is all about growing businesses to their greatest potential. Can you tell us about it?
Buy, Build, Sell is an accessible and informative guide that follows my journey to buying my first business and starting my first company. It's about my core learnings along the way, the levers to pull to improve performance, mergers and acquisitions – the only way I know to double or triple your business and create significant wealth in a single afternoon – and finally the realities of wealth, tax and planning for the future.
In the book, you'll discover my journey from faking it to making it, from being broke to becoming a multi-millionaire entrepreneur and the experiences I've had along the way. But the book is also meant to be about whoever picks it up, their businesses, their potential, their futures. Whether someone is a young entrepreneur intent on propelling their business forward, or a seasoned business owner looking to sell and move on, Buy, Build, Sell will contain something to help them achieve their goals.