Meet the leader: Wolters Kluwer's new Head of Tax in Europe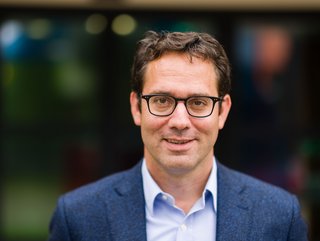 Bas Kniphorst is returning to the Tax and Accounting division of Wolters Kluwer to lead the European division
Bas Kniphorst, EVP and MD for Wolters Kluwer Tax & Accounting, on his career journey, leadership approach and the challenges and opportunities in Europe
An advocate of digital change and product innovation, Bas Kniphorst has spent more than two decades leading a variety of high-performing teams internationally at Wolters Kluwer, a leading global provider of software, integrated workflow solutions and information for tax, accounting, audit, and compliance professionals.
Most recently serving as MD of Wolters Kluwer Legal & Regulatory Benelux, Kniphorst was this month appointed EVP and MD of Tax & Accounting Europe, a role that sees him return to the TAA division to lead the European business and deliver cloud-based accounting excellence to customers.
We caught up with Bas to discuss his 20 plus-year journey through Wolters Kluwer, returning to the Tax & Accounting division, leadership, and the challenges, risks and opportunities in the European market.
Tell us about your 22-year journey through Wolters Kluwer
I joined Wolters Kluwer as a management trainee in the Netherlands in 2001. Since then, I've managed a variety of teams and people across different continents. I've held leadership roles for both Tax & Accounting and Legal & Regulatory across Europe, North America, and Asia.
As VP of Product Management for Tax & Accounting Research & Learning United States and Canada, I helped to launch the CCH AnswerConnect solution, as well as CCH Axcess iQ - the first artificial intelligence-driven solution for U.S. accountants combining tax news with actionable client information. I then went on to lead Legal & Regulatory Benelux before making my return to Tax & Accounting.
On leading the European arm of a global business
It's a real honour to return to the Tax & Accounting division to lead the European business, because that's what it is: a single European business. I think that as Europeans we are champions at explaining why we're all different, with our own national identities and our own regulations.
However, among that collection of differences, there is so much we have in common, and I am tremendously excited about focusing on our European identity as a business and finding solutions to European challenges and problems while respecting our individual local differences.
So often, local issues have more in common than we think, and these should be explored to help us to identify solutions which benefit all. I am looking forward to continuing the growth we've seen in learning from different countries, continuing to improve on what we deliver, so that we can build scalable services that meet the diverse needs of our customers.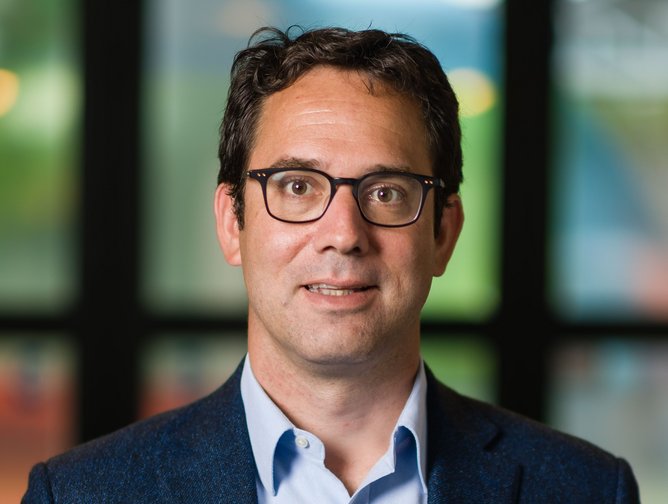 Bas Kniphorst returns to the Tax & Accounting division to lead the European business
On the opportunities for tax and accounting in Europe – where do companies need to continue to innovate to evolve and succeed?
We are very bullish about Europe: we're very invested in Europe and there is so much opportunity here in our various markets. If we want to future-proof businesses, we have to start looking at what we can do together.
We're working with customers who aren't afraid of disruptive change, which is in line with our vision to look beyond just traditional solutions to customer problems and to newer technologies, whether that's AI, virtual reality, predictive analytics or business intelligence - to name a few.
We're embracing our innovative spirit which is supported by our experience and our strong network of talented people globally. Our customers are doing the same, which is helping us to help them to be more productive, competitive, and profitable."
On challenges, risks, and opportunities in the European market
We're passionate about the development of quality products, but first and foremost, we need to keep the customer at the heart of everything we do and understand their challenges first. In Europe, this means understanding everything on both a country-by-country level.
While technology will allow us to do previously unthinkable things, we need to consider whether it will solve our customer's problems.
The academic Cedric Price said, 'technology is the answer, but what is the question?' This is one of my favourite quotes. It represents what we need to do as a business to balance out challenges, risks, and opportunities. Only when we work hard to understand the customer's problem can we take the next step of looking at the technology solution.
On your approach to leadership
I try to give colleagues the latitude to set their own course. We hire great people, and we bring these talented individuals into our organisation because we want to see them succeed and thrive. We shouldn't bring experts into our organisation and then micro-manage them in their roles. Ultimately, that doesn't benefit anyone, and we must give people the freedom to do their jobs in a way that fulfills them and delivers on our goals.
I see my role as being threefold. First, everyone needs to be clear about what we're trying to achieve together. It's my job to set a clear strategy and ensure that strategy is understood and reinforced.
Second, I need to lead by example and build strong teams that have open and honest conversations with each other around how it's going and future goals. We need to encourage emotional intelligence, looking out for one another and our customers. Trust, communication, and common goals must all be in place if you wish to create a community of high-performing teams.
Finally, I need to guarantee our people have a clear path to success. If there are any roadblocks, I need to ensure that these are investigated and cleared so that they, and we, can mutually achieve our vision.
On your life outside of work
I love my job and my family and for me, it's critical to strike a balance between the two. In terms of hobbies, I love running, travel and I am healthily obsessed with my vegetable garden! I am also a big fan of the football club Ajax, which is currently not something I should probably highlight – this is not their best season!
I have a huge passion for charity work. I am active as a Board Member for a prisoner advocacy organisation in the Netherlands and, when I lived in the US, I also helped people on low incomes to complete their tax returns using Tax & Accounting software tools. As a business, we are driven by our values, and I take a great deal of pride in giving back to the communities in which I have lived and worked.