The family enterprise and why the UAE means business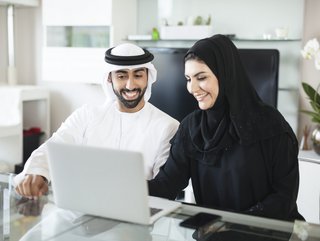 The UAE government is aiming to double family-owned businesses' contribution to the UAE's GDP to US$320bn by 2032
The UAE continues to roll out laws, services and initiatives, as it looks to double family-owned businesses' contribution to GDP to US$320bn by 2032
When it comes to the family enterprise, the UAE has big plans.
In the last 18 months alone, the country has rolled out numerous programmes, initiatives, and regulations, all designed to support the evolution and growth of the family business.
As well as approving a law that allows family businesses to be listed on the country's financial markets, the government has issued a new family business ownership governance law to facilitate the transition to successive generations, launched a programme aimed at transforming 200 family business projects into major companies by 2030, and most recently put together a committee to ensure the continuity of the family business.
As Sheikh Maktoum bin Mohammed, Minister of Finance and Deputy Ruler of Dubai explained during last year's launch of one of the programmes: "The UAE is about to enter unprecedented growth in the next 50 years, and family businesses are invited to become a pillar of this."
These moves come as the country continues its transition to a more sustainable economy – and recognising the importance of family business to both the country's economy and society is key to this.
Not only do family businesses make up 90% of private companies in the UAE, but they employ more than 70% of the sector's workforce and contribute around 40% to the Emirates GDP, data from the Ministry of Economy shows.
They are job creators, build ecosystems through their supply chains, and contribute to their communities via philanthropy. They account for some of the biggest conglomerates in the nation, spanning multiple key sectors, including finance, real estate, retail, lifestyle, and technology.
However, many need help and support to move to the 'new economy'.
Why UAE family businesses need help to evolve
As HE Abdulaziz Al Ghurair, a board member of one of the biggest and most successful business family groups in the UAE (Abudullah Al Ghurair Group of Companies), told The National last year, most family businesses are used to "the traditional economy".
These enterprises need "to take initiative into this new economy, and in the new economy, you need to know the business and you also take some risks".
It's a sentiment shared among many of the UAEs business leaders and members of government, including HE Dr. Ahmad Al Falasi, Minister of State for Entrepreneurship and SMEs. "What we've found increasingly difficult in the region is that third-generation family owners run the business as a one-man show," Al Falasi told participants at the Top CEO Forum in Dubai last year.
"We want them to structure the business in a way that uses continuity going forward – that doesn't necessarily happen until they reach the multibillion [stage]."
To facilitate the evolution of family businesses to the new economy, prepare them for the future, and help them embrace digital and develop more of a startup mindset, the government has introduced various laws and launched numerous initiatives.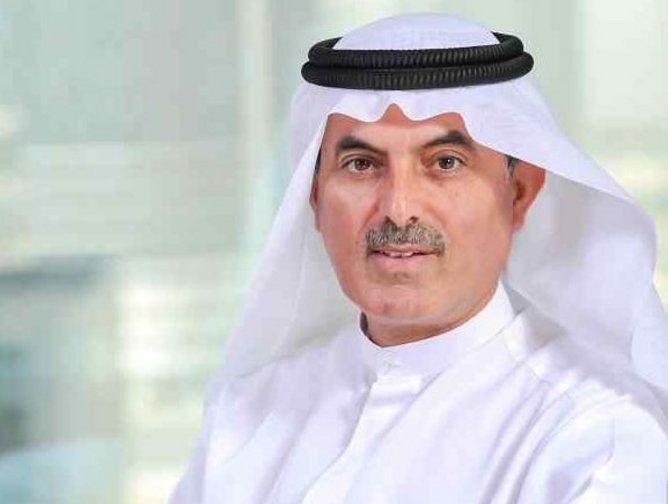 HE Abdulaziz Al Ghurair, a board member of one of the biggest and most successful business family groups in the UAE, says family businesses need to "take initiative into this new economy"
Facilitating family business growth and evolution – a new law and centre
A new corporate governance law, which came into effect at the start of 2023, along with a new support centre, and new programme (Thabat) have all been introduced with the ultimate aim of doubling family-owned businesses' contribution to the UAE's GDP to US$320bn by 2032.
The aim of all three is to assist family businesses in diversifying their operations, establishing pioneering ventures in modern economic areas, and strengthening partnerships and opportunities both inside and outside the country.
The new Family Companies Law, which will enable family businesses to overcome challenges when planning succession under the existing legal framework of the UAE Companies Law, intends to increase the contribution of family enterprises to the national economy as well as invite additional businesses to establish operations in the UAE.
According to Abdullah bin Ahmed Al Saleh, Undersecretary of the Ministry of Economy, the new law will "provide the legal framework required to ensure the growth of family businesses, help diversify their activities, and facilitate their continuity and longevity through generations".
The law, which follows international best practice, will impact aspects of family business including succession planning, dispute resolution, and multiple classes of shares and governance.
Alongside the new law, a new centre has been established in Dubai within the organisational structure of Dubai Chambers.
The Dubai Centre for Family Businesses will provide technical and administrative support to family businesses, ensuring their sustainability and smooth operational success, as well as provide creative solutions to improve their growth prospects.
Overseen by a committee that comprises prominent Dubai family-owned business leaders, including Dr Raja Al Gurg, Saeed Saif Al Ghurair, Yahya Saeed Lootah, and Osama Seddiqi, the centre is focused on finding solutions to the challenges faced and ensuring successful transition between generations.
"A key focus will be the development of a family-business ecosystem in line with Dubai Economic Agenda(D33) to enhance family businesses' role in shaping the future," Abdulaziz Al Ghurair, Chairman of Dubai Chambers said this week.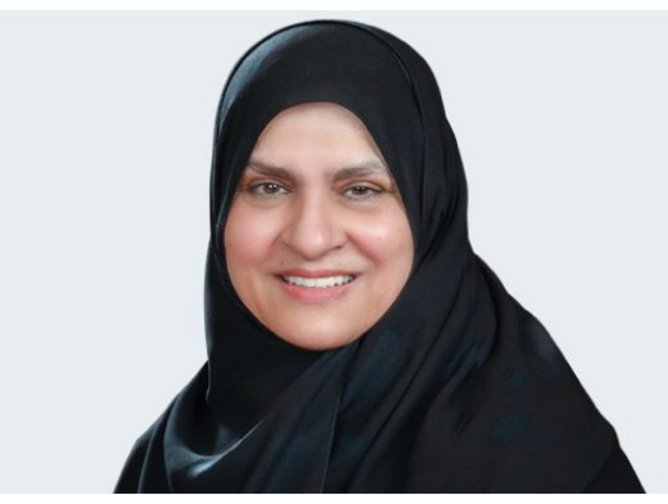 Dr Raja Al Gurg, who is Chair and MD at family business Easa Saleh Al Gurg Group is part of the committee for the Dubai Centre for Family Businesses
Transforming 200 business projects into major companies by 2030
Alongside these facilitators, the UAE government is keen to help family enterprises evolve into businesses of the future – which is where the Thabat Venture Builder programme comes in.
Launched last year and a first of its kind in the world, the programme aims to transform 200 business projects into major companies by 2030 with a market value exceeding US$40.84bn and annual revenues of US$4.90bn. Companies undergo a five-month programme where they look at how ideas can be transformed into viable business projects by adopting emerging technologies.
The initiative will help family businesses enter sectors outside their traditional fields and encourage them to embrace advanced knowledge-driven industries such as AI, biotechnology, agricultural technology space sciences and renewable energy.
Thabat is focused too on ensuring the family business is run as a corporate and not as a father-son company, encouraging more participation from women, and prompting a move to IPO.
Since then, more initiatives have launched to support the UAE's leadership vision for boosting family businesses and maximising economic contribution.
In March, Dubai International Financial Centre (DIFC) launched the world's first dedicated centre for family wealth, which will play a signficant role in supporting family businesses to "maximise their contribution to the UAE economy and other economies around the world", HE Essa Kazim, Govenor of DIFC said.
As part of the offering, the Centre provides certification for family businesses relating to their governance, ESG standards and other best practices. They can also access a trusted network of accredited professional advisors who are experts on family business matters such as succession planning, international legal and tax advisory, ESG and sustainability advice, relevant education and leadership programmes, and dispute resolution.