Top 10 largest revenue generating family businesses in MENAT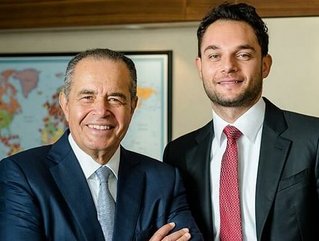 From the UAE to Turkey, these family firms are the largest by revenue in MENAT and cover everything from energy to entertainment
The 2023 EY and University of St.Gallen Family Business Index reveals that the largest 500 family businesses are growing faster than the global economy - at nearly twice the rate of advanced economies and around 1.5 times the rate of emerging market and developing economies.
They collectively generate US$8.02 trillion in revenue and employ 24.5 million people worldwide.
Here, we list the top 10 largest family businesses across the MENAT region, by revenue, with Turkey and the UAE taking centre stage.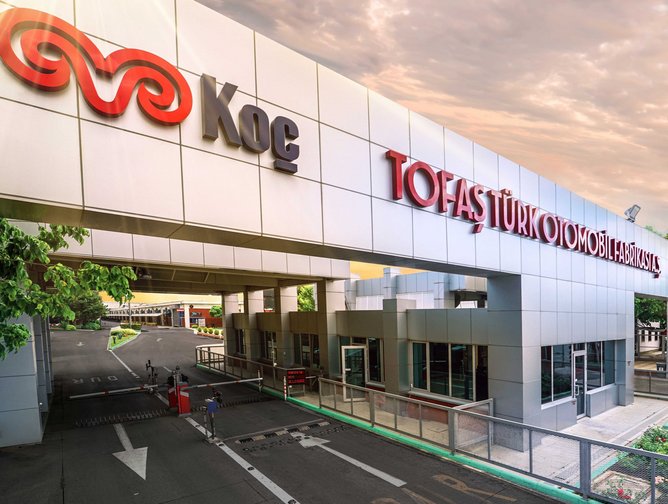 1
Koc Holding
Country: Turkey
Ranking: 39 / 500
Family: Koc
Revenue: US$39.1bn
Founded in 1926 by Vehbi Koc, the nearly century old Koc Holdings – the largest group of companies in Turkey and one of its largest private enterprises – has many firsts under its family business belt. As well as being Turkey's first joint stock company, Koc created the country's first industrial endeavor and first international partnership, not to mention achieving the country's first public offering.
Owned by the Koc family (Turkey's wealthiest family), not only is Koc Group Turkey's largest industrial and services group in terms of revenues (US$39.1bn), exports (more than 150 countries), number of employees (105,000), and market cap on the Borsa Istanbul, but it is Turkey's leading investment holding company and is the only Turkish company in the Fortune Global 500, thanks to its 34% CAGR in consolidated net profit over the last five years.
The group has been a driving force of the Turkish economy with total sales that correlate to around 8% of Turkey's GDP and today is taking a lead in energy, automotive, consumer durables and the finance sectors. Four of Turkey's top 10 largest industrial institutions are Koc Group companies, namely Arcelik and Ford Otosan. There are four family members on the board today.
2
AG Anadolu Grubu Holding
Country: Turkey
Global ranking: 194th
Family: Ozihan / Yazici
Revenue: US$9.3bn
Founded by the Yazici and Ozilhan families in 1950, the Anadolu Grubu group has been a driving force of the Turkish economy for the last 70 years, growing into a multi-billion-dollar regional powerhouse.
Operating across seven sectors, including beer, soft drinks, retail, agriculture, automotive, stationery and energy, and in 19 countries, the Group boasts 86 production plants, six R&D centres more than 80,000 employees and has around 80 group companies, including Anadolu Efes, the fifth-largest brewery in Europe and 11th in the world, and Migros, one of the Turkey's largest supermarket chains, not to menton Coca-Cola's Turkish operations. Among its many partnerships are those with big-brand names like Faber-Castell, Isuzu, Kia, ABInBev, Honda, and Kohler. The board is represented by three family board members.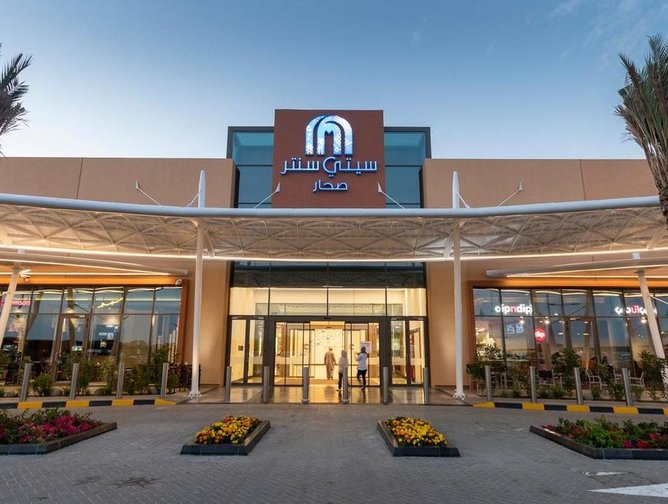 3
Majid al Futtaim
Country: UAE
Global ranking: 211
Family: Majid Al Futtaim
Revenue: US$8.8bn
Considered one of the leading drivers of economic growth and impact in the Middle East and North Africa, privately held conglomerate Majid Al Futtaim is a leading foreign direct investor and the region's leading integrated lifestyle provider.
Born in 1992 by founder Majid Al Futtaim, who passed away a year ago, the namesake family group has grown to become the leading shopping mall, communities, retail and leisure pioneer across the region, launching the first integrated leisure and entertainment centre in the UAE (City Centre), the UAE's first multiplex cinema (VOX Cinemas) and the region's first shopping resort and entertainment centre (Mall of the Emirates), the Middle East's first indoor ski resort.
The group has further expanded into energy and facilities management, delivering sustainable energy management solutions to more than 350,000 assets across the ME with its ENOVA brand in partnership with Veolia. MAF has enjoyed a steady economic recovery in its sectors, reporting revenues of US$4.9bn in the first half of 2022, and is a leader regionally for its sustainability achievements.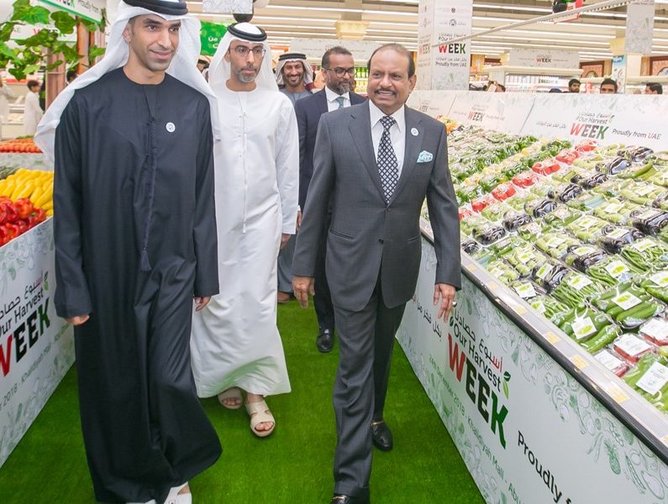 4
EMKE LuLu Group International
Country: UAE
Global ranking: 236
Founder: M.A. Yusuff Ali
Revenue: US$8bn
Founded in 2000 by acclaimed business visionary Yusuff li M.A (aka the Middle East retail king), and still run by him today, LuLu Group is a highly diversified conglomerate with successful business entities in strategic locations worldwide and has become a key contributor in the Gulf region's economic standing with an annual turnover of US$8bn, a workforce of more than 60,000 and nearly 250 retail stores.
Headquartered in Abu Dhabi, the Group boasts an international business portfolio that ranges from hypermarket operations to shopping mall development, manufacturing and trading of goods, hospitality properties, and real estate development, operating mainly in 23 countries located across the Middle East, Asia, US, and Europe. Among other assets of the family business is the Waldorf Astoria in Scotland. Yusuff Ali, whose net worth is US$5.8bn, is reportedly planning to list the retail business this year. The CEO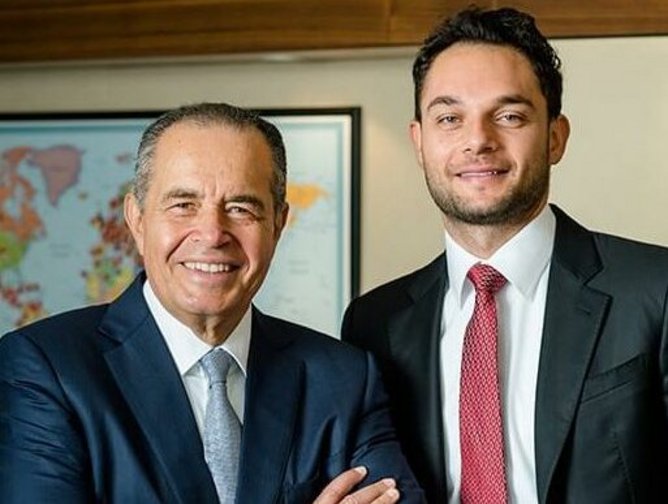 5
Mansour Group
Country: Egypt
Global ranking: 249
Founder: Loutfy Mansour
Revenue: US$7.5bn
Founded in 1952 in Egypt by late businessman Loutfy Mansour, the Mansour Group has grown from a cotton exporter over three generations into a truly global, family-owned conglomerate – with revenues exceeding US$7.5bn, a presence in more than 100 countries and more than 60,000 employees.
The Group, whose philosophy is to "think global and act locally" manages successful businesses across a number of sectors – including automotive, F&B and investment, and has long-term partnerships with some of the world's leading brands including L'Oreal, UPS, Microsoft, Peugeot, MG, and McDonald's, among others. They established GM dealerships in Egypt in 1975, later becoming one of GM's biggest distributors, and have exclusive distributiobn rights for Caterpillar equipment in Egypt and seven other African countries.
Today, Mohamed Mansour, son of the founder and former Egypt minister of transportation, oversees the family conglomerate, while his brothers Yasseen and Youssef share ownership. All are billionaires with Mohamed said to be woth US$2.9bn.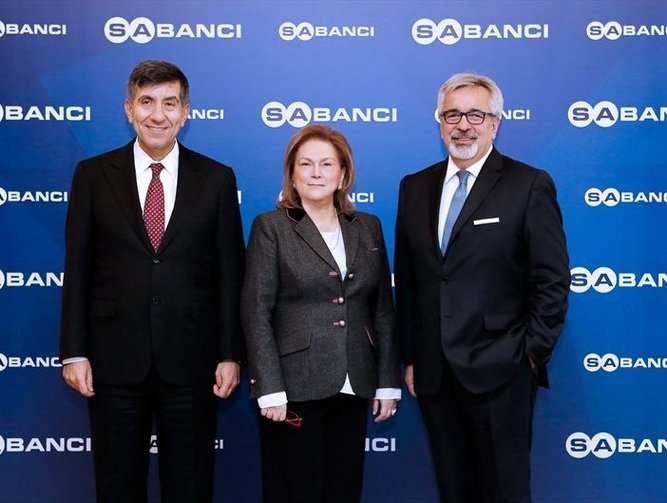 6
Haci Omer Sabanci Holding
Country: Turkey
Global ranking: 267
Founder: Haci Omer Sabanci
Revenue: US$6.9bn
Founded in the 1925 by Haci Omer Sabanci, over a 90-year period, Sabanci Holding has grown into one of Turkey's most reputable and profitable multi-business enterprises and today is one of the two largest family-owned industrial holdings in the country. Listing on the Istanbul Stock Exchange in 1997, the Group's main operation areas include financial services, energy (electricity generation and distribution), cement, retail and industrial sectors.
With a value-focused, data-driven ecosystem, Sabanci Group companies operate across 13 countries, employing 65,000 workers, and supplying products to regions throughout Europe, the Middle East, Asia, North Africa, and North and South America. Among its multinational business partners are Carrefour, E.ON, Heidelberg Cement, Skoda and Bridgestone. The Group, whose revenues exceed US$6.9bn, recently became the only Turkish founding patner og WEF's Metaverse Platform. Today, the Sabanci family, one of Turkey's wealthiest, have a net worth of between US$20-30bn. Two family members serve on the board.
7
Zorlu Holding
Country: Turkey
Global ranking: 359
Family: Zorlu
Revenue: US$5.1bn
Starting life as a textile manufacturer in 1953 in Istanbul, founded by Haci Mehmet Zorlu and his wife Saide, Zorlu Holding has grown to become a family of 32,000 employees, making it among the top three groups in Turkey for employment creation. The group's activities are diverse ranging from textiles and white goods to energy, telecommunications, mining, and property.
As well as being Europe's largest home textile producer, Zorlu has been an export champion in the electronics sector for 20 years, was the country's first domestic smartphone manufacturer and is Turkey's most brand-patent producing company with eight R&D centres. In energy, the company boasts 20 renewable energy power plants, including the first wind power plant in Pakistan, and has secured Turkey's first Carbon Disclosure Leader Award. And in metals, Zolu is one of the world's top 10 plants.
The Mehmet Zorlu Foundation has granted scholarships to nearly 25,000 students and builds schools and technology centres all over Turkey. The group generates revenues of US$5.1bn. Five family members sit on the board.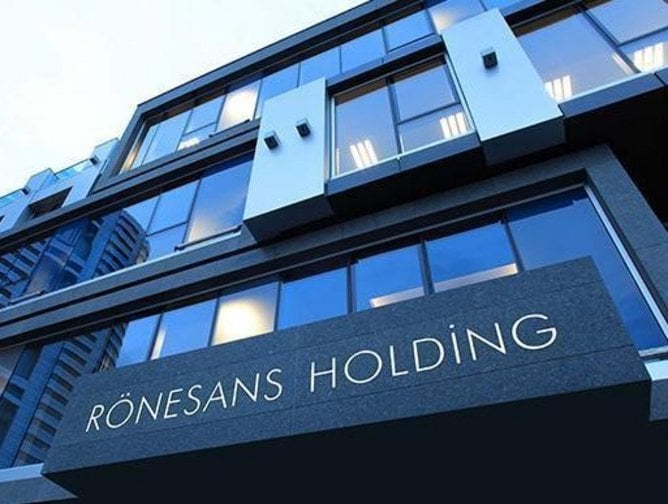 8
Ronesans Holding
Country: Turkey
Global ranking: 401
Founder: Dr Erman Ilicak
Revenue: US$4.5bn
Kicking off its activities as construction company Renaissance in 1993, the company stepped into real estate and development in 2001 and into energy in 2007, expanding into Ronesans Holding, an international organisation that works as a main contractor and investor in 27 countries worldwide, from Europe to Asia.
The company operates as the main contractor and investor in construction, real estate, health, energy and petrochemistry, and for the last 15 years has been featured on the 'World's Largest International Contracting Firms list, as the 24th largest international contracting company in the world and the 8th in Europe. In a public-private partnership with the4 Turkish government, Ronesans has so far built healthcare complexes with a contract value of US$3.4bn.
Among their many projects is the iconic and record-breaking Basaksehir Cam & Sakura City Hospital in Turkey, the world's largest seismologically isolated building with 1 million m2. The Ankara-headquartered Group has global turnover of US$5.4bn across 28 countries, more than 18,000 employees. The company is still led by founder Erman Ilicak, who has a net worth of US$2.3bn.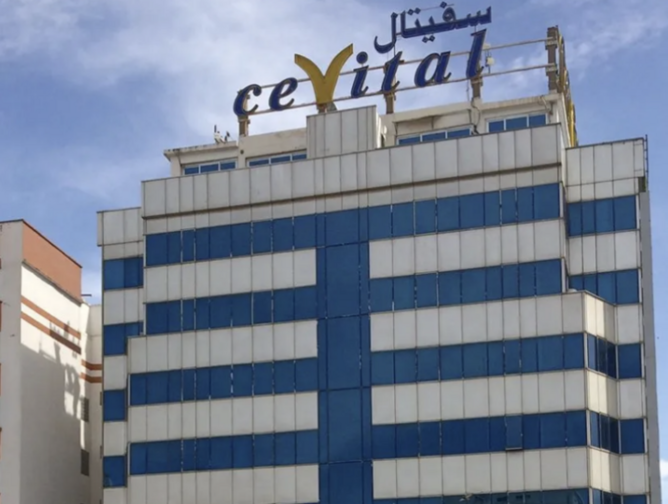 9
Cevital Group
Country: Algeria
Global ranking: 443
Founder: Issad Rebrab
Revenue: US$4bn
Credited with being the first private company in Algeria, and the first agro-industrial group in Africa, Cevital was founded by billionaire Issad Rebrab in 1971 as a family business and has since invested in a wide variety of business sectors, from the food-processing and mass distribution industry to electronics and domestic appliances, the iron and steel industry, the flat glass industry, industrial construction, the automobile industry, services and the media.
The Group, which is the first private contributor to the Algerian state budget, bringing in wealth (US$4bn revenues) and jobs for the country, today operates across three continents and employs 18,000 workers. Today, the second-generation Group, run by the founder's son Malik Rebrab, has 26 subsidiaries across three continents and is seeing an an average annual growth of 30%.
Founder Issad has a net worth of US$5.1bn (as of August 2022), making him the second richest Arab of in the world. Four family members sit on the board.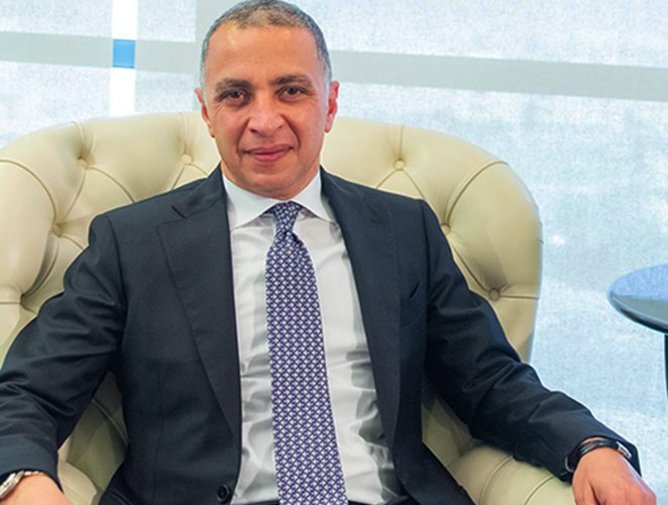 10
Elsewedy Electric
Country: Egypt
Global ranking: 455
Family: El Sewedy
Revenue: US$3.9bn
Credited with spearheading (and solving) the region's energy challenges, Elsewedy Electric started out in 1938 as a small family business, founded by the El-Sewedy family, in Cairo trading in electrical equipment. In 1960, the company pioneered the import and distribution of foreign-made cables in Egypt, setting up Arab Cables, Egypt's first special cables production plant in 1984.
Now, a multinational electrical company, the Group has since grown to become one of Egypt's global leaders in products and services for energy, digital and infrastructure, and today are active in five sectors: wire and cable; electrical products; engineering and construction, digital solutions and infrastructure investments. In technology, they provide solutions for the connected cities of the future, from data centres to smart metering; while in construction, they cover everything from power generation to hydro power transmission.
They have a global presence, from Asia to the Americas to Africa and employ 15,000 workers. Listed on the Egyptian stock exchange, the Group saw its revenues grow 53.0% YoY to record levels in the first nine months of 2022. Today, three brothers – Ahmed, Sadek and Mohammed – own 67.7% of the company with Ahmed serving as CEO and President.