UAE Lulu Group shifts business for global growth and IPO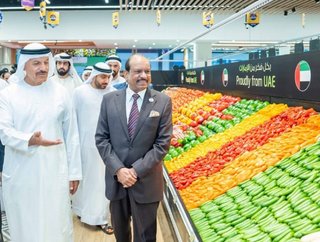 Chairman and CEO of Lulu Group opening a new store in Al Ain
One of the fastest-growing hypermarket chains in the world, Abu Dhabi-based Lulu is raising US$2.72 billion as it looks to accelerate growth ahead of IPO
For those living in the Middle East, Lulu Hypermarket needs little introduction.
The retailer, which was founded in Abu Dhabi in the early 90s, and today operates one of the Middle East's largest hypermarket chains, is among the UAE's top five brands.
Along with Emirates Airlines and Commercial Bank of Dubai, Lulu is ranked among the most popular brands in the emirates, according to KPMG's Customer Experience Excellence report.
Little wonder then that Lulu Group, which owns and operates the hypermarkets as well as shopping malls and other businesses from hospitality to shipping to retail estate, is looking to capitalise on its popularity by expanding its global footprint.
A spokesperson for Lulu Group recently announced plans to roll out 80 new hypermarkets across the GCC, Egypt, and beyond.
Lulu's – the fastest-growing hypermarket chain in the world?
Considered to be one of the fastest-growing hypermarket chains in the world, with annual revenues in excess of US$8 billion, Lulu currently operates more than 240 supermarkets and hypermarkets in 23 countries and employs more than 65,000 people.
The Group, which is a major player in the economic landscape of the Middle East, was one of the few retailers who continued expansion during the pandemic opening 50 large-format outlets including 44 hypermarkets and six fulfilment centres from 2020 to 2022.
Leading the Group's vision and strategy for growth is CEO Saifee Rupawala, who has been with Lulu for four decades, and recently landed the Business Excellence Award 2023 by the ICAI Abu Dhabi Chapter – in recognition of his vision in expanding and diversifying the Group's operations.
Retail stores present in the UAE, India, Saudi Arabia, Bahrain, Kuwait, Oman, Egypt, Malaysia, and Indonesia; with distribution companies located in India, US, Europe, Middle East countries, and the Philippines and more trading offices expected to rise in Turkey, and Vietnam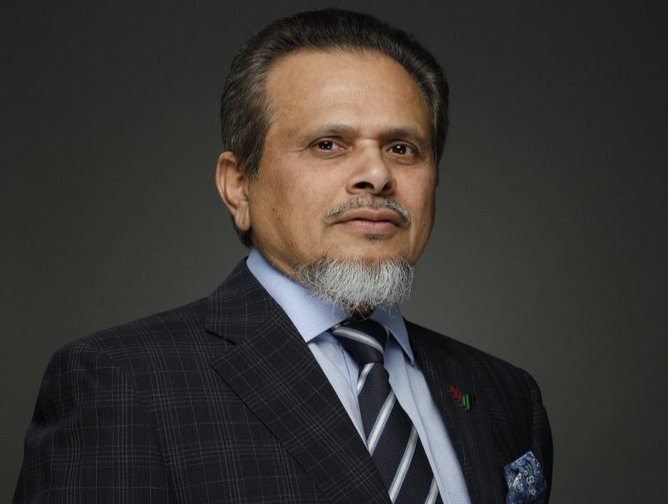 CEO Saifee Rupawala is the driving force behind Lulu's growth and success
Expansion plans ahead of IPO
Plans to expand to Egypt have been in the pipeline for Lulu for some time, and in 2020, Abu Dhabi sovereign wealth fund ADQ took a 20% stake in the Group worth US$1 billion.
Now, Lulu looking for further funding as it accelerates and widens expansion plans and looks to realign its capital structure ahead of a potential IPO.
The Abu Dhabi-based group, which was valued at more than US$5 billion in 2020, invited pitches for a 2023 UAE listing 18 months ago, and has been working with investment bank Moelis & Co since October on listing plans.
Now, as the company re-positions its business ahead of IPO – with plans to re-finance its debt – it is raising AED 10 billion (US$2.72 billion) via four regional banks (Abu Dhabi Commercial Bank, Dubai Islamic Bank, Emirates NBD Bank, and Mashreq Bank). As well as paying off existing debts, the funding will allow Lulu to extend its hypermarket footprint, and enhance supply chain networks and e-commerce capabilities, a representative said.
The substantial loan value shows the confidence the four regional leading banks have in the global retail giant's vision and strategy.
"With a reputation built on quality, innovation, and customer-centricity, the company is poised to capitalise on emerging opportunities and elevate its global presence to new heights with our IPO plans, a spokesman said.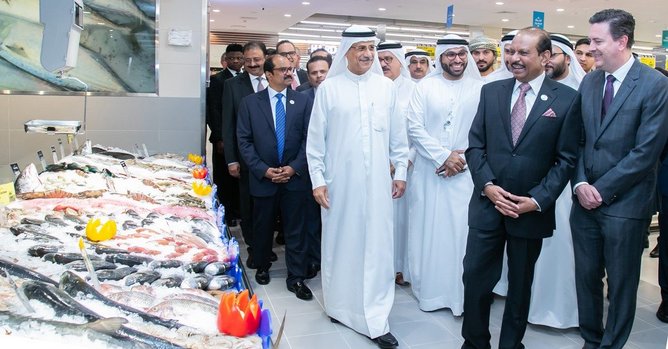 Another day, another opening for Lulu Hypermarkets
Lulu at the forefront of retail innovation
Like other retailers, Lulu is undergoing a digital transformation, investing in emerging technologies as it looks to drive efficiency and enhance the customer experience.
Announcing in June last year an investment to the tune of AED 10.6 billion over four years, Lulu has earmarked investment in emerging technologies.
In November, the Group partnered with Amazon to offer online grocery shopping in the UAE via a branded storefront on Amazon.ae, and the hypermarket continues to roll out smart technology across stores.
In logistics too, Lulu is forging ahead with investment in innovation. To facilitate its growing ecommerce activity in Qatar, Lulu partnered with supply chain giant Agility to open a state-of-the-art facility – featuring the latest in smart warehousing technologies, including automated sorting and storage.
And earlier this year, Lulu Hypermarket unveiled a new AI-powered customer service channel on WhatsApp. The platform, called Salem, allows customers to receive in-app purchase receipts, track online order deliveries and seek purchase-related assistance.
Even within the first four weeks of going live, the app handled queries from over three million unique users on WhatsApp, significantly reducing the workload on Lulu's customer support agents, according to V. NandaKumar, director of marketing at Lulu Group.
******
For more business insights, check out the latest edition of Business Chief Middle East & Africa and be sure to follow us on LinkedIn and Twitter.
You may also be interested in the Business Chief EMEA website.
Please also check out our upcoming event – Sustainability LIVE in London on September 6-7, 2023.
BizClik is a global provider of B2B digital media platforms that cover executive communities for CEOs, CFOs and CMOs, as well as leaders in Sustainability, Procurement & Supply Chain, Technology & AI, Cyber, FinTech & InsurTech. We also cover industries including Manufacturing, Mining, Energy, EV, Construction, Healthcare and Food & Drink.
BizClik, based in London, Dubai and New York, offers services such as content creation, advertising and sponsorship solutions, webinars and events.