UAE among top 10 most competitive in world, says report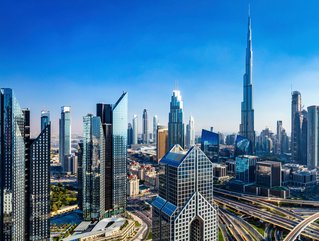 The United Arab Emirates (UAE) rises back into the Top 10
UAE breaks into top 10 global countries in IMD World Competitiveness Ranking, while Saudi rises to 17th place globally and Bahrain is new entry
The annual IMD World Competitiveness Ranking makes for interesting reading, highlighting those countries that are performing best when ot comes to attracting businesses and talent.
The United Arab Emirates (UAE) rises back into the Top 10, Saudi Arabia makes further progress, hitting 17th place, and Kuwait enters the Top 64 for the first time (in 38th place).
Bahrain, which was a new entry in 2022, rises five places to 25th, and Qatar improves from 18th to 12th.
This is solid performance from Middle East economies which are increasingly competing not just against the rest of the world, but against each other, which can only mean good news for all concerned.
UAE attracting talent to cultivate knowledge-based economy
The UAE leads the world in the global trade axis and in several indicators including city management, energy infrastructure, the government's ability to adapt to changes, the absence of bureaucracy, and more.

The country's "outstanding economic performance" also ranked fourth in the world.
In its Quarterly Economic Review, the central bank said the UAE economy continued to grow at a solid pace in Q1 2023, "reflecting a strong performance of the non-oil sector, partially offset by a moderation in the oil segment of the economy" and maintained its growth forecast for the UAE unchanged at 4.3 percent for 2024.

This comes as the UAE and Saudi, in particular, accelerate their ambitious economic diversification plans, reducing reliance on oil and gas, and instead cultivating a knowledge-based economy and attracting foreign investment.

To compete, the UAE has accelerated its talent attraction plans.
While attracting, developing and retaining talent has long been a national priority for the UAE, in recent years, the country has introduced a series of regulations aimed at making the emirates even more appealing for global talent, to ensure the country attracts professionals that the entire world is competing for.

Small economies performing best in competitiveness ranking
The three countries that take the top places in the rankings have several things in common – they are small economies, and have great access to key markets and trading partners.
Denmark, Ireland and Switzerland are the top three economies in the 2023 IMD World Competitiveness Ranking, published by the World Competitiveness Center for 35 years.
Denmark's performance is startling. It hit the top last year and retained its position, having risen from eighth place in 2019.
Ireland soared to second from a rel;atively lowly eleventh in 2002, while Switzerland took third but continues to slide – it held first place on 2021 and second last year. Singapore took fourth spot, having been in first opkace as recently as 2020.
"An increasing number of countries are pursuing their own interests," says Professor Arturo Bris, Director of the WCC.
"We are seeing winners and losers in a context in which multiple crises are overlapping and the world is increasingly divided between protectionist and open-trade economies."
Agility and adaptability key for country competitiveness
So what can make a country more successful when it comes to competitiveness?
The WCC's chief economist Christos Cabolis says it takes agility and adaptability.
"Countries which excel are building resilient economies, such as Ireland, Iceland, and Bahrain," says Cabolis. "Their governments are also able to adapt policies based on current economic conditions in a timely fashion. The UAE, Saudi Arabia, Qatar, and Singapore are also key examples of this."
The World Competitiveness Ranking is based on 336 criteria using economic data and feedback from the businesses, government agencies, and academics. These criteria are constantly updated to reflect the changing economic landscape.
The 2023 results shed interesting light on the recovery from the COVID-19 pandemic. Countries that were slow to open up, especially in Asia, are now seeing their competitiveness rise. Examples include Thailand, Indonesia and Malaysia. Conversely, those that were among then first to relax restrictions – such as Sweden and Finland – are now seeing their competitiveness decline.
Other countries making up the Top 10 include the Netherlands, Taiwan, Hong Kong, the US, and the UAE.