Digital transformation spend in the Middle East to double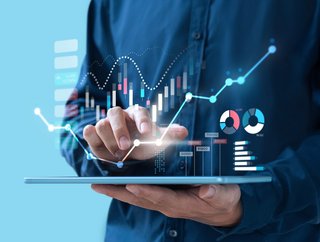 The Middle East is on the precipice of a massive digital disruption with spending on digital transformation to more than double in the period 2021 to 2026
The Middle East region is on the precipice of a massive digital disruption, as governments and businesses increase tech investments to ensure a more rapid shift to becoming 'digital businesses.'
Figures from the latest IDC forecast reveal that digital transformation investments in the Middle East, Turkey, and Africa (META) are set to more than double across the 2021-2026 period – accelerating at a CAGR of 16% over the five years, and topping US$74bn in 2026.
This would account for nearly half (43.2%) of all ICT investments made in 2026.
Jyoti Lalchandani, IDC's Regional Managing Director, META, says that for many organisations in the region, the digital and tech investments they made during the pandemic to build resilience could be put to test in 2023 across key business dimensions such as customer experience, operations, and financial management, among others.
This means that further digitalisation will be necessary for many if they are to thrive, especially as the economic landscape becomes more competitive.
"No matter what the economy throws at us over the coming 12 months, organisations must not lose sight of their digital aspirations. The implementation of further digitalisation in critical areas and a more rapid shift to a 'digital business' approach will be key to separating the thrivers from the survivors."
Extending digital-first strategies developing during pandemic
While many organisations across the MENA region already had a digital-first strategy pre-pandemic, more than 40% of CIOs of medium and large companies surveyed over the last month say they have shifted towards 'digital first' in the wake of the pandemic.
And a quarter say they now extending the digital-first strategies developed during the pandemic. This will mean acquiring a larger share of revenues from digital products, services, channels, and platforms, something that half of Middle East CIOs consider a priority, according to IDC data.
Jyothi says the focus should be on enabling clear and measurable outcomes, and that digital spending needs to transition from building to scale. In fact, IDC predicts that by 2027, at least 30 per cent of the C-suite's focus will be on scaling innovation and operating a truly digital business.
"Automation will sit at the heart of this process, helping to reduce the cost of IT operations, address labour shortages, and increase the velocity of innovation," he says.
IDC predicts a considerable jump in interest around the metaverse during 2023, While just 2% of CIOs in the Middle East currently have a commercial use for the metaverse, 20% of them are planning to develop one in the next 12 months, IDC research reveals.

IDC will expand on these insights as it hosts the META region's most influential technology vendors, telecommunications operators, and IT service providers at IDC Directions 2023 Middle East, Türkiye & Africa. Taking place on February 1 at The Ritz-Carlton, DIFC, this in-person event will address the theme 'Navigating Disruption in the Age of Digital Business'.
Globally, IDC expects spending on digital technology by organisations to grow at eight times the economy in 2023, establishing a foundation for organisations to drive operational excellence, competitive differentiation, and long-term growth.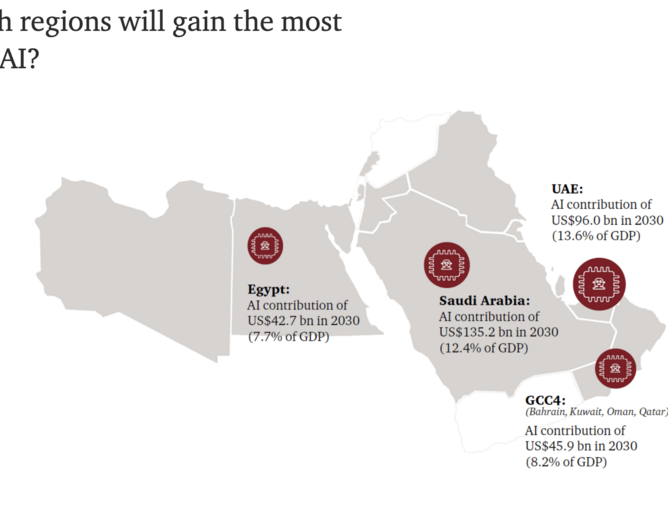 Saudi and UAE governments investing heavily in digital
GCC countries like Saudi Arabia and the UAE are investing heavily in Digital, both actively upping spend on digital across government and private business.
A recent report by PwC Middle East stated that governments and businesses across the Middle East were beginning to realise the shift globally towards AI and advanced technologies. That they were faced with a choice between being a part of the technological disruption or being left behind.
Both the Saudi Vision 2030 and National Transformation Programme identify digital transformation as a key goal to activate economic sectors, support industries and private sector entities, advocate for the development of public-private business models and to ultimately reduce the country's dependence on oil revenues.
With s clear vision for the future that points towards the development of AI-based technologies, the Kingdom is creating AI-friendly ecosystems and supporting adoption of data analytics solutions and smart city programs with giga projects like NEOM.
According to the PwC report, the contribution of AI is expected to be 12.4% of Saudi's GDP reaching US$135.2bn in 2030. "We estimate that the Middle East is expected to accrue 2% of the total global benefits of AI in 2030 – equivalent to US$320 billion."
Similarly, the UAE has developed a digital government strategy with aims to double the contribution of the digital economy to the country's GDP from 9.7% to 19.4% over the next decade. PwC predicts the UAE's contribution to AI will be US$96bn by 2030, accounting for 13.6% of GDP.