Middle East GDP hike of 57% if more women join workforce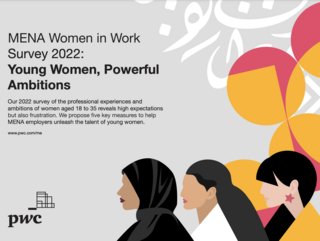 By tapping into the potential of next-generation female workers, the MENA region could unlock new economic opportunities, up to US$2 trillion, reports PwC
While in recent years, women in the Middle East and North Africa (MENA) region have made unprecedented gains as a vital part of the region's workforce, MENA has yet to reap the full potential of women in the workforce – and this is costing them.
Stimulating more women to enter or re-enter the workforce could provide a major economic boom to the MENA region, reveals a new PwC report – MENA Women in Work Survey 2022.
The research finds that by bringing female employment rate on par with that of males, the region could witness a massive GDP hike of 57%, or as much as US$2 trillion.
"Tapping into the potential of the next generation of female workers and leaders can unlock a whole new wave of economic opportunities in the region," says Norma Taki, Inclusion and diversity leader at PwC.
Women's participation in the Gulf workplace is gathering pace
Female participation in the workforce across the region currently stands at between 20% to 40% for most countries, with the Gulf countries ranking highest and Egypt and Jordan lowest. More women work in Qatar than any other country in the region, at 60%, followed by Kuwait, the UAE and Bahrain. Jordan is the lowest.
That said, progress over the last two decades has been "momentous", says Jing Teow, a senior economist at PwC, with Qatar for example seeing a xx% rise in women participating in the workplace, from 1990 to 2019.
This is thanks to the fact that more women are more highly educated than ever before, and especially well represented in higher education in STEM disciplines. For example, between 34% (Egypt and Saudi Arabia) and 56% (Oman) of STEM graduates are women, a much higher proportion than in the US (22%) or Europe (34%).
The MENA region is also home to an increasing number of female entrepreneurs. In 2019, a study by ArabNet suggested that between 10-20% of startups across the region are led by women.
Teow describes today's young MENA women as a "pioneering generation" who are more likely than ever to go to work and remain in employment to fulfil their career ambitions. "They are highly educated and motivated, and are increasingly visible across the public and private sectors."
And more and more are making it to leadership roles and positions of power, as Forbes' list of the 200 most powerful women in the region shows, the most recent one dominated by women from the United Arab Emirates and Egypt.
Over the last few years, there has been a raft of women being appointed first-ever chief executives for companies across the region. Citigroup appointed Elissar Farah Antonios as the first woman to head the bank's MENA operations; UAE's largest bank First Abu Dhabi Bank named Hana Al Rostamani as its first female CEO; and Mirna Arif becomes the first woman in the Middle East to lead Microsoft, as country manager of Microsoft Egypt.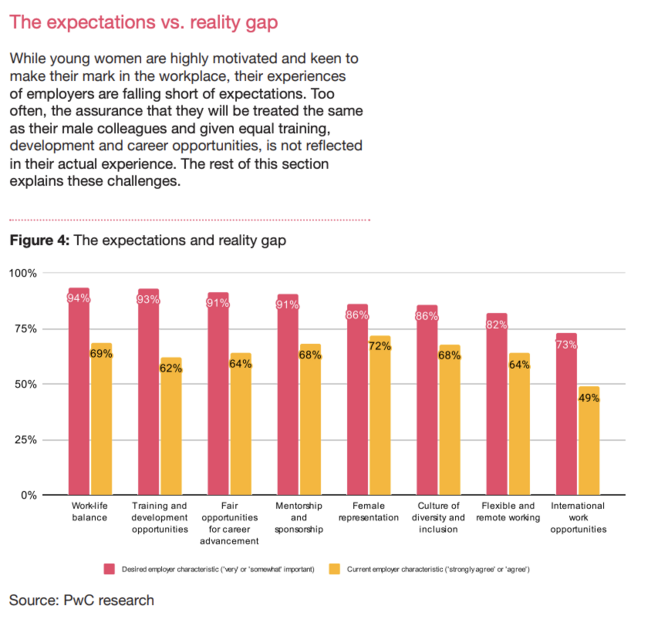 But social, economic and cultural persist making advancement difficult
While there has certainly been significant progress, It remains that the region is still not harnessing the potential of women to its max, with the Middle East delivering the lowest female labour force participation globally.
This does also mean that the region has the largest potential globally to add economic value.
Egypt and Jordan, the countries with the lowest participation rates and largest labour markets, will see the biggest percentage increase to their GDP, while the countries with the largest GDP – Saudi Arabia and the UAE – are likely to see their national economic output increase to record regional heights, growing nearly 40% and 20%, respectively, and contributing the most to the US$2 trillion milestone.
But while the economic potential is clear, the road to such parity is not, with social, economic and cultural barriers prolific in the region.
In particular, there is a clear 'expectations versus reality' gap, with young women facing a disconnect between their expectations and live experiences of employers, reveals a PwC survey on attitudes to work among 18 to 35 women across nine Middle East countries.
While nearly all (94%) women surveyed favoured 'work-life balance' along with 'training and development opportunities' as their most valued employer characteristics, just 62% said their employer provides these.
The offer of work-life balance is critical given that eight in 10 women in the region feel it's important to play a leading role in looking after their families. This means that to reach parity employers must build women-friendly female career paths including more personalised approaches for performance management, returning to the labour market, and flexible working.
Furthermore, many women in the region report not being offered equal training, development and career opportunities as their male counterparts, and while 86% of women believe they have the skills and experience to progress to the next level of their career, only two-thirds believe they can rise as far as they want with their current employer.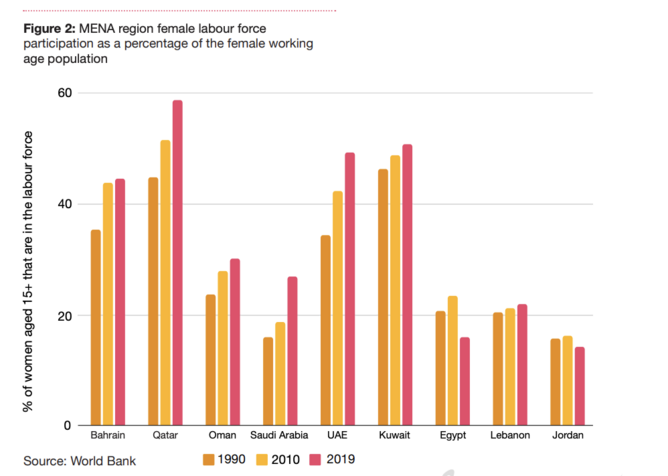 A collaborative approach from governments and employers is needed to attract women to workplace
To reap the economic benefits of parity in the workforce, employers need to make the workplace more accessible and attractive to women, therefore.
PwC recommends governments encourage employers to create a strategy that includes investing in skills, reinforcing supportive workplace cultures, embedding equitable workplace policies, respecting personal time and wellbeing, as well as developing metrics to actively track the progress in supporting female employees.
"Advancing women's careers requires a multi-party approach in order to any progress to be sustainable," says Teow. "Governments should continue to support women on a policy level, and companies should take a more proactive approach in creating workplace environments conducive to women's success."