Exclusive: Nameer Khan, Chairman of MENA Fintech Association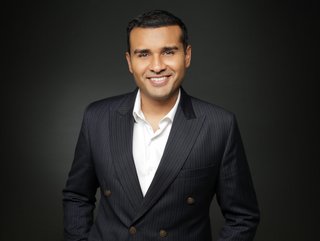 Nameer Khan
As the fintech landscape in the MENA region continues to scale, we catch up with Nameer Khan – the man empowering the industry's growth and success
What is your vision and what are your responsibilities?
My vision is to empower the fintech industry to grow and succeed through knowledge sharing, networking, and advocacy. The foundations of MFTA were laid in 2018 to create and promote a conducive environment for the fintech industry, be the sounding board for regulators, and be the voice of the fintech community.
Despite having full-time roles or being entrepreneurs, we all put in a tremendous effort to make this happen. We're proud to say that we started this effort in support with Abu Dhabi Global Market (ADGM), Dubai International Financial Centre (DIFC), Central Bank of UAE, Arab Monetary Fund and regional central banks and authorities, who we have been working with closely since our inception.
My responsibilities while also managing my entrepreneurial ventures is to lead the organisation and ensuring that we stay true to our four foundational pillars: advocating, education, empowering innovation, and collaboration. I'm proud to say that our efforts have paid off by seeing the fintech ecosystem grow organically, and today we're the 4th best global fintech body.
What inspires me most is the potential for fintech to drive sustainability and positive social impact. Our unwavering passion for green fintech innovation continues to inspire a brighter, sustainable, and prosperous future.
How would you describe the current landscape for fintechs in the region? Which countries are leading the way?
The fintech landscape in the MENA region is incredibly exciting with 700+ fintechs and growing, with several countries emerging as significant players in the industry. The MENA region has been experiencing impressive economic growth, and the UAE and Saudi Arabia are among the leading countries driving this trend. In 2022, the GDP growth rate in the MENA region reached 4%, and the UAE and Saudi Arabia have set ambitious goals to diversify their economies and become less reliant on oil revenue.

But let's look at some of the many opportunities. In payments, the region presents significant commercial opportunities for fintechs, with a large underbanked and unbanked population.

And for cross-border, the MENA region has a strong use case for more convenient and mature cross-border payment ecosystems. This is reflected in the remittance volume sent from MENA countries, where 80% of remittance is sent outside the region. Therefore, building a seamless and well-protected payment ecosystem within the region can provide a significant boost to the economy and promote financial inclusion.
The UAE is accelerating digital transformation in the financial services sector with the Financial Infrastructure Transformation Programme (FIT programme) launched by the Central Bank. The FIT programme includes nine initiatives such as the card domestic scheme, eKYC, Central Bank Digital Currency (CBDC), open finance, supervisory technology (SupTech), innovation hub, instant payments platform, financial cloud, and excellence & customer experience.
Meanwhile, Saudi Arabia has made significant strides in diversifying its economy, with a focus on developing sectors such as tourism, mining, and renewable energy. The Kingdom's Vision 2030 plan aims to transform the country into a hub for trade and investment, and has already attracted significant foreign investment.
Overall, the UAE and Saudi Arabia are leading the way in driving economic growth in the MENA region.
How does the MENA region compare to others – what are its strengths and weaknesses?
The MENA region's fintech industry is well-positioned for growth, with global fintech-as-a-service market size projected to reach US$949.49 billion by 2030, growing at a CAGR of 17.2%. The region has already seen significant fintech investments, with over US$819 million invested in the sector in the first half of 2022 alone. This presents an unprecedented opportunity for financial services providers in the Middle East, Africa, and South Asia (MEASA) region to redefine the industry's future, as they operate in an evolving landscape.
Several countries in the region are leading the way in terms of fintech investment, including the UAE and Saudi Arabia, which are among the top ten countries globally for fintech investment. The UAE, in particular, has established itself as a leading fintech hub, with a supportive regulatory environment, a growing fintech ecosystem, and a strong commitment to innovation and entrepreneurship. This has resulted in significant fintech investment in the country, including investments in several high-profile fintech startups.
Why should a fintech startup be located in the MENA region? Why is it attractive for fintechs?
The MENA region has established itself as an attractive destination for fintech startups due to the volume of commercial opportunities on offer. The region boasts a large and young population, with 60% of its population being under the age of 25 and a high smartphone penetration rate, potentially amenable to the adoption of mobile payment services.
Furthermore, the UAE has launched several initiatives designed to nurture entrepreneurship and support fintech startups. For example, the country has established several special economic zones with business-friendly laws, zero tax on business income and profits, and no restrictions on foreign exchange or capital repatriation. These measures have helped to attract incumbent international players and create strong potential network effects.
In addition to this, the UAE government has implemented several initiatives to support fintech startups, such as the Dubai Future District Fund to support seed-to-growth-stage tech startups. Similarly, the Abu Dhabi government has put in place several initiatives to create a favourable business environment for entrepreneurial talent and innovative businesses.
Overall, the MENA region provides a conducive environment for fintech startups to thrive, with significant commercial opportunities, a supportive regulatory environment, and access to funding and resources. As a result, several countries in the region, particularly the UAE, are emerging as leading fintech hubs globally, attracting investment and talent from around the world.
What is holding fintech back in the region, if anything?
The fintech industry in the MENA region has faced challenges due to the lack of uniformity in regulations across the region. However, there have been significant strides made towards creating a more developed regulatory environment, particularly in the area of stored value facility (SVF) licensing and operations.
Every country in the region and its Central Bank bears the responsibility of creating a healthy balance between customer protection, customer ease, ease of business, and having the right set of safeguards in place to create a seamless and well-protected payment ecosystem. The UAE's Central Bank, the Dubai International Financial Centre (DIFC), and Abu Dhabi Global Market (ADGM) have recently signed an agreement to collaborate over joint fintech initiatives and activities, demonstrating a willingness to promote innovation and develop the fintech community. Saudi Arabia Monetary Authority has been impressive with relatively clearer guidelines making it easier for fintechs to expand into the Kingdom.
With sustained regulatory support, we believe that the fintech industry in the MENA region has a bright future ahead.
What keeps you awake at night, and what gets you up in the morning?
Well, I'll tell you what doesn't keep me up at night - counting sheep! I sleep like a baby. But in all seriousness, what really drives me in life is my purpose and legacy – having humble beginnings. I want to make a positive impact on the world and leave it a better place than I found it.
So when I wake up in the morning, it's not just about going through the motions of the day. I think about what I can do to make a difference, whether it's through my work or personal life. And yeah, sometimes I think about what I would do if today was my last day – but let's hope it's not, because I've got a lot more to accomplish!
I believe that life is too short to not make a difference. So if I can go to bed at night knowing that I've done something to positively impact someone's life, then that's what truly makes me sleep well at night.
DID YOU KNOW?
Nameer is also founder and CEO of Fils, the region's leading sustainability-focused fintech, and has been recognised as the MENA's Future Fintech Leader by the Central Bank of the UAE for his outstanding contributions to industry-wide growth and collaboration.