Interview: Manuel Sandhofer, SVP and GM Europe at Nium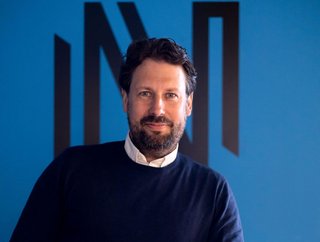 Manuel Sandhofer, SVP and General Manager Europe at Nium
Manuel Sandhofer, SVP and General Manager for Europe at Nium, explains how the fintech firm has been able to achieve such impressive growth
Over the past few years, Manuel Sandhofer has watched Nium evolve from a disruptive market entrant into the real-time global payment platform of choice for businesses across Europe.
Now, having joined the firm to become SVP and General Manager for Europe, he has been charged with leading growth in the region against the backdrop of a challenging macroeconomic environment.
"We are continuing to hire, enter new markets and expand our product suite," says Sandhofer. "The opportunity to spearhead this kind of growth alongside a very talented team is something I relish.
"As Nium's CEO and Founder, Prajit Nanu, recently announced, we have ambitions to IPO in 2025. My experience in scaling companies at speed, building and nurturing talented teams, and meeting the payments needs of global enterprise customers means I'm well prepared to take Nium on this exciting journey and sustain our growth long term."

A career in financial services
Sandhofer's career in financial services has spanned two decades and seen him working across Europe to realise the potential of innovative B2B payment solutions.
He first spent almost 10 years at UniCredit where he led enterprise transformation in online banking, before co-founding Optile, a Munich-based tech company concerned with streamlining payment acceptance processes for merchants worldwide.
"As a founder, I gained invaluable experience in building and nurturing talented teams, breaking into new markets and scaling an organisation from seed to acquisition," Sandhofer adds.
When Optile was acquired by Payoneer in 2019, Sandhofer took on a new challenge with the latter as SVP Sales and Partners, assisting in its transition from private to public company.
The German native moved to London with his family in 2021 before joining Nium in June of this year to head up a 150-strong team.
"Demand for instant, cross-border business payments is accelerating rapidly across the globe, but the reality is that existing systems are no longer up to the job," Sandhofer continues. "Today, businesses continue to face costly hidden fees, significant delays and uncertainty every time they send or collect an international payment via Swift or a wire transfer. What's more, these methods are only available to businesses using a select number of banks in a select number of countries across the globe.
"Nium was founded to solve this problem. We enable financial institutions, enterprise platforms and travel companies to unlock growth across borders with our global, real-time payments infrastructure. In practical terms, this means collecting, converting and disbursing funds around the world instantly to accounts, cards and wallets."
To date, Nium has issued more than 75 million virtual and physical cards worldwide and supports real-time payouts to at least 100 markets, with a particular focus on enabling corridors between Europe and emerging markets in Asia.
Nium growing from strength to strength
Nium's progress in recent times has been impressive, to say the least.
In the same week as Sandhofer's appointment, the firm reported surging year-on-year revenue, announced a new office in Amsterdam and was included in Forbes' Fintech 50 list for 2023.
Sandhofer believes there are three dominant reasons for Nium's growth in Europe.
He says: "Firstly, payments are becoming more critical than ever and are no longer perceived as just the cost of doing business, but a way to improve performance, deliver new products and services, and create new revenue streams. This is exacerbated by tough macroeconomic conditions, placing even more scrutiny on the bottom line and ways to remain competitive.
"Secondly, we are operating in a market that's ripe for disruption, in turn driving demand for new and innovative cross-border payment solutions. A recent survey by the Payments Association showed that legacy payment infrastructure was ranked as the number one barrier to business improvement among industry respondents. What makes my new role at Nium so exciting is that we've only just reached the tip of the iceberg when it comes to the real-time B2B payments opportunity in Europe."
The third explanation provided by Sandhofer is the strategic vision set out by Nanu, which has continuously enabled his business to capitalise on gaps in the market.
As a remittance provider from day one, Nium is now licensed in 12 global jurisdictions and partners with reputable financial institutions to extend its coverage and scope for customers.
"In particular, our coverage in emerging markets across APAC has been key for global businesses in Europe looking to capitalise on new growth opportunities," adds Sandhofer.
Europe a crucial market for fintech
Sandhofer sees Europe as a crucial market for both Nium and the fintech industry as a whole.
Nium currently manages more than US$12 billion in annual transaction volume in Europe out of US$25bn globally; European revenue doubled last year and is expected to double again in 2023, while there are plans to employ 50 more staff members within the next few months.
Europe has been a champion of the fintech industry for the last decade," Sandhofer goes on. "Its progressive approach to regulation, encouraging cross-industry collaboration and interoperability, has allowed innovation to thrive.
"A global footprint is essential to the very nature of the problem we are solving. The more markets we can facilitate cross-border payments to and from, the more we can help our customers unlock global growth. To achieve that, you need local talent, expertise and licences on the ground.
"Having a team that comes from a diverse range of backgrounds and cultures cannot be understated as a key ingredient for success."
******
For more business insights, check out the latest edition of Business Chief Middle East & Africa and be sure to follow us on LinkedIn and Twitter.
You may also be interested in the Business Chief US website.
Please also check out our upcoming event – Sustainability LIVE in London on September 6-7, 2023.
BizClik is a global provider of B2B digital media platforms that cover executive communities for CEOs, CFOs and CMOs, as well as leaders in Sustainability, Procurement & Supply Chain, Technology & AI, Cyber, FinTech & InsurTech. We also cover industries including Manufacturing, Mining, Energy, EV, Construction, Healthcare and Food & Drink.
BizClik, based in London, Dubai and New York, offers services such as content creation, advertising and sponsorship solutions, webinars and events.