18 must-attend Middle East events for business leaders 2023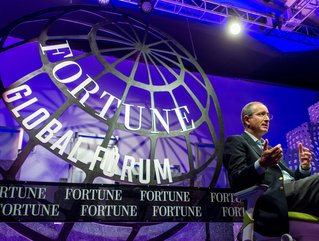 Fortune Global Forum will make its Middle East debut later this year
From investment to cybersecurity, sustainability to HR, marketing to the metaverse – here are 18 Middle East-based business events to know about this year
1
May 8-10
Abu Dhabi
The Annual Investment Meeting, the world's leading platform for foreign direct investment, is set to attract 20,000 participants and over 500 exhibitors from more than 170 countries when it takes to the Abu Dhabi stage next month. This comes as the emirate focuses on attracting more foreign direct investment and diversifying its economy away from oil.
The meeting delivers various investment tracks, with a focus on everything from unicorn investment to future cities, delivering sessions around themes such as mitigating global risk in your portfolio and integrating innovative technologies in FDI to increase value. There are also regional, and destination focus tracks, delivering forums focused on Africa, the Middle East, ASEAN, and Latin America, as well as individual countries, including Namibia and Cambodia; and industry focused forums, including for tourism (UNWTO) and advanced manufacturing investment (UNIDO).
Among events, Deloitte's future cities' workshop and Global Data's session on using data and digital tools to create new opportunities for FDI attraction, are not to be missed.
2
May 8-9

Madinat Jumeirah, Dubai, UAE​​​​​​​

Setting the standard for financial innovation in the region, and consolidating Dubai as a rising FinTech hub, this thought-leadership-driven business-focused event will once more take a deep dive into the latest challenges and technology trends in Dubai's financial services sector. Taking place over two days, in Dubai, the summit will connect global fintech experts, tech innovators, and startups with more than 5,000 C-Suite leaders (from CFOs and CEOs to CTOs, Heads of Business Transformation and Chief Digital Officers) and over 1,000 fintech investors.
Gain insight into the impact of fintech on organisations, hear from global thought leaders on the best practices in fintech-based applications, and interactive discussions and debates with some of the greatest minds in fintech with topics including regulation and policymaking, crypto and Web3, ESG, startup and investment, embedded finance, digital payments, and the future of fintech.
Among the more than 120 prestigious speakers are Bill Winters, Group CEO of Standard Chartered, Group CEO; Piyush Gupta, Group CEO of DBS Bank; Jenny Johnson, CEO, Franklin Templeton; HE Rasheed Mohammed Al Maraj, Govenor of the Central Bank of Bahrain; Jonathan Larsen, Chief Innovation Officer of Ping An Group; Mudassir Sheikha, CEO of UAE's biggest unicorn Careem; as well as leading global payment innovation leaders from JPMorgan, Oliver Wyman and Julius Baer, among others.
3
Abu Dhabi Energy Centre
May 10-11
Abu Dhabi will stage a brand-new forum, UAE Climate Tech, in May to address the urgent need to decarbonise at-scale and deliver climate action. Organised by the Ministry of Industry and Advanced Technology, and in partnership with ADNOC and Masdar, the event comes ahead of COP28, scheduled to be held later this year in the UAE. HE Dr Sultan Al Jaber, Group CEO of ADNOC and COP President will deliver the keynote speech.
Building on the UAE's legacy of investment in climate action, including ADNOC's US$15bn allocation to low-carbon solutions, the forum will convene 1,000 global CEOs, experts, academics, tech leaders, investors, disruptors, and policymakers to discuss collaboration on disruptive innovations and economic opportunities in accelerating decarbonisation across all sectors.
As well as showcasing an array of technologies including carbon capture, AI, robotics, digitalisation, hydrogen, alternative fuels and new and low-carbon energy solutions for oil and gas, from some 60-100 companies, the event will deliver a host of panels, discussing everything from how technology can unlock the energy trilemma, to how advances in AI and data analytics will reshape the global energy and industry landscape.
4
May 22
Courtyard by Marriott, Kuwait City
According to IDC research, cybersecurity metrics are now the number-one KPIs for measuring the performance of IT teams in the Middle East region, with predictions that spending on cybersecurity across the region will top US$5bn by 2024. This is the starting point for IDC's Kuwait CIO Summit 2023, a one-day event titled Enabling the Digital Economy's Leaders.
The event will bring together more than 150 of the country's foremost IT and telecoms leaders, digital government pioneers, digital regulators and authorities, and industry thought leaders to examine the current state of the digital economy, assess its ongoing impact on citizens, customers, employees, and operations, address the key challenges that need to overcome, and outline proven best practices and strategies for driving future success. Among key topics to be discussed is the impact of sustainability on technology vendor, effective hybrid cloud deployment and charting a data-driven digital strategy.
The speaker stage will play host to CTOs and CIOs from companies such as Ooredoo Kuwait, the Capital Markets Authority, Gulf Bank, Ahli United Bank, KIB, as well as hosting a presentation by the world's first officially recognised human cyborg, Neil Harbisson, who will serve up his exclusive insights into how technology can be leveraged to overcome some of the obstacles and disabilities that humans face.
5
May 17-18

Jumeirah Emirates Towers, Dubai, UAE​​​​​​​

With the banking and financial services industry in the MENA region accelerating advancement of digital maturity at a rate of knots, the 14th edition of the Middle East Banking Innovation Summit (MEBIS) is a must-attend event for banking leaders.
Renowned as the most influential banking technology event in the region, MEBIS brings together more than 400 senior bankers from across MENA to explore advances in banking, fintech, network and drive business conversations.
The event, which will take place over two days in Dubai, will play host to everything from educational case studies and interactive panel sessions to keynote presentations and fireside chats, and cover the industry's most disruptive topics, including cloud banking as the game changer for next-gen banking, the building of digital banking multichannel solution platforms, and moving beyond the opti-channel world.
Among the more than 40 speakers at the event are executives from the region's leading banks, including the CEO of Invest Bank UAE, Head of Digital at Emirates NBD, Head of Governance at First Abu Dhabi Bank, and Group Chief Customer Officer at RAKBANK.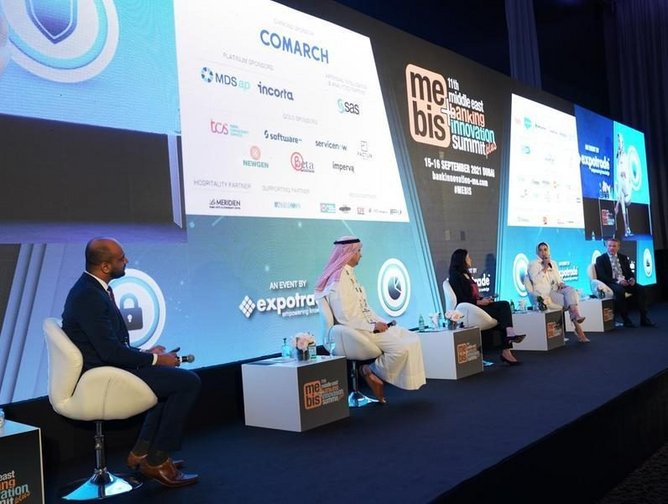 Middle East Banking Innovation Summit (MEBIS)
6
June 2023
Saudi Arabia
The World Metaverse Show is a dedicated initiative designed to connect global Metaverse experts and tech providers with the C-suite, technology decision-makers and government leaders, helping business leaders understand what they can gain from this emerging technology.
As well as hearing from global experts on the best practices surrounding the scope and scale of the metaverse and learning from early adopters and organisations as to what strategies are working, visitors can exchange ideas with some of the greatest minds in the space. Topics of discussion will include framework and policymaking, adoption benefit enterprises, cybersecurity in the metaverse, and the rules of brand marketing in this space.
Among previous prestigious speakers is Beverly Rider, CCO for Tonomus, NEOM's digital arm; Craig Hughes, VP of Architecture for Emirates NBD; Glen Thomas, Head of Technology at Grant Thornton UAE; and Nick Vinckier, Head of Corporate Innovation at Chalhoub Group.
This show will also take place in Dubai, from October 5-6.
7
June 14-15
Dubai
This summit, now in its 19th edition, will bring together more than 200 C-level executives, directors, and heads of technology to discuss innovation technology solutions that will fully exploit the potential of Web 3.0, AI, 6G, Metaverse, Blockchain and Cybersecurity.
Aligning itself with the national goals of the UAE government, this summit is curated to tech experts to identify critical technologies and approaches needed to make more informed business decisions, improve operational efficiency, improve customer engagement and drive digital culture at the enterprise level.
Themed 'Decoding barriers to pave the way for UAE's digital future' this is the ideal platform to build industry defining strategic partnerships, and address critical business challenges, this summit will focus on knowledge transfer and capacity building to help accelerate the UAE's technology revolution.
8
October 2-5
Abu Dhabi National Exhibition Centre
ADIPEC, the world's largest and most inclusive gathering for energy industry professionals will take place later this year in Abu Dhabi. Hosted by ADNOC, this crucial energy event will convene more than 2,200 exhibiting companies, 160,000 attendees, and 54 IOCs, IOCs and IECs (from Shell to ExxonMobil to ADNOC), to discover and discuss energy policies, technologies and solutions.
In addition to the exhibition, ADIPEC will host specialised zones, including the decarbonisation zone, smart manufacturing zone and digitalisation in energy zone, enabling the industry to strengthen existing business partnerships.
More than 1,500 ministers, CEOs, policymakers and influences will provide strategic insights across nine conferences and 350 conference sessions on the latest and most exciting forms of energy technology and solutions.
9
October 15-18

Dubai Harbour, UAE

Where better for the Future Blockchain Summit to take place than Dubai, the world's second largest crypto hub. Known as the MENA region's most immersive large-scale blockchain event, this four-day event is being revamped with a new concept designed to empower the change-makers and inspire the disruptors of the Web 3.0, blockchain, crypto, NFT, metaverse and gaming community.
Over four days, industry leaders can leverage numerous networking opportunities, gain insights from a power-packed agenda, pitch for growth funding in the Supernova Challenge, and become experts in an array of Academic Masterclasses.
Topics of discussion will include the rise of digital fashion in the metaverse, policymaking, redefining the rules of marketing, and NFTs as the optimal currency, delivered by a prestigious lineup of international speakers, including Abdulla Al Ashram, Group CEO, Emirates Post Group; Sebastien Borget, COO, The Sandbox; Alex Chehade, GM UAE, Binance MENA; Afzal Ibrahim, Head of Fintech, Emirates NBD; and Yat Siu, Co-founder, Animoca Brands.
Alongside the main event are three co-located events, including Marketing Mania, designed for marketing professionals who want to discover the latest tech and strategies to up their marketing game; and Fintech Surge, an event for global fintech leaders to discover the industry's biggest tech revolutions and hear from the leaders in fintech strategies in the region.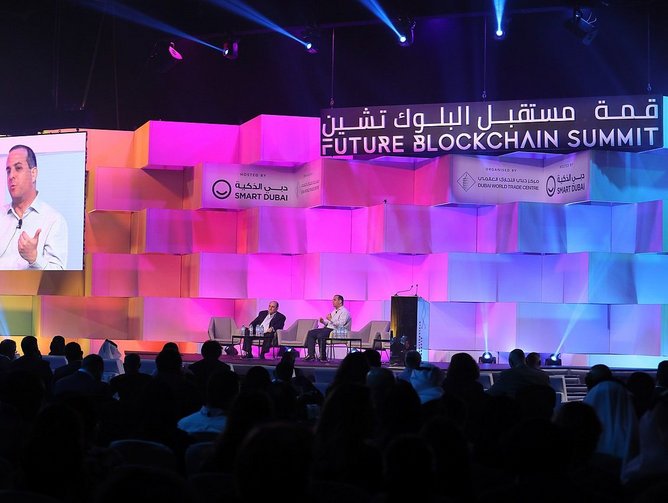 Future Blockchain Summit 2023
10
October 11-12
Dubai, UAE
Designed to help marketers succeed in a rapidly evolving digital world, this CMO-focused event brings together innovators, senior marketers and branders, business leaders, and digital executives from the world's leading companies – Diageo, Amazon, Netflix, PwC, Shell, Unilever, Citi, Coca-Cola, and Samsung, among many others – to learn and leverage digital, mobile, and social media marketing.
Both in-person in Dubai and virtual, the summit offers two jam-packed days of keynotes, case study presentations and strategy sessions delivering the latest trends, practical solutions strategy and best practices on everything from conversational marketing and growth hacking, to geo-targeting, mobile marketing, SEO, social commerce, web analytics and user-generated content.
Hear stories from businesses that have successfully implemented digital marketing solutions, and gain insight from the latest thought leaders, with past speakers including Meta's Lucy Hall; TikTok's Anny Havercroft; Microsoft's Tina Aird; Facebook's Nadia Tan; Hubspot's Scott Brinker; Accenture's Asma Shabab; and Paypal's Sonal Shah.
11
October 16-20
Dubai World Trade Centre
As the world's biggest, most inclusive tech and startup event, GITEX Global needs little introduction. Following a record-breaking edition in 2022, which attracted more than 170,000 visitors and generated AED2.6bn in economic output, the show is back for its 43rd edition later this year.
The Dubai-based show will play host to the world's most advanced companies, from Huawei, Microsoft and ByteDance, to e&, Binance and Tencent, who will unveil new products and solutions with diverse industry applications, while some of the world's best minds from the world of business, government, and academia, will present case studies, showcase ideas, and discuss the latest trends.
Past prestigious speakers include Dr Tian Qi, Chief AI Scientist, Huawei Cloud; Angelika Gifford, VP EMEA for Meta; Eugene Kaspersky, CEO, Kapersky; H.E. Dr. Mohamed Al-Kuwaiti, Head of Cyber Security for the UAE Government; Kian Mossanen, CIO for Siemens Energy; and Dr Brian Gu, President of Xpeng.
Business leaders can connect with more than 5,000 companies and over 250 government entities, as well as discover the most inspiring insights across 11 different conference tracks, including cybersecurity, future mobility, fintech, energy, web 3.0, telecom and 6G, digital cities, and edtech. This year, the big focus will be AI, bringing together the world's leading tech inventors, researchers and developers to supercharge the global race for AI supremacy.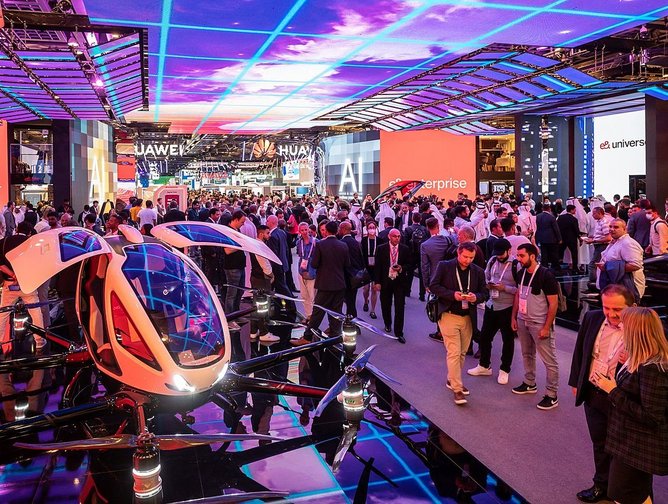 GITEX Global 2023
12
October 16-20
Abu Dhabi
Recognised by governments and business leaders as the pre-eminent global gathering for investment partnership and policymaking, the UN Conference on Trade and Development's World Investment Forum provides a platform for dialogue among CEOs of global firms, family businesses, impact investors, sovereign wealth fund managers, policymakers, and entrepreneurs on emerging and key issues related to investing for sustainable development.
This, the 8th forum, taking place immediately ahead of global talks on climate change at Dubai-hosted Cop28, is set to be jam-packed with insightful events, impactful initiatives, and innovation solutions to today's investment challenges and will include a focused track on promoting climate finance and investment.
As well as meeting with the global investment community, the five-day forum offers the chance to get a better understanding of the investment policy landscape, learn about the latest methods and tools for investment facilitation, and be part of the debate on sustainable finance and investment rules.
13
October 18-19

Sofitel Dubai Downtown, Dubai, UAE

Taking place over two days, the 13th annual strategic HR MENA Summit will gather HR professionals, including board members, C-level executives, Directors and heads of departments from across numerous industries, including banking, retail, aviation, hospitality, pharma, insurance, telecom and automotive, to share best HR practices and discuss the latest trends and innovations shaping the industry in the MENA region.
Among topics up for discussion are talent acquisition, HR systems, compensation, development and rewards, HR and corporate services, governance, workforce management, HR operations people and culture, and organisational effectiveness.
Past speakers have included Esraa Al Sharief, Chief People Officer at IKEA; Nancy Shaker, Multi-Property HR Director at Marriott International; Mohammad Al-Fawazi, CHRO for Tabuk Pharmaceuticals and Nizar Darweesh, Chief Human Capital Officer for Alhokair Fashion Retail.
14
Women Leaders Summit 2023
October 24-25
Dubai
Now in its second year, this annual summit brings together more than 2350 senior-level female achievers – from CEOs to entrepreneurs, Managing Directors to leaders in DEI to share their struggles, journey, stories, and successes with other inspiring women.

Expect a stellar lineup of speakers, thought leaders and disruptors who will share their success stories and discover dedicated networking opportunities to build and expand business relationships.

Among speakers at this year's event are Malavika Vaadan, MD of The Hive; Safaa Al-Majthoub, director of digital health center of excellence; Natalia Geashchenko, MD, BCG Middle East; Dania Daoud, Director, Credit Suisse; Divya Gokulnath, Co-founder of Byju's; and Faiza Al Harthi, Head of Energy, Oman Vision 2040.
15
November 8-9

Venue: TBA

Designed in partnership with CFOs and finance directors from some of the world's most innovative companies, World Finance Forum is uniquely positioned to give business leaders the tools they need to drive growth.
Over two days, more than 150 finance executives will convene to discuss everything from the changing finance skillset of a CFO, to what the finance function will look like in 10 years' time.
Among the more than 20 insightful sessions planned are inspiring talks on maximising the ROI of digital transformation, spearheading technology adoption and profitable growth, capitalising on data democratisation, and building high-performing teams. Hear from leading regional CFOs including from Honeywell, Maersk, Fixos, Uber, Bayt.com, and Splash.
16
November 27-29
Abu Dhabi
Taking place for the first time in the MENA region, the 2023 Fortune Global Forum will take to the Abu Dhabi stage for a three-day event later this year. Held under the theme, 'A New Era for Business', the forum will address global agendas including market and trade dynamics, geopolitical tides, emerging technologies, and talent, as well as workplace shifts, climate risk, and consumer trends.
According to Alan Murray, Fortune CEO, "the world is on the cusp of a new era of globalisation, requiring Fortune 500 companies to rethink their global footprints", adding that Abu Dhabi's location, climate, culture, infrastructure and other assets make it a "top contender for business operations".
Launched in 1995, the Fortune Global Forum has established itself as a prime global platform for leaders, chairpersons, presidents, and CEOs of the world's largest companies, including the Fortune Global 500TM, to discuss trends and factors shaping the global economy and explore cooperation and mutual investments.
Participants in previous Fortune Global Forums have included heads of state including former U.S. Presidents Bill Clinton and George H.W. Bush, and Canadian Prime Minister Justin Trudeau; and company chairmen and CEOs including: Jamie Dimon of J.P. Morgan Chase; Ginni Rometty of IBM; Robert Iger of The Walt Disney Company; Alex Gorsky of Johnson & Johnson; Ajay Banga of Mastercard Inc.; Ma Yun of Alibaba; Frederick W. Smith of FedEx; Kai-Fu Lee of Sinovation Ventures; and Carlos Brito of Anheuser-Busch InBev.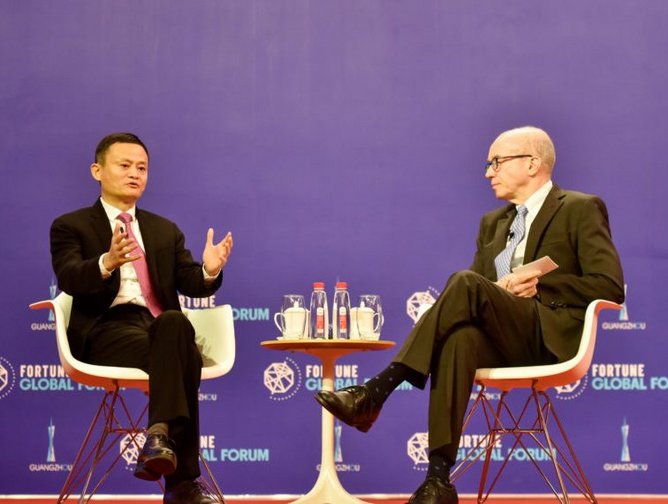 Fortune Global Forum 2019
17
30 Nov – 12 Dec
Expo City Dubai, UAE
COP28 UAE will be a milestone moment when the first Global Stocktake (GST) will provide a comprehensive assessment of progress since adopting the Paris Agreement, helping to align efforts on climate action, including measures that need to be put in place to bridge the gaps in progress. And the UAE is uniquely positioned to build bridges and foster consensus to accelerate inclusive climate progress.
As Dr. Sultan Ahmed Al Jaber, the President-Designate for COP28 UAE puts it: "Together, we will prioritise efforts to accelerate emissions reductions through a pragmatic energy transition, reform land use, and transform food systems.
Taking place at Expo City Dubai, the conference is segregated into the Blue Zone for delegates and the Green Zone for civil society and is expected to convene more than 70,000 participants, including heads of state, government officials, industry leaders, academics, and representatives from civil society organisations. There will be formal negotiations, as well as panel discussions, speaking events and cultural events across the two weeks of the conference.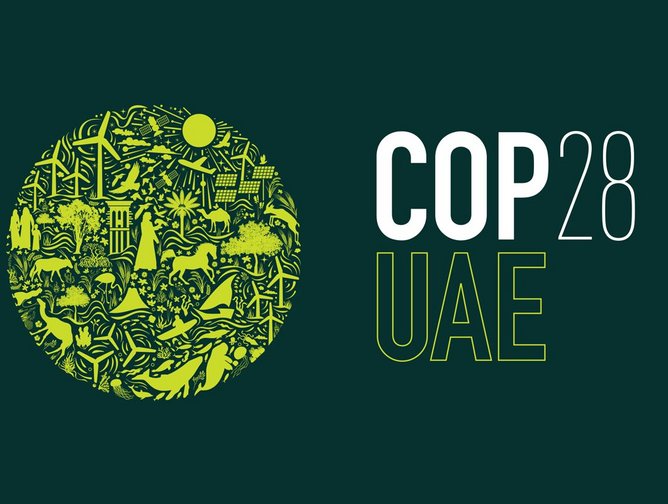 COP28 UAE
18
December 5-6
Mandarin Oriental Jumeira, Dubai
A firm fixture in the calendar of the most prominent and influential families in the region, the Middle East Family Office Investment Summit will take to the Dubai stage for its tenth edition in December.
Organised by the Alea Global Group, a family office with a long and prestigious history in the region, the event will convene more than 1,000 family offices across five regions, along with hundreds of service providers, and some 600 speakers for a packed two-day programme that will cover the latest topics impacting family businesses.
Previous event speakers include executives from the region's leading family businesses, including Khlood Aldukheil, CEO of Erteqa Financial Company in KSA; Abdulla Al Gurg, Executive Chairman of Abdulla Al Gurg Global investments UAE; Mohammed Bin Hendi, Deputy Chairman of BinHendi Enterprises in the UAE; Yasser Al Barami, CEO of Oman's Mubbadrah Investment firm; and Bader Al Sayer, Director of Kuwait's Al-Sayer Group Holding.
Saudi Arabia will host the 42nd edition of the Global Real Estate Summit – FIABCI Global Leadership Summit – next December in Riyadh, a move that could help the country's rising property sector to further gain global prominence.