All hail the Super App as e& invests US$400m in Careem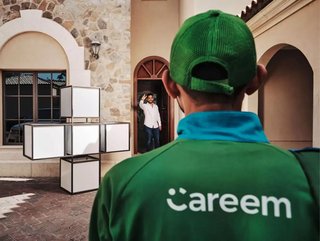 Careem 'Captains' have become a familiar sight in the Middle East
Technology group e&, formerly Etisalat, has invested US$400 million for a majority stake in Careem as it aims to become the first Super App in Middle East
An "everything app" serving customers in the Middle East may be a step closer after Abu Dhabi-based technology group e& acquired a majority stake in Careem.
Careem was founded in 2012 with a mission to improve mobility in the region. Since then, it has grown from a ride-hailing app to become the region's first billion-dollar startup and genuine super app.
Careem operates in over 80 cities across 10 countries in the Middle East, North Africa, and South Asia, and was acquired by Uber Technologies for US$3.1 billion in January 2020.
Since then, Careem has expanded its repertoire significantly, and while it is still the first choice for catching a taxi, it is also a go-to for groceries, food deliveries and seamless payments.
The US$400 million investment from e& is for Careem's Super App spinout – the ride-hailing side of the business will remain fully owned by Uber and remain on the existing app alongside more than a dozen services from car rental to domestic cleaning.
The investment – as predicted in Business Chief last week – will allow Careem to accelerate its ambitious vision to create the first "everything app" serving customers across the Middle East. Careem says it expects significant synergies with e& and anticipates benefiting from its large customer base.
Founded in 1976, Etisalat made its name as the leading telecommunications company in the UAE and emerging markets. In February 2022, Etisalat rebranded as e& to better reflect the nature and direction of its ambitions.
This investment in Careem is in line with e&'s strategic ambitions to scale up consumer digital offerings and accelerate its transformation to a global technology and investments group. e& will leverage the Careem Super App to boost the growth of its consumer digital services, including the expansion of e& life's fintech vertical, e& money.
Careem partners with Uber and e& to deliver Super App

"Super Apps have catalysed the economic, social, and cultural growth of emerging markets today," said Hatem Dowidar, Group CEO, e&.
"The Careem Super App is a digital native that has built a rapidly growing payment, food, and grocery delivery network, and a platform for other digital businesses to scale from. The shared vision between e& and Careem is exciting, we believe that together we'll be able to enhance our impact across different markets in the region while pushing the boundaries of customer experience."
Careem CEO and co-founder Mudassir Sheikha added: "The opportunity to use technology to leapfrog the lives of people in the region is enormous. Uber has been an incredible partner over the last three years as we expanded our mission to simplify the lives of people with everyday services beyond ride-hailing.
"We are excited to bring e& into the family. Their passion for uplifting the region and the synergies across their portfolio is extremely valuable. With two strong partners in e& and Uber, I have no doubt that we will build the preeminent technology platform of the region."
The deal is subject to regulatory approvals, but there seems no stopping the rise of the region's Super App.