e& commits to the UN Women's Empowerment Principles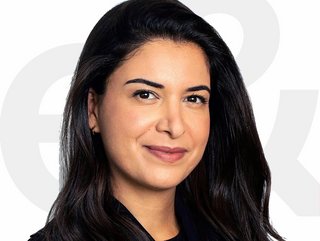 Dena Al Mansoori, Group Chief HR Officer, e&
UAE-based technology leader e& commits to greater gender equality in the workplace by adopting United Nations principles
Technology and investment group e& has committed to the United Nations' Women's Empowerment Principles (WEPs) to further enhance gender equality in the workplace.
Established by the UN Global Compact and UN Women, the WEPs is a set of seven principles that build on international labour and human rights standards and recognise corporate responsibility in these areas.
"By signing the Women's Empowerment Principles, we are reaffirming our commitment to achieving gender equality in a tangible way," said Hatem Dowidar, Group CEO, e&, who was also named as one of the Top 10 best-performing CEOs in the UAE by Business Chief.
"Throughout our transformation journey as a global technology and investment group, we have sought to create business practices that empower women, positively impact societies, and address gender disparities.
"It is a great initiative to empower women locally, regionally, and globally. Supporting the UN initiative underscores our commitment to enacting real change."
The seven Women's Empowerment Principles are:
Principle 1: Establish high-level corporate leadership for gender equality
Principle 2: Treat all women and men fairly at work – respect and support human rights and nondiscrimination
Principle 3: Ensure the health, safety and wellbeing of all women and men workers
Principle 4: Promote education, training and professional development for women
Principle 5: Implement enterprise development, supply chain and marketing practices that empower women
Principle 6: Promote equality through community initiatives and advocacy
Principle 7: Measure and publicly report on progress to achieve gender equality
Tech giant e& making solid progress on its DEI initiatives
e& has already made significant progress in its DEI efforts.
"Creating a diverse, equitable, and inclusive workplace is not just the right thing to do, but also the right decision for the success of our company," said Dena Al Mansoori, Group Chief HR Officer, e&.
"A culture that empowers and provides opportunities for our people leads to greater engagement and productivity while also amplifying the sense of belonging."
Since 2021, the group says its female workforce has grown by around 7%. When it comes to AI graduates, 79% of hires in 2021 and 2022 were female, as e& also strives to hire more Emirati female talent – especially from remote areas.
e& is one of the world's leading technology and investment groups, with consolidated net profit of AED10 billion (US$2.7 billion) in 2022.
The company was founded in Abu Dhabi in 1976 and made its name as the telecommunications giant Etisalat before rebranding as e& last year. Business pillars now include etisalat by e&, e& international, e& life, e& enterprise, and e& capital.
Speaking about the rebrand, Sheikh Mansour Bin Zayed Al Nahyan, Deputy Prime Minister of the UAE and Minister of Presidential Affairs, said: "The transformation of e& from a telecom company founded more than four decades ago in the UAE into a global influence in digitalisation highlights its role in upholding the UAE's sustainable economic development and diversification plans."