Top 10 best-performing CEOs in the United Arab Emirates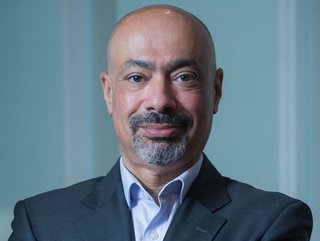 Hatem Dowidar, Group CEO, e&
Heading up the UAE's largest companies, these 10 high-performing chief executives are among the region's most skilled strategists and inspiring visionaries
From leaders in energy to banks, telecoms to real estate, these 10 CEOs helm the UAE's best-performing companies by market cap.
Here's what they do and how they've done it.
1
CEO
International Holding Company (IHC)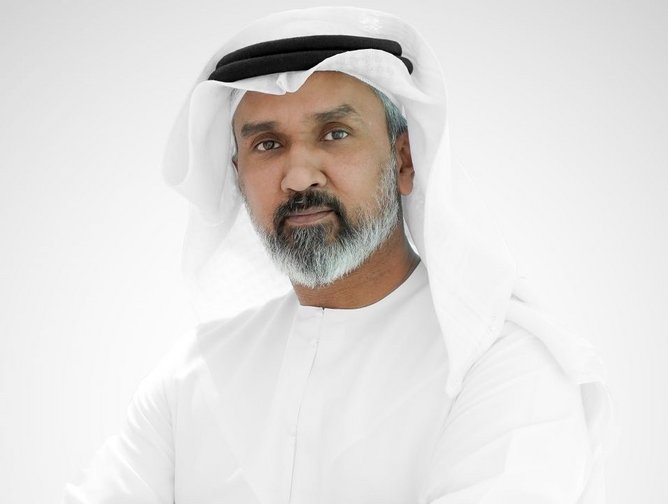 Syed Baser Shueb, CEO, International Holding Company (IHC)
Since 2019, Syed Baser Shueb has served as CEO and Managing Director of International Holding Company (IHC), the UAE's most valuable listed firm.
Under his leadership, the conglomerate has gone from being little known in 2019 – as a company running fish farms and food and real estate businesses employing just 40 people – to the Arab world's second-most valuable company with a market cap of US$235.94bn and one of the Middle East's best-performing stocks. The Group has listed eight subsidiaries and invested billions of dollars into other companies.
Revenues have surged, with profits jumping 78% to a record US$8.9bn in 2022, driven by growth across its subsidiaries (Alpha Dhabi Holding and Multiply Holding) along with the group's strategic acquisitions. The company invested US$2bn into green-focused companies under the Adani Group, extending its in India and Africa, and expanded into Latin America with an investment in Lulo Bank. And IHC's total assets have expanded from US$215m at the end of 2018 to US$54bn in the third quarter of 2022.
Ranked ninth on Forbes' top 100 CEOs in the Middle East in 2022, Shueb has other roles too. Since 2000, he has been Group CEO of the PAL Group of Companies, which owns 59% of IHC, and which has 20 different operating businesses, including PAL Cooling, a private district cooling company that is one of the key players in the UAE's utilities services sector.
Shueb started out as a network engineer with the Royal Group in Abu Dhabi, before becoming a co-founder and CEO of PAL Technology, which became the PAL Group of Companies in 2008. Over the next two decades, PAL Group and Royal Group created, acquired, and merged a complex network of related companies.
2
Group CEO
TAQA Group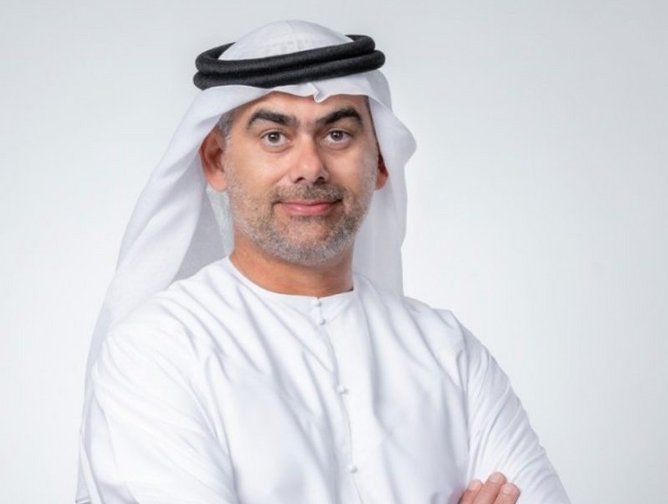 Jasim Husain Thabet, Group CEO, TAQA Group
Since July 2020, Jasim Husain Thabet has held the Group CEO and Managing Director role at Abu Dhabi National Energy Company (TAQA), one of the largest integrated utilities in the EMEA region with operations across 11 countries and with a market cap of US$100.11bn.
Under his leadership, TAQA is becoming a champion of low carbon power and water for Abu Dhabi and beyond, as part of its 2030 strategy, and is developing a green finance framework. Last year, TAQA, together with Emirates Water and Electricity Company, raised US$700.8m through its first green bond, with plans this year to issue more. The company also acquired a 43% controlling stake in Masdar's renewables business, and also recently forayed into the EV business, forming a joint venture (E2GO) with ADNOC Distribution to build and operate EV infrastructure in Abu Dhabi.
An energy industry veteran with more than two decades of experience, Thabet previously served as CEO and MD of Abu Dhabi Power Corporation, where he leveraged the company's portfolio of assets throughout the value-chain to support the transformation of the power and water sector in the UAE.
He also served as CEO of the National Central Cooling Company PJSC (Tabreed), where he drove capacity expansion and revenue growth, and served as VP for Mubadala Development Company.
He sits on the board of Abu Dhabi Chamber of Commerce and Industry, Etihad Aviation Group, Abu Dhabi Ports and Masdar, and has a degree in mechanical engineering.
3
Group CEO
e&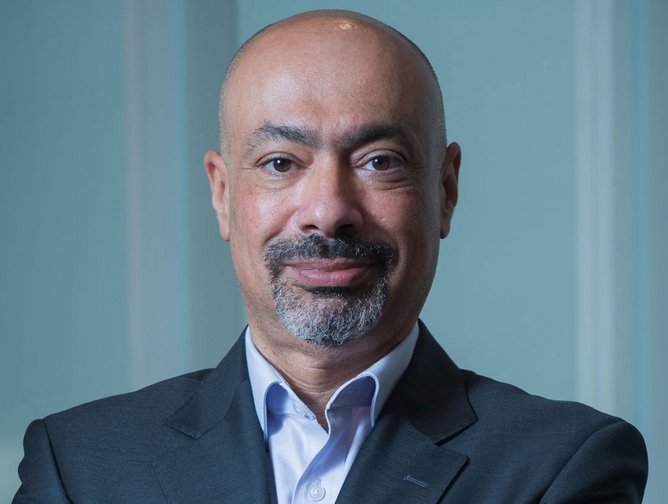 Hatem Dowidar, Group CEO, e&
Since taking the helm of e& (formerly Etisalat Group), the world's strongest telecoms brand, and the biggest telecom group in the region with a market cap of US$54.84bn, Hatem has spearheaded several ground-breaking strategic programmes that have propelled the company's business growth to new heights, as it transformed into a global technology and investment company.
Under his tenure, since 2020, the company has become the most valuable listed telecoms service provider in the GCC region, and has entered into exciting partnerships with global industry players like Microsoft and Meta.
Known for being a skilled strategist and visionary, Egyptian national Hatem has more than three decades of experience in multinational companies, 25 years of these within the telecoms industry.
He joined the Etisalat Group in 2015 as Group COO, relocating from London where he was Chief of Staff for the Vodafone Group, before being promoted to CEO of Etisalat International the following year, and then becoming Acting CEO in 2020.
Prior to joining e&, Hatem spent 16 years at Vodafone, where he has a long track record of successes in various leadership roles, including as CEO of Vodafone Egypt, CEO of Vodafone Malta, and CEO of Partner Markets. He kicked off his career in AEG/Deutsche Aerospace in Egypt, before moving into marketing at P&G.
He is a board member of Maroc Telecom, Eitsalat Misr, and Abu Dhabi Chamber of Commerce and Industry, and has an MBA from the American University in Cairo.
4
Hana Al Rostamani
Group CEO
First Abu Dhabi Bank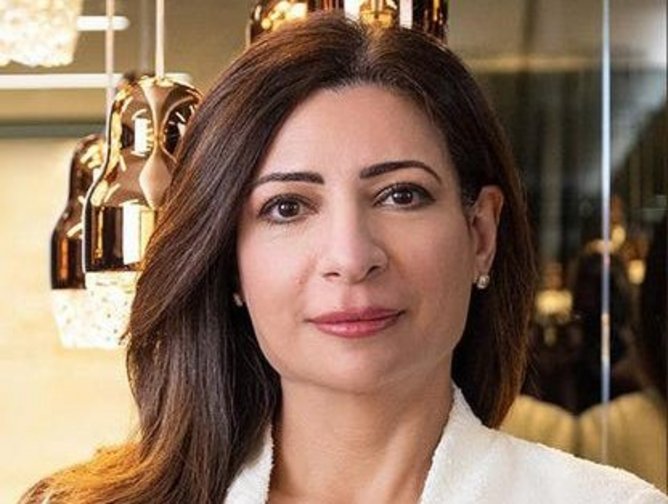 Hana Al Rostamani, Group CEO, First Abu Dhabi Bank
Not only is Hana Al Rostamani the first female CEO in the history of First Abu Dhabi Bank, the UAE'S largest with a market cap of US$39.35bn and more than US$300bn in total assets, but she is the first female leader of a bank in the UAE.
Since taking the helm of FAB in 2021, Hana has become recognised for being a change leader, focused on embedding a culture driven by innovation, DEI.
Credited with first-place ranking in Forbes Middle East's list of the region's most powerful businesswomen, UAE national Hana has more than 25 years of experience in banking and financial services. Prior to becoming FAB CEO in 2021, she held numerous senior leadership roles at FAB, including most recently as Deputy Group CEO, and before that, Group Head of Personal Banking, responsible for leading the transformation of FAB's consumer bank, instilling a customer and digital-first mindset.
And prior to FAB, Hana held various roles at First Gulf Bank, Citibank, and AW Rostamani Group. She is Chair of the Global Council on the Sustainable Development Goals and is a board member of the Institute of International finance, the International Institute for management Development.
5
CEO
Borouge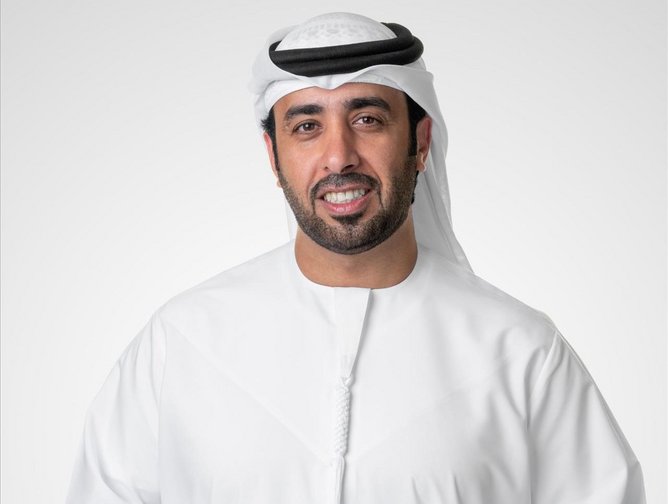 Hazeem Sultan Al Suwaidi, CEO, Borouge
As CEO of Borouge, a joint venture between ADNOC and Borealis of Austria, Hazeem Sultan Al Suwaidi has been leading the growth of the leading petrochemicals company since 2020. The company provides innovative and differentiated polyolefin solutions.
As CEO, Al Suwaidi headed the company's landmark public listing in June 2022, when Borouge became Abu Dhabi's largest-ever IPO and the Middle East's largest-ever petrochemicals listing. And under his leadership, the company has shown strong growth in sales volumes and revenues, reporting revenue of US$6.7bn for 2022, an increase of 8.2% on 2021. It has a market cap of US$21.77bn.
Prior to the CEO role, Al Suwaidi was SVP Regional MEAE, where he shaped Borouge's strategy, international expansion activities, and achieved record-breaking sales.
Before that, he served as CEO of Fertil, where he spearheaded the development of ADNOC's global and regional fertiliser business over a three-year period, transforming the company into ahigh-performing, market-facing, people-centred company. He also established the company's Full Potential Programme and oversaw the establishment of Fertil's Youth Committee, not to mention promoted gender balance, employee engagement, happiness and wellbeing initiatives.
He is a member of the Gulf Petrochemicals and Chemicals Association.
6
Ala'a Mohamed Atta Khalil Eraiqat
Group CEO
Abu Dhabi Commercial Bank (ADBC)
Ala'a Mohamed Atta Khalil Eraiqat, Group CEO, Abu Dhabi Commercial Bank (ADBC)
A well-respected businessman and long-serving CEO, Ala'a Mohamed Atta Khalil Eraiqat has 20 years with ADBC, one of the UAE's largest banks with a market valuation of US$17.06bn.
After becoming Group CEO of in 2009, Eraiqat returned the bank to profit in 2010, a year after taking the helm, and acquired the local retail arm of The Royal Bank of Scotland, marking the first acquisition in the UAE of an international bank's franchise by a local bank. Under his tenure too, the bank acquired Union National Bank and Al Hilal Bank in a deal worth AED14.4bn
Under Eraiqat's leadership, the bank has remained mainly profitable, accrued numerous accolades, including Best Retail Bank in the Middle East by The Asian Banker and Best Corporate Governance Award from World Finance.
The Emirati has been a pioneer in the finance industry, positioning the bank as socially responsible and taking huge steps to invest in human capital. He pioneered a 'work from home' initiative well before the pandemic, empower Emirati women struggling to balance career and family, as well as a financial literacy programme aimed at young people in cooperation with the Emirates Foundation.
Eraiqat has been the head of eight different companies.
7
Group CEO
Abu Dhabi National Oil Company (ADNOC)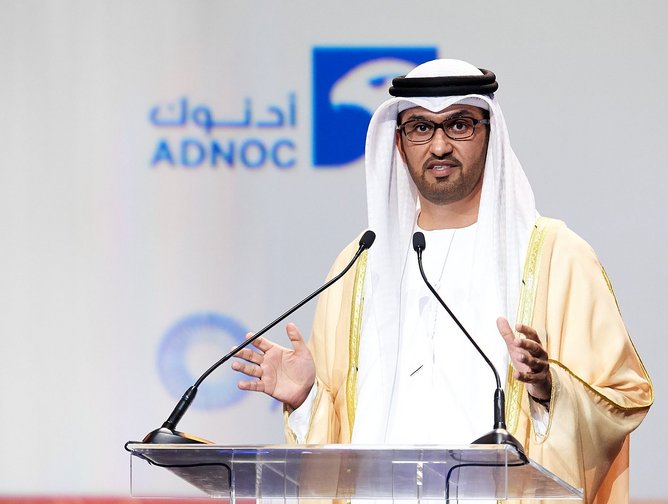 Dr Sultan Al Jaber, Group CEO, Abu Dhabi National Oil Company (ADNOC)
Probably one of the most well-known faces in the region, and now globally, having recently been appointed President of COP28, Dr Sultan Al Jaber has served as Group CEO of ADNOC for the last seven years. Founded in 1971, ADNOC is a diversified energy company wholly owned by the Abu Dhabi government with a market valuation of US$14.36bn.
He is also Minister of Industry and Advanced Technology and the UAE's special envoy for climate change, and was the founding CEO of Masdar, one of the world's leading clean energy companies.
As CEO of ADNOC since 2016, Al Jaber he has led a rapid transformation of the company, initiating a programme of increased efficiencies and strengthening the organisation's overall performance. He has guided ADNOC through various strategic firsts, including entering the global capital markets for the first time, completing the first ever IPO of an ADNOC business (ADNOC Distribution) and attracting significant FDI. He has also prioritised the adoption of breakthrough technologies including AI, Big Data, and Blockchain and spearheaded decarbonisation.
Prior to ADNOC, Al Jaber was CEO of the Energy platform at Mubadala, the Abu Dhabi government's strategic investment arm, where, in 2006, he helped to establish Masdar, serving as CEO for seven years. He oversaw its mandate to accelerate the adoption of renewables in the UAE, across the region, and globally, and continues to serve as its Chairman.
He also holds various leadership and advisory roles elsewhere, including Chairman of Emirates Development Bank, Chairman of the Board of Trustees of the Mohamed bin Zayed University of AI. In 2013 Dr. Al Jaber was appointed an honorary Commander of the Most Excellent Order of the British Empire (CBE) by Her Majesty Queen Elizabeth II.
8
Nasser Al-Awadhi
CEO
Abu Dhabi Islamic Bank (ADIB)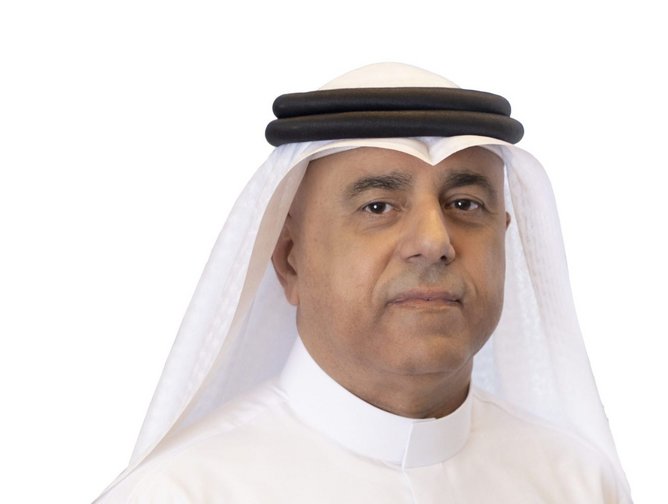 Nasser Al-Awadhi, CEO, Abu Dhabi Islamic Bank (ADIB)
As the CEO of Abu Dhabi Islamic Bank since January 2022, Nasser Al-Awadhi had been leading the bank through its next stage of expansion as part of its 2025 growth strategy.
Under his leadership, the biggest Sharia-compliant lender in the emirate is pushing ahead with its digital transformation strategy. As well as becoming the first lender in the country to offer account opening via facial recognition, the bank, which has a market cap of US$10.70bn has also launched a digital-only bank to tap into the UAE's growing Gen Z tech-savvy population.
With 35 years of banking experience, Al-Awadhi had a wealth of leadership experience in both Islamic finance and banking, and has held various senior strategic, commercial, and leadership roles. In particular, he is a leading practitioner in Islamic finance.
Prior to ADIB, UAE national Al-Awadhi spent many years at Dubai Islamic Bank, where he most recently served as the Group Chief of Consumer Banking, during which time he contributed to the development of various transformational programmes and implemented various strategic initiatives.
At DIB, he also headed up strategic relationships for four years, prior to which he was head of business development at Tamweel Company.
9
CEO
Aldar Properties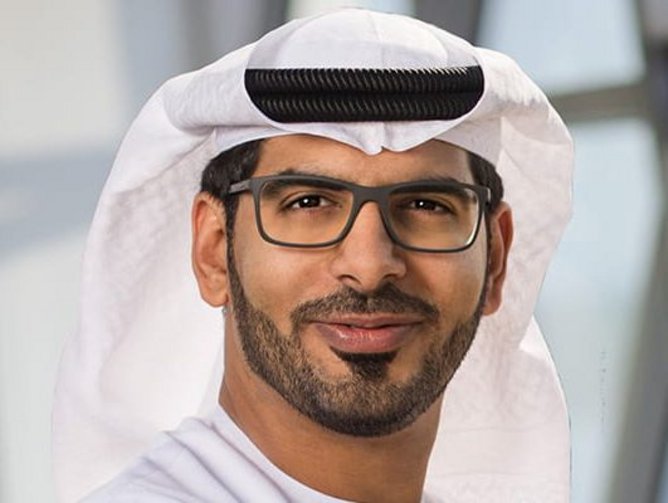 Talal Al Dhiyebi, CEO, Aldar Properties
Seasoned real estate and asset management executive Talal Al Dhiyebi has spent the last 17 years at Aldar Group, the UAE's leading real estate developer, investor, and manager, where he has held increasingly senior executive positions.
With vast experience in real estate development and asset management, Al Dhiyebi was appointed CEO of Aldar Properties in 2017 before becoming Group CEO in 2021.
Under his leadership, Aldar, which has a market cap of US$10.32bn, has expanded its operations outside of Abu Dhabi to the neighbouring emirates of Dubai and Ras Al Khaimah, and across the region to Egypt in recent years. And last year, the company, which holds AUM worth more than US$8bn and a development project backlog of over US$17bn, secured a US$1.4bn investment from Apollo Global Management, marking one of the largest foreign direct investments into Abu Dhabi's private sector.
Among other executive roles the Emirati has held at Aldar, Chief Development Officer and Executive Director of Asset Management.
Al Dhiyebi also chairs the boards of Aldar investment, Aldar Estates, Musanada, and is board member of Miral Asset Management, Abu Dhabi Motorsports Management, Abu Dhabi Housing Authority, and the AD Chamber of commerce and Industry.
Talal has a degree in electrical, electronic and communications engineering from the University of Melbourne.
10
CEO
Americana Restaurants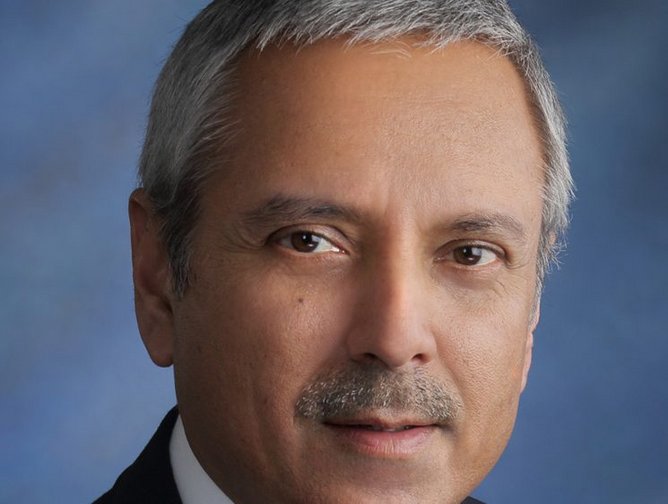 Amarpal Sandhu, CEO, Americana Restaurants
Since 2019, Amar Sandhu has led Americana Restaurants multi-brand and multi-country portfolio across the MENA and Kazakhstan regions.
Founded in Kuwait in 1964, Americana introduced fast-food restaurants in the region in 1970, and today it is the largest out-of-home dining operators in 12 countries across the MENA region, operating restaurant chains such as Pizza Hut and KFC, and with a market cap of US$8.92bn.
He has been instrumental in fostering a performance-driven, values-led culture deep into the organisation and building a world-class management team, and led the company's US$1.8bn IPO, marking Saudi Arabia's largest IPO in 2022 and the first company to be dually listed in the Kingdom (Tadawul) and the UAE (ADX).
Sandhu has led Americana's strategic vision of becoming the fastest growing restaurant operator in the world – through a laser-sharp focus on efficient capital deployment, promotion of innovation and creativity, turnaround of brands and markets, and ensuring the right talent in the right place.
An executive with extensive global experience in the restaurant industry, Sandhu has a track record of successful brand launches and large equity business turnarounds across more than 25 international markets, with strong operating knowledge of MENA, Southeast Asia, Eastern Europe and the US, in particular.
He joined as the COO of KFC in 2017 to lead the transformation and turnaround of Americana's largest brand with close to a thousand restaurants across 12 countries. Prior to joining Americana, Sandhu served as Brand Head, Texas Chicken International for APAC, Middle East and Europe, where he was responsible for expansion of the brand in 10 international markets. He also had a 17-year career at Wendy's where he managed both equity and franchise business portfolio for the brand in the US and globally.
He holds an MBA from the University of Western Ontario, Canada.