Why oil boss Al Jaber is uniquely placed as COP28 president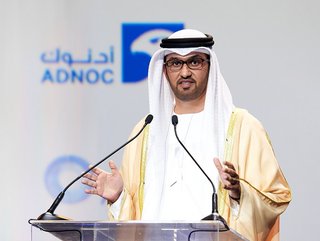 Having played a key role in shaping the UAE's clean energy path, oil boss Sultan Al Jaber is named President of COP28, but his hire is controversial
If ever there was a sign that the UAE means 'business' on the climate action front, it is with the announcement of Dr Sultan Al Jaber as President of COP28 – which takes place from November 30 in Dubai, UAE.

This appointment marks the first time a CEO has served as COP President – emphasising perhaps the increasing importance of the business world in tackling climate change and underscoring the UAE's approach to COP28, which the government describes as a "pragmatic, inclusive, 'leave no one behind' approach".

After all, the journey to net zero is not an easy one, especially given the unprecedented energy crises currently sweeping the world.

The fact that Al Jaber, who serves as UAE Climate Change Special Envoy and UAE Minister of Industry and Advanced Technology (MoIAT), is also CEO of an oil company (Abu Dhabi National Oil Company – ADNOC) is more apropos, some would argue, given not just the current energy crisis but the crucial role oil companies must play in climate change mitigation and the transition to renewables.

As an increasing number of governments commit to reaching net-zero carbon emissions by 2050, many oil companies (ADNOC, BP, Shell, ExxonMobil, Chevron) have followed suit and are actively pursuing diverse energy transition approaches, from renewable power to biofuels – with ADNOC recently allocating US$15bn to accelerate delivery of its low-carbon growth strategy.

Al Jaber's appointment sparks a backlash

But the appointment of an oil boss as President of COP28 by the UAE, which is the world's seventh-biggest oil producer, has sparked a backlash from some climate activists and civil society groups who say Al Jaber's role as ADNOC CEO represents a clear conflict of interest with the COP28 position.

Tasneem Essop, head of the Climate Action Network, told The Guardian that AlJaber's appointment was "tantamount to a full-scale capture of the UN climate talks by a petrostate national oil company and its associated fossil fuel lobbyists".

While Teresa Anderson, global lead on climate justice at ActionAid, a South Africa-based non-profit, said the appointment goes "beyond putting the fox in charge of the henhouse" adding that the UN Climate Summit was "increasingly being hijacked by those with opposing interests" and that the oil industry was trying to use COP summits as an "opportunity for greenwashing in a way that puts our planet's future at risk".

Al Jaber – uniquely placed to deliver pragmatism and inclusivity
The UAE argues however that Al Jaber – who is the founding CEO of Masdar (one of the world's leading clean energy companies) and who now leads oil giant ADNOC – is uniquely positioned "to be able to convene both the public and private sector to bring about pragmatic solutions to achieve the goals and aspirations of the Paris Climate Agreement", according to a spokesperson to the UAE Office of the Special Envoy for Climate Change.

In fact, Al Jaber could well be the most qualified person for the role, having played a key pafrt in shaping the UAE's clean energy pathway. Not only has he earned his sustainability stripes – serving as Special Envoy for Climate Change for two terms (2010-2016 and 2020-present), and as a proactive participant in over ten COPs, including the historic Paris COP21 – but he has experienced both sides.

As the founding CEO of Masdar, Al Jaber oversaw its mandate to accelerate the adoption of renewables within the UAE, across the region and globally, and now, as CEO of ADNOC, one of the fastest-growing oil and gas companies in the world, he is spearheading decarbonisation and diversifying the company's operations and investments in a drive to make today's energies cleaner, while investing in the clean energies of tomorrow.

Yvo De Boer, who led the UN's climate body between 2006 and 2010 says that the fact Al Jaber has been "instrumental" in bringing the International Renewable Energy Agency (IRENA) to the UAE and adopting "a sound green growth strategy" with renewable investments both domestically and overseas "equips him with the understanding, experience and responsibility to make COP28 ambitious, innovative and future focused".

UAE ambitions – tackling climate action
And ambitious is exactly what the UAE is in its approach to taking climate action and to hosting COP28.
As the first country in the region to ratify the Paris Agreement, the first to commit to an economy-wide reduction in emissions, the first to announce a Net Zero by 2050 strategic initiative, and just one of 25 countries to revise its climate targets at Glasgow's COP26, raising its 2030 reduction target from 23.5% to 31% by 2030 – the UAE is not only well-positioned to "build bridges, foster consensus and bring the world together in one shared mission" but also committed to raising ambition in this critical decade for climate action.
"The UAE is approaching COP28 with a strong sense of responsibility and the highest possible level of ambition," Al Jaber said. "We will champion an inclusive agenda that ramps up action on mitigation, encourages a just energy transition that leaves no one behind, ensures substantial, affordable climate finance is directed to the most vulnerable, accelerates funding for adaptation and builds out a robust funding facility to address loss and damage."
Al Jaber said the UAE planned to "bring a pragmatic, realistic, solutions-oriented and inclusive approach" that engages all stakeholders from the public and private sectors and would lead a process for all parties to agree upon a clear roadmap to accelerate progress through a pragmatic global energy transition and a "leave no one behind" approach.
COP28 in Dubai
As COP President. Al Jaber will develop the COP28 agenda, in partnership with the UNFCCC's Executive Secretary Simon Stiell and the Egyptian COP27 President Sameh Shoukry.
He will also play a pivotal role in intergovernmental negotiations in order to build consensus at the conference, the office of Al Jaber said.
HE Shamma Al Mazrui, UAE Minister of State for Youth Affairs and HE Razan Al Mubarak, President of the International Union for Conservation of Nature (IUCN), will join Al Jaber's COP28 UAE team as the Youth Climate Champion and UN Climate Change High-Level Champion, respectively.
Set to be the UAE's most important event in 2023, COP28 will take place at Expo City Dubai from November 30–December 12, 2023. The Conference is expected to convene over 70,000 participants, including heads of state, government officials, international industry leaders, private sector representatives, academics, experts, youth, and non-state actors.
Al Jaber said that COP28 is of particular significance as it marks the conclusion of the first Global Stocktake, a comprehensive assessment of the progress made in achieving the goals of the Paris Agreement.