Bahrain economy records strong growth as reforms take hold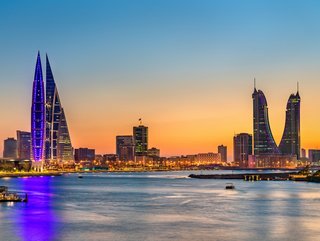 Bahrain / Getty Images
Bahrain, the smallest of the GCC countries, has reported 4.9% economic growth for 2022, highest since 2013, as it aims to diversify economy
Like many nations around the world and particularly in the Middle East, Bahrain is taking positive action to diversify its economy away from a reliance on oil, and aims to achieve long-term stability and sustainability.
The signs are that the small island country with a population of less than 1.5 million people, is achieving its goals, and the economy grew by 4.9% in 2022 – the highest increase since 2013.
Bahrain's Ministry of Finance and National Economy announced the highest real GDP hike in almost a decade in the Kingdom's annual economic report.
That same report also highlights the changing nature of Bahrain's economy as reforms take hold, with 6.2% real GDP growth in non-oil sectors – the highest since 2012 and above the Kingdom's own 5% target in its Economic Recovery Plan.
Launched in 2021, the five-pillar plan aims to enhance long-term competitiveness and support the country's COVID-19 recovery.
As well as investing around US$30 billion, here are labour market and regulatory reforms to increase the ease of doing business.
With Qatar in the global spotlight last year due to hosting the FIFA World Cup, Saudi Arabia garnering headlines for megaprojects such as The Line and NEOM, and the UAE continuing to position itself as a global hub for both tourism and technology, Bahrain faces stiff regional competition for investment and attracting talent.
However, this positive economic performance will be a welcome boost.
His Excellency Shaikh Salman bin Khalifa Al Khalifa, Bahrain's Minister of Finance and National Economy, said: "The positive results posted today are the cumulation of many years of hard work and careful planning by the Government of Bahrain to lay the foundations for a sustainable, diverse, and prosperous economy.
"Central to these efforts has been the comprehensive Economic Recovery Plan, launched in 2021, which is an investment in our nation's people, our businesses, and the future of Bahrain. These results are a statement of our intent to secure a balanced budget by 2024, provide long-term fiscal sustainability and create an economy that delivers for everyone across the Kingdom."
Hotels and restaurants saw the highest growth at 13.9%, no doubt boosted by the nearby World Cup in neighbouring Qatar which saw tourism spike as far as the UAE, with football fans catching local transport services and flights. The Bahrain F1 Grand Prix is also a significant annual event, first staged in 2004, five years before Abu Dhabi, and well before the Saudi race which began in 2021.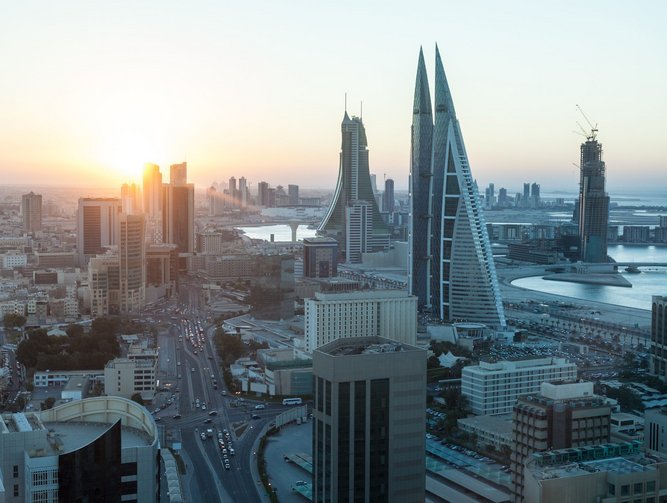 Bahrain grew by 4.9% in 2022 – the highest increase since 2013 / Getty Images
Among Bahrain-based companies whose profits soared in 2022 is Zain Bahrain, Al Salam Bank, and Infracorp.
Infracorp – specialising in sustainable infrastructure and development investments, Infracorp reported US$128.5m in revenues in for the year ending December 31, 2022, with net profit of US$33m. The company, which manages a diversified portfolio of assests, with a total value of nearly US$3bn, witnessed a strong performance across all sectors, including real estate, industrial and investment.

Zain Bahrain – a leading telecoms provider in the Kingdom, Zain Bahrain secured total revenue for FY2022 amounting to US$178m, a 4% jump on the previous year along with a 2.6% increase in net profits. This came as the company executed various initiatives designed to enhance its network, accelerate business innovation and digital transformation.

Al Salam Bank – the largest Islamic Bank in Bahrain, Al Salam reported a net profit of US$83.8m for FY 2022, up a staggering 48% over the previous year. This robust performance is mainly driven by the growth in core banking activities and the additional revenue generated from the acquired assets as part of the transaction with Ithmaar Holding.