Best business books to improve leadership strategy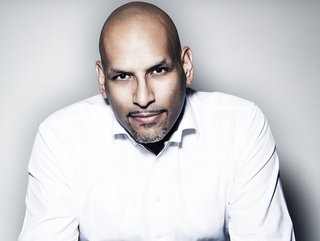 John Amaechi
From strategic guides to inspiring CEO memoirs, these new books dish up plenty of principles, strategies, and anecdotes to help you become a better leader
Search 'leadership books' on Amazon and you'll get back more than 60,000 titles, a mind-boggling number of titles that come in all shapes and sizes – from the personal to the practical, the general to the specialist, the inspirational to the informative.
There are inspiring memoirs, penned by current or former CEOs which chart their oft tumultuous journeys to the top; collections of real-life leadership stories designed to inform and inspire; and structured guides that deliver new proven strategies to help you up your game. There are books covering every corner of the leadership landscape, many tackling topical themes, from anti-racism leadership to disruptive innovation.
To help narrow down the selection, Business Chief rounds up the best leadership books for 2022 – all released in the last year, and all available in Hardback and Kindle.
The Promises of Giants: How YOU can fill the leadership void
John Amaechi
Described by #1 New York Times bestselling author of Think Again, Adam Grant, as "one of the most powerful books ever written about leadership", The Promises of Giants is – as its title suggests – a collection of promises. Penned by a literal giant – former professional basketball player-turned-psychologist John Amaechi OBE – and conceived on the premise that 'the most unlikely of people, in the most improbable of circumstances, can become extraordinary', the book offers a series of strategies designed to transform any leader into an extraordinary one. According to Amaechi, the book's ethos is to "approach each moment like it's pivotal and acknowledge that we cannot prepare for the moment of impact because we will rarely see it coming". And if you can't embrace that and start thinking like a giant, the rest of this book will be useless, he makes clear. Weaving personal anecdotes and workplace/social observation with the latest research, The Promises of Giants provides practical, proven strategies to making a difference as a leader.
Carolyn Dewar, Scott Keller, and Vikram Malhotra
One book, 67 stories of extraordinary leadership ­ that's the sell behind CEO Excellence, McKinsey's latest book that details the six mindsets of extraordinary leaders, among them Sony's Kazuo Hirai and JPMorgan's Jamie Dimon. Penned by senior partners Carolyn Dewar, Scott Keller, and Vikram Malhotra, and designed for anyone who wants to inspire others and lead change, the book recounts experiences of some of the world's leading CEOs, from personal failures to moments of epiphany, and shares the thinking and behaviours they have developed to thrive – from ensuring you don't surround yourself with 'yes' people to consistently being the energy you want to see.
A New Way To Think: Your Guide to Superior Management Effectiveness
Roger L. Martin
From one of the world's top business thinkers, Roger L. Martin, comes a tome challenging today's management models. A New Way To Think tackles the outdated models leaders use to structure and run businesses – like thinking that to maximise shareholder value you have to provide senior execs with lots of stock-based compensation incentives. According to Martin, "if you base your strategy on analysing the past, then you are implicitly making the assumption that the future will be identical to the past". Martin proposes 14 new models, covering the entire management landscape, all based on advice he's given CEOs over the years.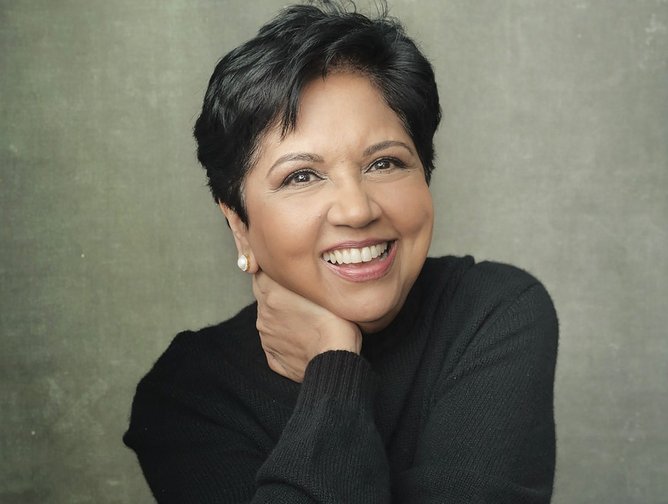 My Life in Full: Work, Family and Our Future
Indra Nooyi
The first and only female CEO of PepsiCo, and the first woman, person of colour, and immigrant to run a Fortune 50 company, Indra Nooyi smashed corporate America's glass ceiling and redefined what it means to be an exceptional leader. She transformed PepsiCo during her 12-year tenure, growing the firm's revenues by 80% and reshaping its D&I agenda.
In this intimate and powerful memoir, Nooyi shares the events that shaped her life, from her childhood in India to her rise as a consultant and shared role as a leading executive and mother and reveals how she steered PepsiCo toward healthier products and a reinvented purpose. She recounts how she navigated a space conventionally dominated by men and shares her experience of balancing work and family life, ultimately making an actionable and urgent call for business and government to prioritise the care ecosystem to help women rise and economies to thrive.
As Hillary Rodham Clinton puts it, this book is a "must-read for working women and the men who work with us, love us and support us".
Amp it Up: Leading for Hypergrowth by Raising Expectations, increasing Urgency, and Elevating Intensity
Frank Slootman
According to author and Snowflake CEO Frank Slootman leading for "unprecedented growth means declaring war on mediocrity, breaking the status quo, and making conflicted choices daily, all with a relentless focus on the mission". And he should know – given his status as one of the world's best technology leaders, having led Snowflake to the largest software IPO ever. In Amp It Up, Slootman shares his leadership approach for the first time, offering principles and advice – from focusing on the customer to removing distraction – on transforming an organisation for maximum growth and scale.
Play Nice But Win: A CEO's Journey from Founder to Leader
Michael S. Dell and James Kaplan
The latest rags-to-riches business book charts the rise of 1980s college dropout to leader of one of America's largest tech firms, Dell Technologies. Already a Wall Street Journal bestseller since its launch last October, Play Nice But Win is a candid personal portrait of Michael Dell and the battles he fought throughout his three-decade-long leadership, including the ultimate battle for his company's survival. For the first time, Dell reveals the highs and lows of the firm's evolution, discusses the mentors, rivals (and sharks) that were part of the journey, and reveals the leadership lessons learned, from setting the right tone to giving back to society.
HBR at 100: The Most Influential and Innovative Articles from Harvard Business Review's First Century
Harvard Business Review
In celebration of its 100th anniversary, Harvard Business Review (HBR) has brought together the "most definitive management ideas of the century" from the world's foremost thought leaders in a commemorative tome that's a perfect dip in and out holiday read. Hear from Daniel Goleman on emotional intelligence, Robert Livingston on racial equity, Clayton M Christensen on disruptive innovation, and Andrew McAfee on AI, among others. HBR shares why such ground-breaking ideas continue to be relevant today and what to keep in mind as you prepare for the future.
Leadership: Six Studies in World Strategy
Henry Kissinger
Described as "a handbook for the leaders of today and tomorrow", this book from 99-year-old former US Secretary of State Henry Kissinger deconstructs the strategies of six great global political figures – Charles de Gaulle, Nixon, Anwar Sadat, Lee Kuan Yew and Margaret Thatcher – to show it is the combination of character and circumstance that creates history. Based on his own interactions with them, 99-year-old Kissinger examines Nixon's 'strategy of equilibrium', Lee Kwan Yew's 'strategy of excellence' and Thatcher's 'strategy of conviction' bringing both historical context and personal experience to the table.
Influence is Your Superpower: The Science of Winning Hearts, Sparking Change, and Making Good Things Happen
Zoe Chance
From the professor (Zoe Chance) behind Yale School of Management's most popular course comes an engaging book on the science of encouraging other people to say yes. Fun to read, filled with great stories, but rooted in ground-breaking research, Influence is Your Power offers an ethical approach to influence, with guidance on how to cultivate charisma, negotiate comfortably and creatively, and detect manipulators. Among her intriguing techniques – employing the "kindly brontosaurus" strategy, a means of gentle persuasion that refuses "no" for an answer.
Anti-Racist Leadership: How to Transform Corporate Culture in a Race-Conscious World
James D. White and Krista White
As a black man at the highest levels of corporate America for over 30 years, including as CEO of global smoothie chain, Jamba Juice, where he led a successful turnaround and created a new era of diversity and inclusion, James White is perfectly placed to deliver on building an anti-racist company culture. And he does. Tapping into his own experience, as well as those of other leaders at the vanguard of DEI, White and his daughter Krista White offer practical lessons and real-world examples of techniques business leaders can use to address the issue of race in the corporate world.