Beyond ONE CEO Markus Tagger on achieving the 'greater good'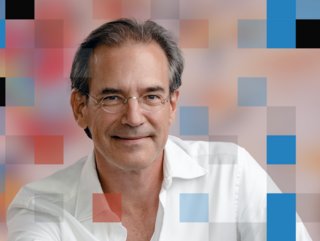 Beyond ONE CEO Markus Tagger he says his greatest success is building and empowering a strong and diverse team capable of achieving the targets set
Business Chief talks acquisition strategy, people centricity and plans for achieving carbon negativity with Marcus Tagger, CEO of Dubai-based Beyond ONE
Markus Tagger applies a people-centric view to everything he does.
As Group CEO of Dubai-headquartered digital services provider Beyond ONE, Markus sees himself as a change agent "within the organisation, markets, and industries in which we operate".
"We work as one team, with one clear target that can easily be understood, shared, and acted upon to create a hyper-customised user experience for our customers," he tells Business Chief.
His greatest success, he says, has been building and empowering a strong and diverse team capable of achieving the targets set.
In a highly regulated industry, Beyond One, a subsidiary of private global investment firm Priora Management Holding Dubai, has started its journey with the acquisition of Virgin Mobile Middle East and Africa (VMMEA) and is now serving more than 3.5 million customers in Saudi, the UAE, Oman, and Kuwait.
The team's task therefore is to transition the company from a pure telecom operation to a digital service aggregator across telecommunications, entertainment, education, banking, healthcare and more.
"This requires unconventional, industry-challenging and innovative thinking, driven by a cohesive team of experienced experiences with sound financial backing.
"I can really count on my executive team to deliver what is required because they know the markets, the industries, the audiences, and they are all aligned with our common target."
Markus likes organisations that are agile, efficient, educative, and respectful of everyone, as well as being built on innovation and collaboration, as this "ensures teams are working for the greater good… and not just chasing their individual goals".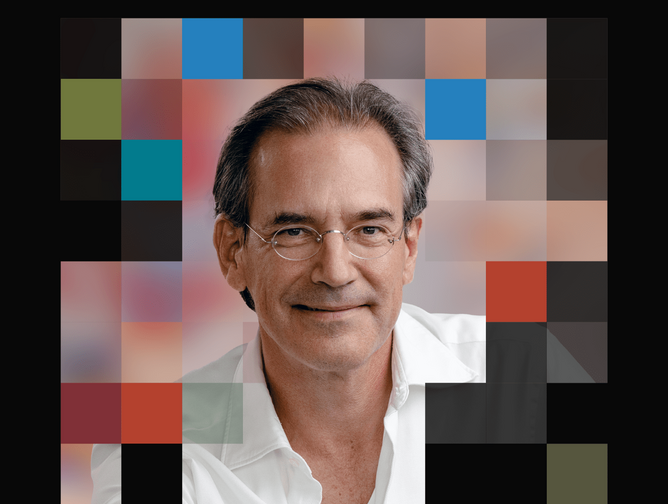 As Group CEO of Dubai-headquartered digital services provider Beyond ONE, Markus sees himself as a change agent
Beyond ONE – positive impact for people and planet
For Beyond ONE, the 'greater good' stretches far and wide – as positive impact for people and the planet is woven into every aspect of the business.
"Our global footprint gives us the opportunity and responsibility to address environmental and social challenges, such as climate change, inequality and equal opportunity."
As a company that places positive impact at its core, Markus recognises the importance of setting an example that he hopes will inspire the team and partners to follow.
And as a Dubai-headquartered company, operating across the Middle East, this is especially true in 2023 – the UAE's Year of Sustainability and in the lead-up to COP28 UAE.
While society is still far from carbon neutrality, Markus says it is "very encouraging" to see what is happening across the MENA region, with Saudi, Oman, the UAE, and Bahrain all announcing net zero targets, and Riyadh setting up a Voluntary Exchange Platform.
The consumer is also showing interest and participation as environmental concerns hit closer to home and several recent research studies have shown that environmental commitment has become one of the main reasons a customer commits to a brand.
And while it is not yet the key determinant, like price or offer, in the MENA region, Markus believes this will come soon and "we need to have the tools to offer complete and real-time transparency".
"Prioritising sustainability in our business operations has a direct and positive impact on customer loyalty," Markus says. "Customers today are setting higher standards for those companies they are willing to engage with and are savvy about greenwashing. This is about identifying us as an authentic brand and partner, committed to making a positive impact in our customers' lives and on our precious and vulnerable planet."
This authenticity runs through all levels of the organisation, beginning with the leadership team – all of whom have experience running sustainable businesses – and a unanimous commitment to environmental stewardship across industries and geographies.
"We operate in countries that have varied levels of engagement, commitment and awareness, although we see a marked improvement across the board," Markus says.
Therefore, the first step for the company was to create a unified vision and strategy, alongside an ESG committee that has clear KPIs across the organisation, including educating the team on the importance of people and planet and Beyond ONE's commitment to both.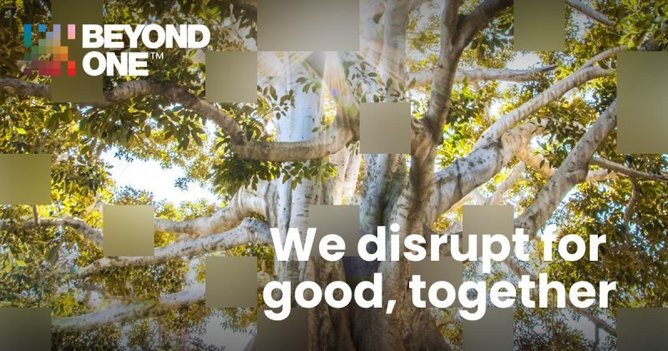 Beyond ONE is focused on rewarding 'more good', rather than 'less bad' throughout the value chain,
Achieving carbon neutrality, while aiming for carbon negativity
In addressing environmental and social challenges, Markus tells Business Chief that Beyond ONE is going after a permanent change rather than a temporary fix, which means in-setting as opposed to off-setting.
"This includes setting sustainability targets and measures for us as a leadership team," explains Markus, as well as promoting and creating an educational platform for team members to learn about their own contribution and encouraging engagement across the organisation.
The company, which has more than 600 employees across four Middle East markets and works with over 25 local partners, is focused on rewarding 'more good', rather than 'less bad' throughout the value chain, and that includes its partners.
"We've established partnerships with like-minded organisations to amplify this impact and regularly report on our progress towards sustainability goals to ensure transparency and accountability."
It was through Beyond ONE's recently published Carbon Footprint report that Markus and his team were able to identify the main sources of company emissions – which turned out to be indirect emissions, like those form the networks that the company partners with to provide services to customers.
Journey to carbon neutrality – and then carbon negativity
Tackling first its own carbon emissions, Beyond ONE put in place measures to slash these at an operational level, including reducing paper usage, implementing energy-efficient measures in offices, reducing business travel, promoting remote work, and encouraging sustainable commuting practices.
As for the remaining emissions?
"We've offset them through the purchase of physical land in a rainforest that has been supported and protected by a reputable organisation, Rainforest Concern," says Markus.
The company has acquired 262 hectares of land in Ecuador's Cloud Rainforest.
"This is not a simple carbon offsetting investment, which we believe is not a long-term solution, it is a proactive investment in the support and protection of a natural resource that will counter significantly more than our own emissions, well into the future."
The importance of rainforests and their protection cannot be overestimated. In addition to their capacity to absorb carbon, generate oxygen and help stabilise the global climate, they add water to the atmosphere through transpiration and the creation of clouds, and support a wealth of indigenous plant, animal, and human life.
"They are invaluable natural resources that benefit all corners of the world, and we believe that investing in the protection of this unique ecosystem has not only become critical but is also a meaningful way to contribute to our goal of positive impact."
Making these commitments has enabled Beyond ONE to achieve carbon neutrality for its business, and now the tech firm is actively working towards its goal of carbon negativity.
That's not to say there aren't challenges, though. With the greatest complexity going forward remaining the lack of a digital infrastructure that ensures reductions are accurately accounted and tracked, explains Markus. "This has required significant investment in time, resources, and the services of emissions accounting firms to accurately calculate our emissions and identify opportunities for reduction."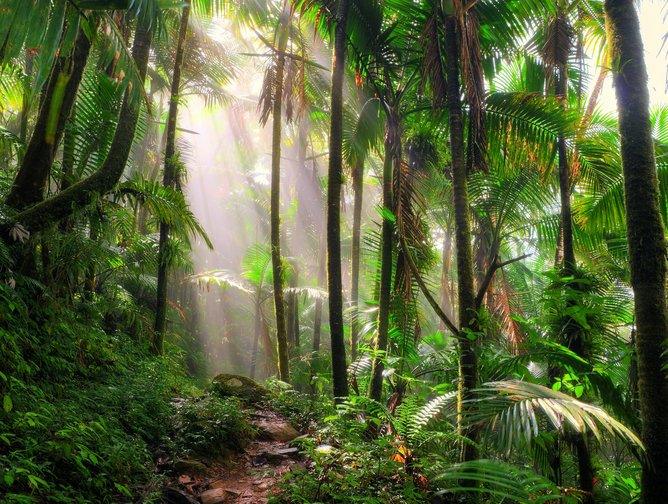 Beyone ONE has acquired 262 hectares of land in Ecuador's Cloud Rainforest through the charity Rainforest Concern
Acquisition strategy – starts local while going global
While working ambitiously to achieve carbon negativity, Beyond ONE remains single-minded about its overall target of being a leading growth market, and digital service aggregator across entertainment, education, banking, healthcare and fintech.
Acquisition is an important part of the tech company's growth strategy in the region, and this has already got off to a flying start with the acquisition of Virgin Mobile Middle East and Africa (VMMEA) in February.
Describing the move as a "meeting of heart and mind", Markus says both Virgin Mobile and Friendi Mobile are brands with strong brand equity and significant trust from their customers, partners, and employees, and operate in a profitable way.
As such, "we see an excellent opportunity to grow them both organically and in other markets, while adding additional products and services that are tailored to each market and customer.
As is the case with VMMEA, Beyond ONE looks for companies that have a strong position and significant growth potential in their respective markets.
"We also look at how easy it is to scale the audience/subscriber market locally or globally, and the opportunity to add products and services to that existing technology platform."
For Beyond ONE, the acquisition strategy starts local while going global, helping feed the Gulf exceptionalism trend on the M&A front.
"We have strong confidence in the Middle East," declares Marcus. "Not just because of the young demographic, but more importantly for us, the favourable regional macro-dynamics, increased fiscal discipline, and deployment of advanced technology infrastructure within an overall business-friendly environment that leads to higher growth and better returns."
As for future acquisitions, Markus reveals Beyond ONE is currently in the final stages of another acquisition in another part of the world.
Watch this space.