The Interview: Adel Alfalasi, Partner & UAE CEO Oliver Wyman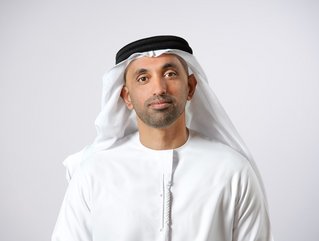 Adel Alfalasi
Head of the UAE for Oliver Wyman, Adel Alfalasi discusses his passion for transformation, fostering Emirati talent, and why jiu-jitsu is good for business
As Oliver Wyman's recently appointed CEO for the UAE, Adel Alfalasi is driving change in the country.
With more than two decades of experience holding senior positions across the UAE's private and public sector, Adel previously served as Executive Director in the UAE Prime Minister's Office before moving into management consulting.
An expert on large-scale transformations, Adel is passionate about solving problems for his clients.
He is passionate too about fostering future Emirati talent, both leading Oliver Wyman's Consultant Development Programme in the UAE and sitting on the board of non-profit organisation Injaz.
And when he's not working with clients or young talent, Adel can be found writing (he is co-authoring a book on The New Silk Road) or practising Brazilian jiu-jitsu.
Adel, give us an overview of your impressive career to date, what have been the highlights?
During my time at the Prime Minister's Office and since moving into consulting, I've worked closely with the country's leadership to translate visions into reality – these moments will forever be a highlight for me.
Working both in the private and public sectors throughout my career, it's been great to see partnerships and synergies really working. For instance, I was a key team member on two mergers of the largest banks in the UAE. Seeing these coming together to create financial powerhouses made me fall in love with transformation.
Many people get excited about M&A, the deal side, but I get particularly excited dealing with the aftermath. For me, it's about the ambitions, the scale, realising the synergies, and it's also about the details, and getting the most out of the integration.
Experiences like this also mean that, in my current role at management consultancy Oliver Wyman, I really understand what the clients are going through.
How important is sustainability when it comes to transformation? Should it drive every decision?
There are a few things that absolutely cannot be put aside when it comes to crafting strategic plans, and sustainability is one of them. It doesn't matter if you're in manufacturing, a service provider, or an investment company, ESG must be core to any decision-making.
The nature of a transformation is changing things, and this gives you a chance to insert things that weren't there before, or to highlight things that weren't properly highlighted. ESG policies can be one of those things.
Also, sustainability as an objective can be driven through digital transformations. Digital maturity improves efficiencies, helps reduce waste, enhances productivity, and supports better decision making. In short, sustainability should not be looked at in isolation from what else happening in the organisation, but rather can be linked to other growth and transformation plans.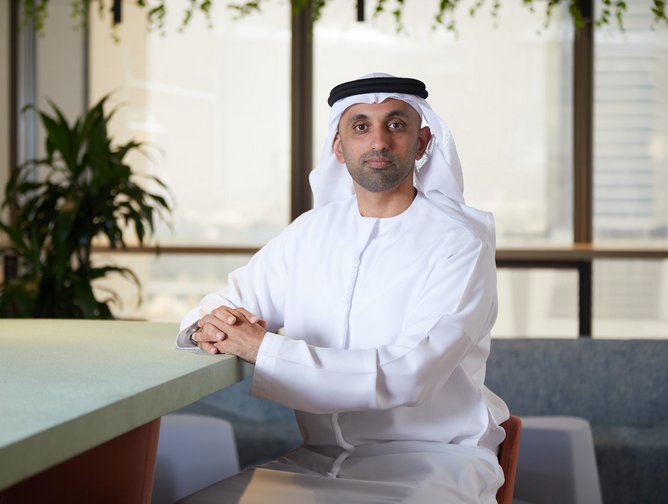 "We see Silk Road countries driving change – watch this space"
You have worked extensively in the public sector, how important are public-private partnerships for the future of the UAE?
Extremely important – in fact, it's always been one of the cornerstones of how the government operates in the UAE. And there is no one-size-fits-all: PPPs can take many forms and can have multiple modes of engagement.
Really, it's about working with the private sector to add expertise in order to deliver better services for people living in – and also visiting – the UAE. These partnerships are about achieving these goals in a way that is efficient, and in line with how leadership wants to serve the people of the UAE. It's also, importantly, about sharing risk.
You specialise in transformation, how do you hope to transform Oliver Wyman?
Oliver Wyman is a living example of continuous reinvention. Here, transformation isn't a project, it's built into the way we operate. So, when I joined Oliver Wyman, my expertise became part of that transformation engine. And being the UAE Market Lead for Oliver Wyman, I'm just one key member of this multi-faceted transformation engine. We are at the cutting edge – in terms of both technology and ways of thinking – and we take that to our clients, so it's really part of the company's DNA.

Tell us about the Consultant Development Programme and Injaz? How important is it to nurture Emirati talent and develop entrepreneurial spirit?
We, as a country, are going through an economic transformation – the strategy of the UAE is gearing towards the post-oil era, building economic diversification, and continuing to strengthen the knowledge-based economy. That's why things such as Consultant Development Programme (CDP) and Injaz are so important, and that's why we support and invest in them at Oliver Wyman.
The CDP for Emiratis is not just a training programme, it actually builds a bridge for Emiratis to join consulting. And it's also an investment from Oliver Wyman into Emirati talent. Meanwhile, Injaz is an organisation that has done amazing work in supporting young entrepreneurs and instilling the spirit of entrepreneurship across the UAE. Oliver Wyman is a supporter of Injaz, and I've stepped into that role to be on their board – and I really appreciate being able to do such work.
Tell us about the book you are writing on the New Silk Road?
When we say the 'New Silk Road', we mean the evolution from the historic trade route to today's flow of goods, talent, tech, and capital. My colleague Ben Simpfendorfer and I are writing a book on the evolution of the region because we want to detail the growth of the entire bloc as an economic power, and to identify no-regret moves that companies and governments can make to capture this opportunity in a way that will benefit the entire region.
Remember, the region has scale: it accounts for 40% of global GDP. And from where Ben and I stand it's clear that when a CEO or board thinks about future global growth opportunities, Asia and the Middle East will be fundamental to that vision.
We also see Silk Road countries driving change – whether that's UAE sovereign wealth funds investing in Indonesian start-ups, Korean energy companies investing in Oman's green hydrocarbon, or central banks creating cross-border digital currencies. Watch this space, I say.
What keeps you awake at night, and what gets you up in the morning?
What keeps me awake at night is what keeps my clients awake at night. I care about them delivering their objectives the same way they do – but the advantage of working somewhere like Oliver Wyman is that I'm part of a network of extremely competent experts across many sectors and skills, and we always work as one team. This gives me the confidence that we will be able to deliver our promises, which certainly helps me sleep, and I enjoy being able to pass that confidence on to clients.
Something else that keeps me up at night, or is always on my mind, is the fact that I'm defined by the impact I make on this world. How I can amplify that impact, and help all the people I want to help, is always on my mind.
And then when it comes to mornings – I'm honestly so excited by helping our clients with their problems, and being trusted to do so. For me, it's about solving problems and making client lives easier. The smile, the thank you, and the warm handshake when we get things done – that's motivating.